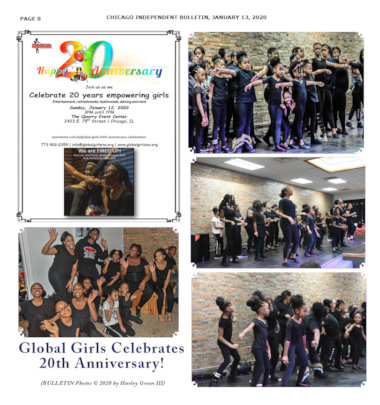 "The performing arts is my life now because of the experiences I had in Global Girls." Ava is a senior at the University of Minnesota majoring in musical theatre. She spent a summer studying at the Globe Theatre in England and won the lead role in Henry IV.
"It (Global Girls) was a different kind of feeling when you were there – the way it was run, the values they set, how we could ask pretty much anything and get the information we needed. The girls who were a part of it were so great. …we were sisters." Prosper is a speech pathologist working in the Atlanta Public School system and interested in starting a Global Girls group there.
As Global Girls, Inc. continues the 20-year providing arts education and performance opportunities/experiences for African American girls, we are critically examining what we do, how we do it and the long term impact on participants. While the staff and board knows that Global Girls is a vital contributor to the artistic life blood of Chicago's South Side, has an international reach and stages stories that have the power to heal and build bridges between generations, we also know we need the numbers and data to show it.
Currently, impact is measured in terms of:
20,000 girls and young women served.
70,000 audience members reached.
The average length of time a participant remains in our program is five years.
100% of their girls graduate high school and 90% go on to college.
85% of the staff are adults who grew up in the program.
The key research questions were:
Why does Global Girls have such high retention rates?
What are the long-term impacts of Global Girls' programming for youth who have grown up in and grown beyond the program?
What are the program elements that are most impacting?
In order to find out, the consultant conducted a focus group with the team to create survey and interview questions. Then the team collected 72 surveys from school-based program participants and conducted interviews with Legacy Global Girls (girls who were in the program for five years or more). The team worked together to analyze and interpret the data.
72 current school based Global Girls participants completed the survey. Findings include:
93% were encouraged to take on leadership roles.
99% Global Girls has helped me get comfortable working in groups.
100% Global Girls appreciate other people's ideas.
100% Global Girls helped me stay present.
99% Felt like they were part of a sisterhood.
90% Would encourage other girls to join Global Girls,
A focus group and interview data reveal that Global Girls is highly impactful as an organization because the programs are founded on the following values:
Rigor/ Discipline
Safety
Leadership Development
A strong sense of BELONGING
Developing strong mentorship by and for women
Practicing cascading level leadership
Building and exercising youth resilience
Teaching critical thinking which leads to an expanded worldview
Interviews with Legacy Global Girls (program participants of 5 years or longer) are indicating that they are currently:
Using skill sets developed during their time at Global Girls in their professional lives today.
Using the communication skills (being impeccable with their words) that they learned at Global Girls today.
Have become lifelong learners as a result of their time at Global Girls.
Are creative and innovative people who have the capacity to think on their feet as a result of Global Girls.
Have developed resilience, discipline and dedication as a result of their time in Global Girls.
Have become leaders at their universities, in their sororities, campus organizations and in their jobs as a result of the skills they learned and practiced at Global Girls.
Have become Global Citizens who are concerned with the world beyond themselves as a result of what they learned in Global Girls.
Quotes from Legacy interviews
"We knew it was never just about us. We were representing Global Girls and what we did in public represented something bigger than just us." Damane, age 26
"It saved me you know. Like it gave me so much hope. I've missed Global Girls so much because you really can't find what we had out here in these streets. I mean I had a sisterhood. It was like a habit. I could say what I wanted to say. I could be weird. I could be quirky. I didn't even have to say anything. We would just put on music and dance." Ava, age 21
"Sometimes we would perform and afterwards lead conversations with girls and half the time we were the same age, maybe younger. It was really interesting to learn how to navigate tough conversations with your peers." Christina, age 25
"We would do these shows for girls who were 13, 14, 15 years old and they would come up to us afer crying being like, 'I really related to that.' It was a beautiful thing." Nailah age 24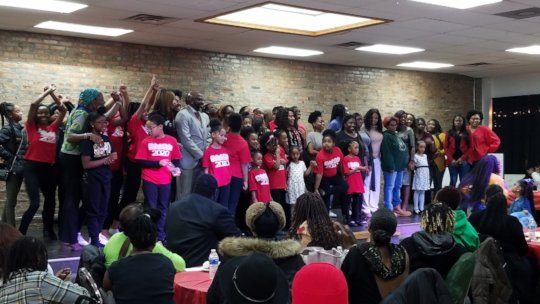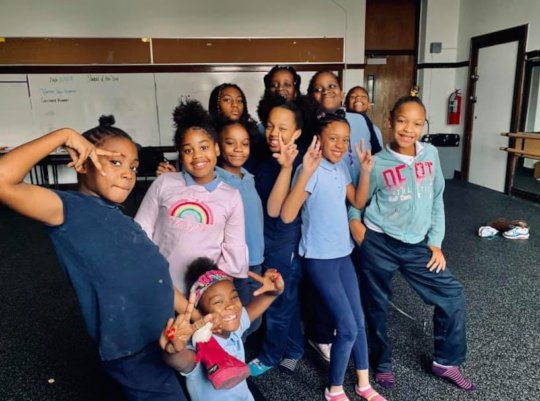 Links: