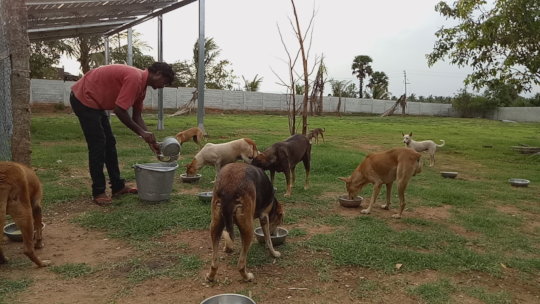 March and April are truly the hottest months for the city of Coimbatore and this year was exceptionally so, as the monsoons had failed last year. The ground was left unbearably dry and barren after having depleted the groundwater considerably. We faced severe challenges due to the shortage of water. Your recurring donations, as well as a few new donations that we received, have been truly life-saving for all our animals as we were able to re-bore our wells, buy new pumps and also de-silt the well on site. This enabled us to procure sufficient water for all the animals and also ensure that we could feed them adequately with nutritious food.
Summer is also the tick and flea season where we fight tooth and nail with tick infestations and deadly diseases caused by these blood parasites. Your timely donations helped us procure tick and flea medications to combat the infestations and keep our animals clean and disease-free.
In the middle of all these, we had to keep our rescue and rehoming operations, the spay/neuter and vaccination drive as well as several life-saving surgeries going. Our community awareness efforts brought about significant support in terms of public participation and volunteering and we are forever grateful for that. We have overcome these hurdles only because of your unstinting support for the cause and we want you to know that your donations have made a significant difference to several lives during the toughest time of the year.
We deeply appreciate the kind and generous gesture of all our donors in helping us tide over these two difficult months of the year.
Thank you!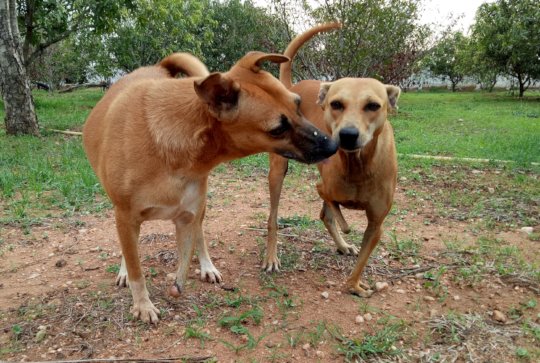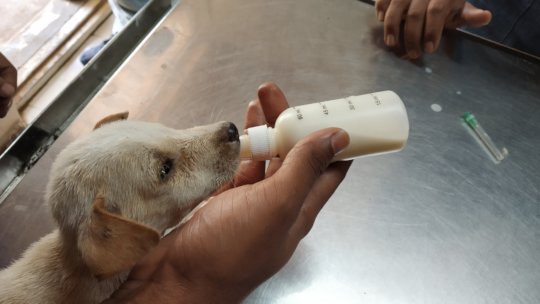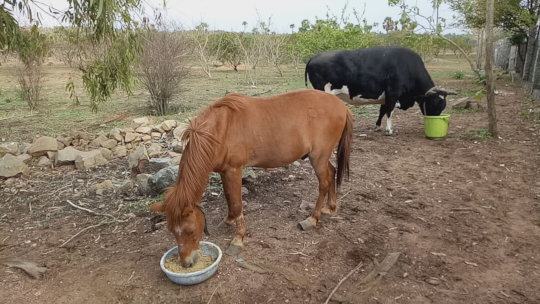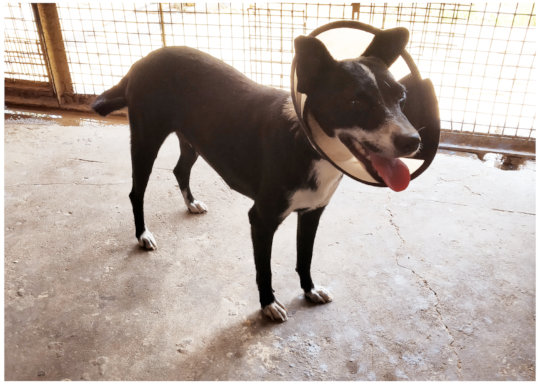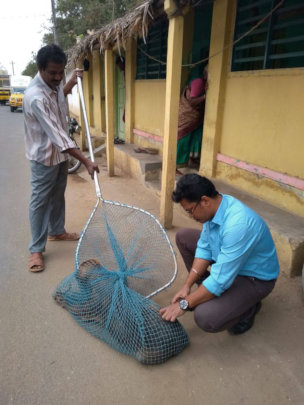 February month was phenomenal as we built upon the successes in January. In addition to performing several life-saving surgeries to animals rescued during this month, we have been able to conduct an Anti-Rabies Vaccination (ARV) drive, create awareness about prevention of the deadly disease of Rabies and conduct several spay/neuter surgeries during the World Spay Day.
Your recurring donations as well as a few new donations that we received have been a great support during this month. The life-saving surgery for little Pop-eye made a significant difference to his life, as the surgery on his eye could be done successfully and the icing on the cake being that of him getting adopted to a loving family soon after. We did couple of other life-saving surgeries, saving a female dog suffering from pyometra and also another rescue dog from mammary tumor.
The vaccination drive was a huge success as it was combined with community education and awareness. Our team of veterianarians and staff conducted vaccination on 18 street dogs in a community and also educated the pubic about prevention of Rabies. The effort was well received as we received several requests from other areas to conduct similar drives.
Celebration of World Spay Day was also done in a systematic manner by scheduling spay/neuter surgeries for community dogs and also educating public about the perils of pet overpopulation and the only scientific method of controlling it being responsible spay/neuter surgery of pet and community dogs at appropriate age. We were able to spay and neuter 12 dogs as part of this campaign on World Spay Day and your kind donations have helped us achieve these significant milestones.
We are deeply indebted to all our donors for helping us move forward in our mission to make this world a little bit better for the companion animals of Coimbatore.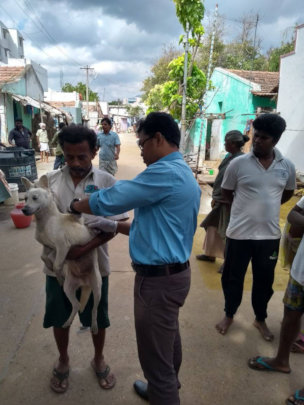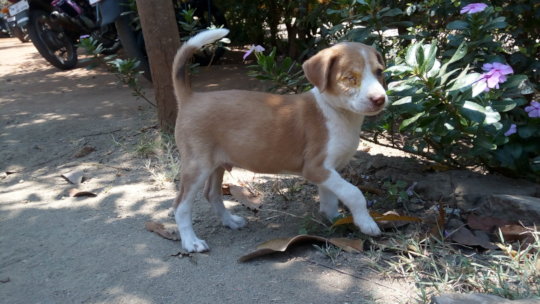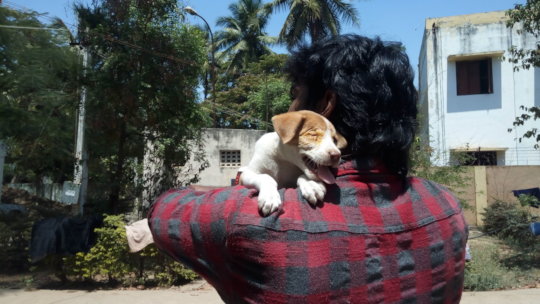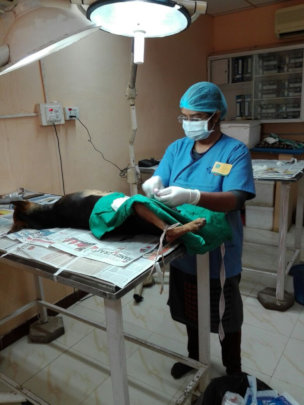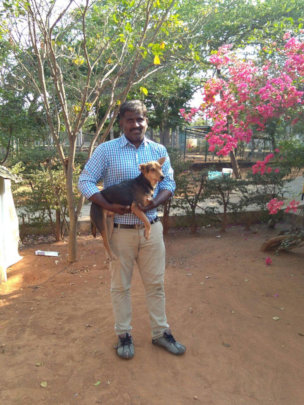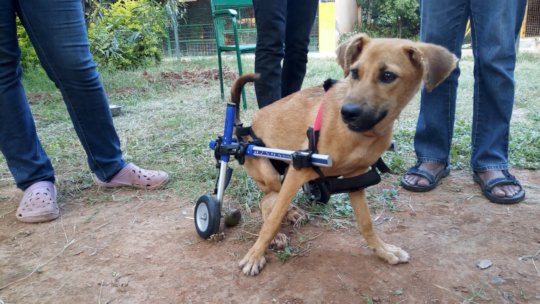 The project had a fabulous start due to the overwhelming response from our wonderful donors who shared our vision in making this world a better place for our rescue animals. We managed to garner over 8000 USD in the month of December that has gone a long way in providing food, water and the much needed medical care and treatment to the animals at our sanctuary since the beginning of this year.
Buddy is one of our rescue animals who has benefitted immensely through this project. With both hind limbs paralyzed, he would not have enjoyed mobility without your support. We were able to procure Walkin' Wheels for him and also for his friends Nuno and Pengue who were rescued from similar road traffic accidents. The happiness and dignity that they exude as they race around on their wheels are testimony to the tremendous difference you have made to their lives.
The medical emergency we faced due to the outbreak of respiratory distress could be contained only because of your generosity. We were able to quickly procure the necessary immunity boosting drugs that helped prevent the spread of the disease in a big way.
Thanks to you, we overcame the water crisis that hit the city of Coimbatore hard and we braced the worst draught in 150 years in the state of Tamil Nadu that left our water holes completely dry. Your timely donations have helped us cover the cost of water sourced from a nearby town that kept our animals hydrated during the past month.
Last but not least, your donations also helped us get the annual vaccinations as well as the periodic de-worming and de-ticking/de-fleaing schedules covered for all the animals. Resue pets that have special needs could be given supplements and extra nourishment which greatly enhanced their health and ability for rehoming. A few successful adoptions were made possible due to your kindness.
Your recurring donations are truly a blessing that will keep our rescue animals afloat month after month. We thank you once again for your compassion to the voiceless!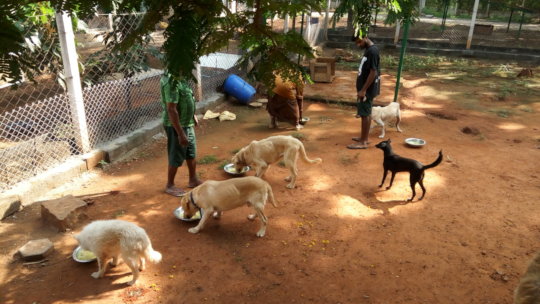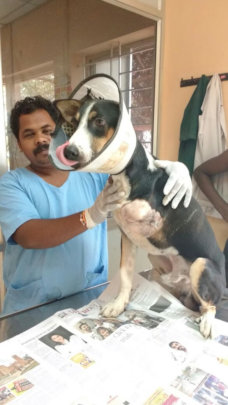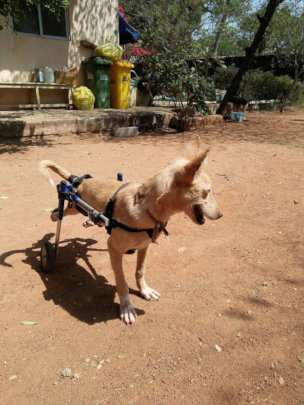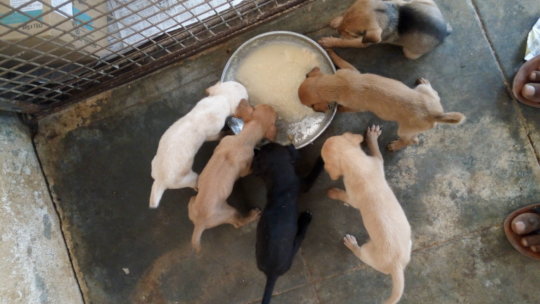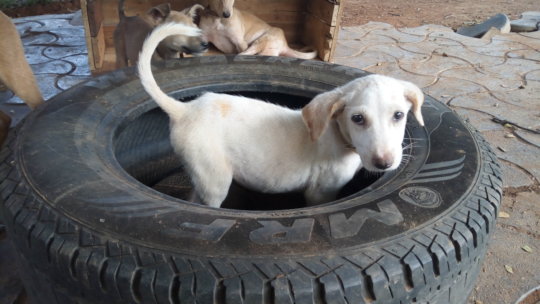 Links:
WARNING: Javascript is currently disabled or is not available in your browser. GlobalGiving makes extensive use of Javascript and will not function properly with Javascript disabled.
Please enable Javascript
and refresh this page.