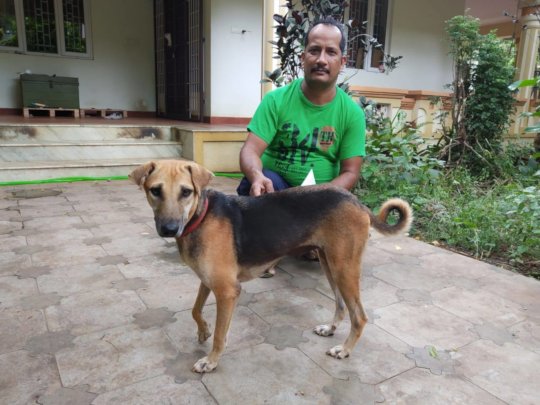 July and August proved to be extremely challenging months for us due to the unexpected absence of our resident veterinarians. However, we were able to get a few visting and consultant veterinarians to support our activities from time to time, thanks to the timely donations we received from you!
We had a few amazing rescues, marvelous recoveries and several successful adoptions. We perfomed a few life-saving surgeries and also created more covered spaces for our shelter animals protecting them from the elements. Your recurring donations have been a great source of reassurance during this time and we are forever grateful.

We also managed to forge ahead with the spay/neuter program sterilizing more than 200 community companion animals during this period. We look forward to your valuable support that will help us make a difference to several pets in the coming months.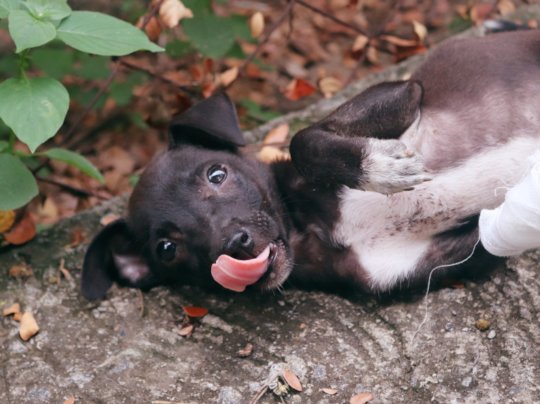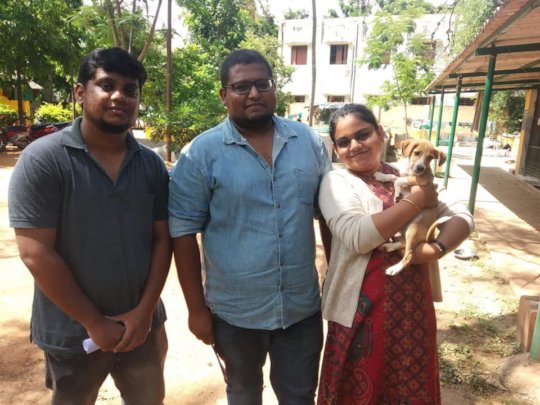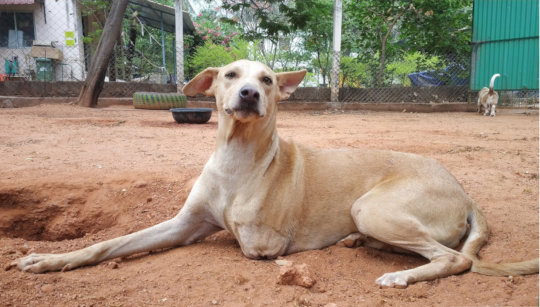 May and June brought us some rains and gave us the much needed respite from the scorching summer heat. However, we had to combat the menace of ticks and fleas and your timely donations helped us in procuring the spot-ons and other preventive care needed for all our rescue pets.
These two months also saw many heart-warming rescue stories and successful adoptions where several pets got a second chance in life. Your recurring donations have been a great source of reassurance whenever unexpected emergencies cropped up and the funds have gone a long way in the rehabilitation of pets like Madhavi and Georgie.
The spay/neuter and vaccination drives went unabated with more than 100 companion animals getting sterilized and several hundreds vaccinated over the last two months.
The rising population and the increase in the vehicles on the street have unfortunately made several street animals vulnerable and the number of cases of road traffic accidents has been on a steady rise. We need to procure a few more walkin' wheels and accessories for our pets with special needs. We hope your valuable support will continue to help us make a difference to the voiceless in more meaningful ways in the coming months.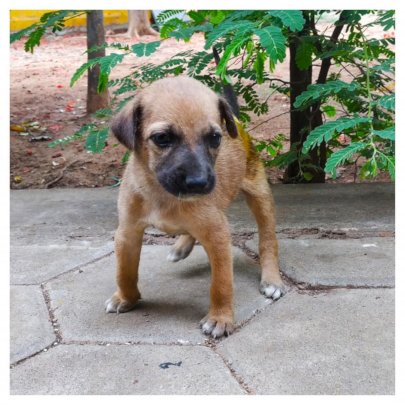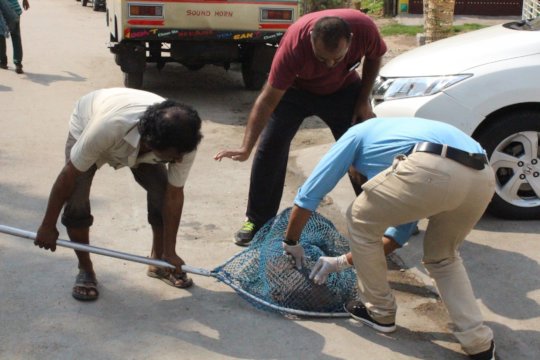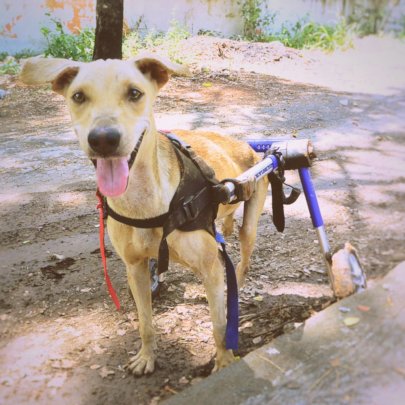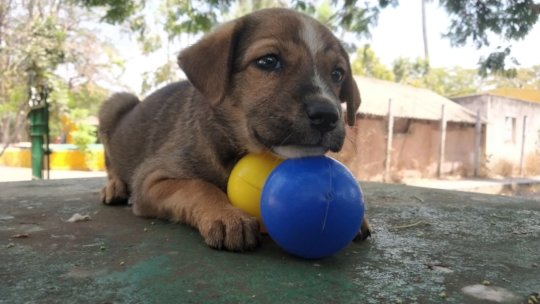 March and April have been challenging months due to the scorching summer heat where we encountered several cases of animals suffering from extreme dehydration. We were able to rescue, treat and rehabilitate many pets from critical conditions thanks to the support of the many donors like you who believed in the cause and reassured us with timely and recurring donations.
Our adoptions and rescues continued unabated thanks to wonderful foster parents who came forward to offer care for several orphaned puppies and kittens. We were successful in finding forever homes and loving families for most of them. Laila found her forever home soon after rescue. Monica came with severe skin problems and thanks to you, she is on the road to a fast and full recovery. A donation of USD 50 will cover all expenses including food, treatment and care of one rescue animal for a whole month!
Our sanctuary also got a face-lift thanks to your support. We were blessed by the participation of several volunteers who tirelessly worked to create harmonious spaces for the furry inhabitants of the sanctuary. This has provided the much needed enrichment to their lives. We were also able to create a safe and secure space for our paralyzed residents to frolick in, and it was heartening to see them enjoy themselves in their safe haven.
We were able to procure, distribute and install water-bowls throughout the city where many kind-hearted citizens came forward to maintain these and refill daily or even several times during the day. Many animals and birds have been able to quench their thirst thanks to your kindness and generosity. We were also able to spread the message of compassion to students of several schools and colleges, who were more than happy to not only participate in the project, but also, install and maintain a bowl or two in their own homes.
All this work have made a tremendous difference to several animals and this was made possible only by your generous donations. Please continue to support us!
Gratefully,
Mini Vasudevan, Project Leader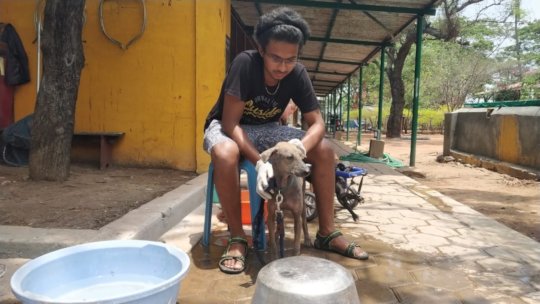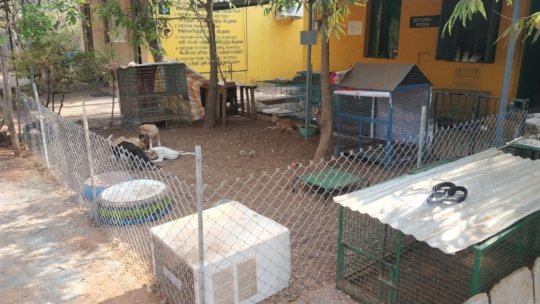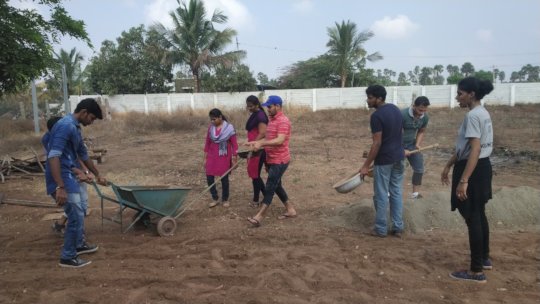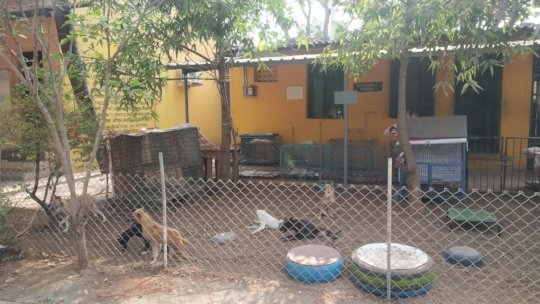 WARNING: Javascript is currently disabled or is not available in your browser. GlobalGiving makes extensive use of Javascript and will not function properly with Javascript disabled.
Please enable Javascript
and refresh this page.