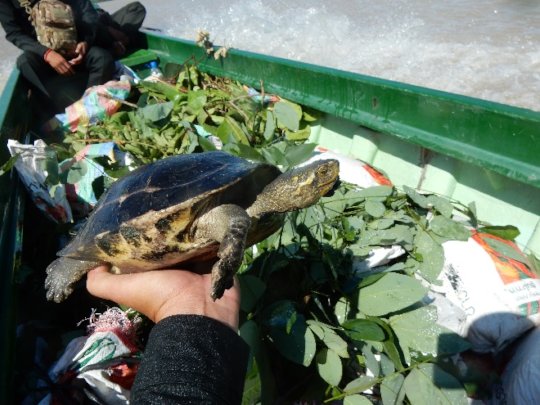 Last month, Cambodia's Economic Police intercepted a truck illegally transporting wildlife, including 57 monitor lizards and 50 yellow-headed temple turtles, which are Critically Endangered. Turtles are some of the most trafficked animals in Southeast Asia, largely for traditional medicine and meat and is driving many species towards extinction. Upon confiscating the wildlife, the Economic Police called the Wildlife Rapid Rescue Team (WRRT) to handle and release the reptiles.
The Wildlife Rapid Rescue Team has been Cambodia's only law enforcement dedicated to countering wildlife crime since 2001 and while they have been very effective – having rescued nearly 75,000 animals from the wildlife trade – they are a small team with a nation-wide mandate. Getting calls like the one from the Economic Police are always welcome as it is a positive indicator that wildlife crimes are being taken more seriously and our efforts to collaborate with other law enforcement units has been effective.
The WRRT brought the water monitors to the Cardamom Rainforest Landscape where they were released with one of our ranger teams. The yellow-headed temple turtles, which are nearing extinction, were brought to and released in Tonle Sap Lake in collaboration with Fisheries Administration officers.
Your support of the WRRT has enabled us to shift attitudes towards taking wildlife trafficking as a serious crime throughout Cambodia.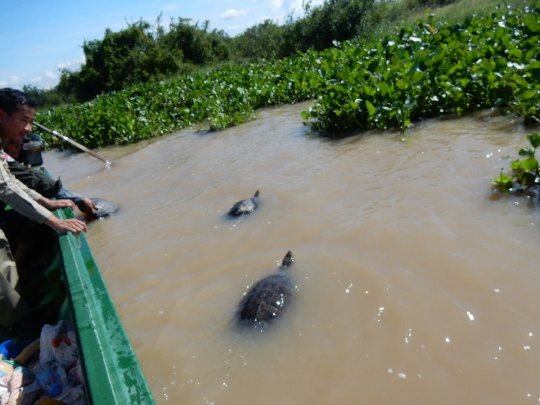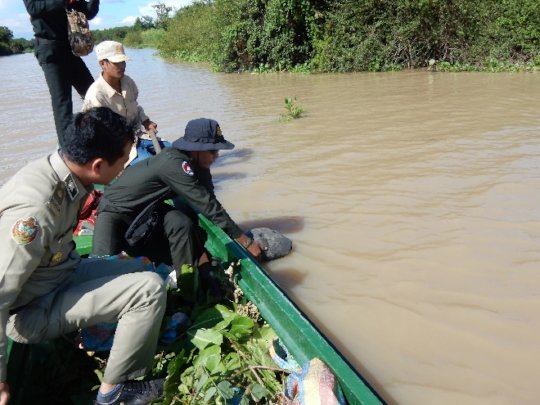 The circle is complete and two grey-headed parakeets (Psittacula finschii) rescued from the illegal pet trade have been released back into the wild! These Near Threatened birds were rescued by our counter wildlife trafficking unit, the Wildlife Rapid Rescue Team (WRRT), back in November 2018 as chicks and were brought to the nursery at Phnom Tamao Wildlife Rescue Center (PTWRC). Under Wildlife Alliance's care, they grew into strong and healthy birds and they were ready to be released so they were transported to our Wildlife Release Station in the Cardamom Mountains. After a few months of acclimatization to their new habitat, keepers left their door open and they were free. After a few moments of hesitation, the pair investigated the branch outside their door and flew to a nearby tree!
This holistic approach is a crucial, yet often overlooked, part of combating the illegal wildlife trade. It is often the case that governments and organizations do not have adequate resources or plans to deal with live animals seized from wildlife traders as a result of law enforcement. This can lead to conservation, ethical and animal rights issues that may potentially undermine otherwise successful initiatives. Our holistic approach to tackling wildlife trafficking issues enabled these parakeets, otherwise destined to a life in a cage, to live in the wild where they belong.
Thank you for your generous support which has enabled us to return these parakeets and thousands of other animals back to the wild.
Photos by Joshua Prieto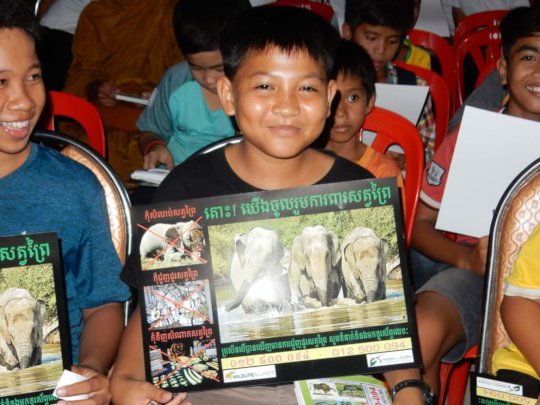 While Cambodia is in the epicenter of the Indo-burma biodiversity hotspot, its wildlife is under threat. The Kouprey Express (KE), Wildlife Alliance's environmental education program, aims to raise awareness and cultivate a culture of conservation throughout Cambodia. They travel throughout the country to engage and educate students and communities about their country's incredible wildlife. In May, in collaboration with the US Embassy, the KE team traveled to the ESL Excellence School in Prey Veng province to promote wildlife and environmental conservation through lessons and games. To compliment the classroom lessons, the KE team also brought the students to Phnom Tamao Wildlife Rescue Center where rescued wildlife is cared for, rehabilitated, and often prepared for release back into the wild. After learning about the threats facing Cambodia's wildlife and then meeting rescued animals first hand, the students were very inspired to protect their country's wildlife and forests for generations to come.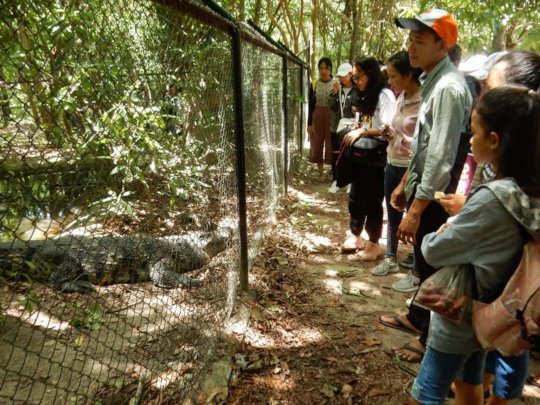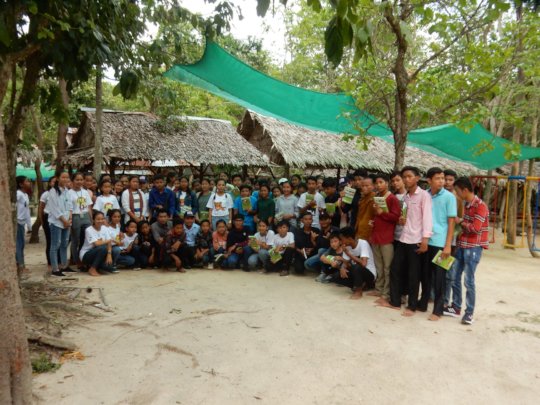 WARNING: Javascript is currently disabled or is not available in your browser. GlobalGiving makes extensive use of Javascript and will not function properly with Javascript disabled.
Please enable Javascript
and refresh this page.