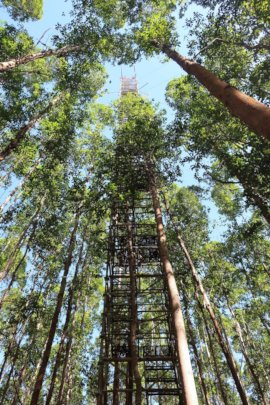 Towering above restoration
The relationship between forests, water and climate is complicated. To understand how forest restoration impacts water and climate processes, WeForest is participating in a new flux tower experiment, led by ESALQ from the University of Sao Paulo, and the French Agricultural Research Centre for International Development (CIRAD). The tower is being built in the middle of a 30-hectare experimental restoration forest in Brazil's Atlantic Forest, located in the Sao Paulo state.
Flux towers measure the exchange of water, energy, and carbon (CO2) between forests and the atmosphere, allowing scientists to make predictions of how forests will respond to a changing climate and how a land-use change like deforestation will impact global climate change.
Linking tree diversity to ecosystem functioning
The experiment will analyze the relationship between tree diversity and ecosystem functioning. The effects of tree species composition, drought and soil fertility on water and carbon cycles will be studied over the course of several years. Measuring water and carbon fluxes over the entire 'life history' of a growing forest - from the bare ground before planting to a mature forest - will help to understand the role of tree species diversity on ecosystem water and carbon cycles. This aids us to discover which species of trees and which combinations of species could maximize the benefits for water and carbon sequestration and how each species will respond to increasingly frequent drought events due to climate change.
Understanding the ecological effects of our restoration work
The resulting data will help us understand carbon and water cycles in WeForest's restoration sites and other restored areas of Brazil's Atlantic Forest. It will allow improvement of our restoration and management techniques which will maximize the benefits for water and climate.
Links: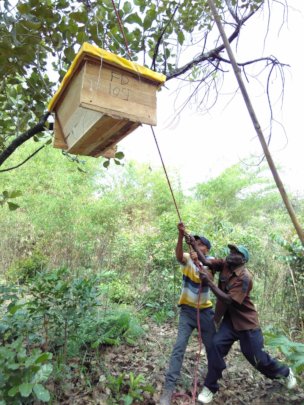 The Luanshya project runs all year. In January vegetation surveys are conducted to assess the region. In the same month fruit trees are planted, and again in August and September. In December pine and fruit trees are planted.
In the same month, the process of Assisted Natural Regeneration (ANR) starts with a restoration.
There's a break in March – when farmer training takes place – and picks back up in April and May when ANR-mapping is done. Then it continues up until August as well as in October.
Training activities are an important aspect of this project and besides farmer training, women's nursery training is done in September and extensionist services or farmer education in October.
In the first year of beekeeping, there is nothing to harvest yet and starting from the second year honey harvesting is done in June, July, and November.
Thank you for making this possible!
Links: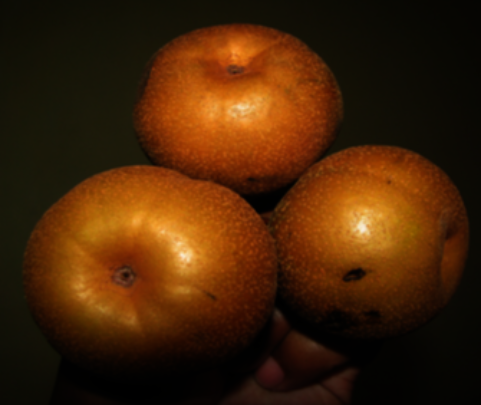 The native species of Soh Shur (Pyrus pashia), or the Wild Himalayan pear, grows on a tall, thorny, open-headed tree, up to 10 meters tall, with hard, dark brown to black bark. The wild trees generally live for about 20 years and their white-colored flowers have 1-7 cm-long petals with oval-shaped fruit.
Not only is the Wild Himalayan pear smaller and more brownish of color than cultivated pear varieties, it actually tastes quite sour. It is therefore that in northeastern India they are used to make pickles. Lately, they are becoming more popular to use as a rootstock to graft other tree varieties.
In the past, Soh Shur was found in abundance in the forests, but the introduction of grafting techniques means that this tree has become overexploited for use as a rootstock in grafting more productive, commercial fruit varieties.
With overharvesting of young trees for this purpose, the wild pears have become rarer, and there are fewer trees reaching maturity for fruit production and reproductive purposes. If the Soh Shur is lost, transformed products made from the fruit, such as the locally made pickles, will be lost as well.
Links:
WARNING: Javascript is currently disabled or is not available in your browser. GlobalGiving makes extensive use of Javascript and will not function properly with Javascript disabled.
Please enable Javascript
and refresh this page.