Your support is empowering the Khasi Hills' "Women Self-Help Groups"!
Self-Help Groups (SHGs) are the key to sustainable development in the Khasi Hills restoration project. They integrate forest restoration and sustainable livelihood activities, and they help involve families and women as heads of families in the matrilineal Khasi society. SHGs have proven to be popular as they offer women an opportunity to increase family income. In December 2017, the Khasi Hills federation of 10 indigenous governments recognised the SHGs with the best performance and most creative work. WeForest's Socio-Economic team organised two friendly celebrations, one in Hima Mylliem on 12 December and one in Hima Laitkroh on 13 December. Each celebration was attended by nearly 200 SHG members as well as newcomers looking to join a group. The interest from the potential new members was so high that the federation is now considering launching another 8 SHGs in 2018.
Partnership with United Nations FAO: Building Capacity on Forest-Water Interactions
In response to community concerns about water availability and quality, WeForest collaborated with FAO's Forest and Water Programme to organise a workshop for our Indian project partners on forest-water interactions. The workshop took place in February over 8 days and provided a more in-depth technical follow-up to the forest-water capacity building workshop from April 2017. Participants learned how to better monitor forest-water processes and studied the effect of forest restoration on soil hydrological function. Under the guidance of two forest hydrologists, they conducted experiments to compare infiltration of the rainwater through different soil types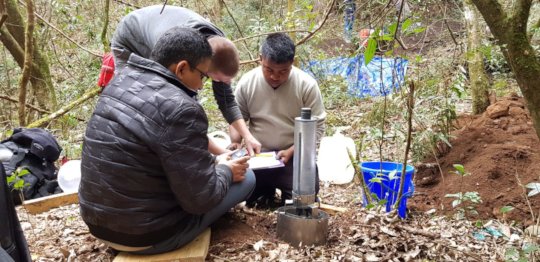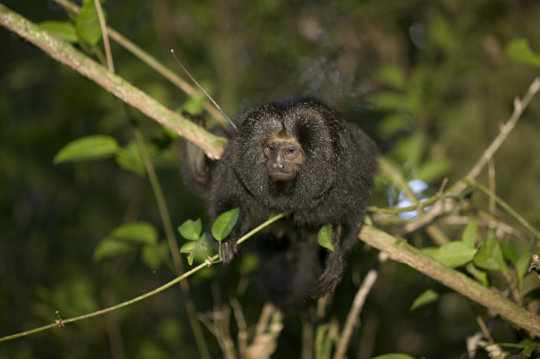 Your support is protecting the endangered Black Lion Tamarin
The Brazilian Atlantic forest is one of the most biodiverse spots in the world, yet due to severe habitat destruction many species are under threat of extinction. The Black Lion Tamarin is one of such species: its population has been declining drastically and today only about 1500 individuals remain in the Pontal Do Panarapanema region.
This is where you make a difference: thanks to your support, several tree wildlife corridors have been planted. These connect remaining forest areas in the region and allow greater movement of individuals. Not only does this increase food security, the Tamarin's chance of finding a suitable partner does too.
Joining the PACT for a bigger IMPACT

In April 2018, WeForest joined a coalition of more than 270 companies, public agencies, research centers and NGOs called the Atlantic Forest Restoration Pact. With more than 2 million hectares deforested in the last decade, the Atlantic Forest is highly threatened. The Pact aims to restore 15 million hectares of the Atlantic Forest by 2050.WeForest's forest landscape restoration activities directly contribute to achieving the goal. WeForest also shares within the Pact its research findings and collaborates with other researchers on analysing data on forest growth to identify areas with high potential for forest landscape restoration.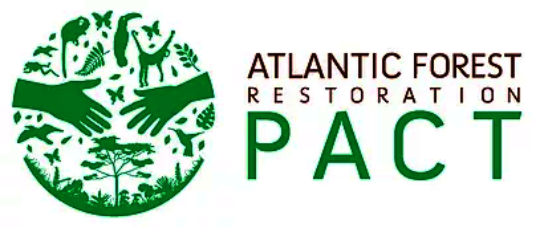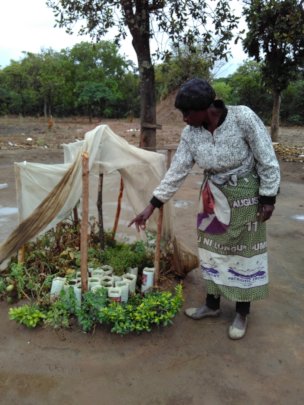 Female farmers participating in our project can apply for an additional training: the "Plant Nursery Management Training".
In two days, they learn how to sow seeds, grow plants, graft and even bud trees!
One of the 15 trainees who completed their 2-day training, is Mrs.Veronica S*. As of today, she is able to grow her own trees in her own nursery. Altough her nursery is in its beginning phase, Veronica is already planning to expand it: she would like to grow and sell fruit and timber saplings to farmers in her neighbourhood. This allows her to diversify her income.

Thanks to your support, we can support Veronica and other farmers in the Copperbelt region to obtain a 2-day training that will help them become more financially independent and obtain a more stable source of income.

*Family name was removed to protect Veronica's privacy.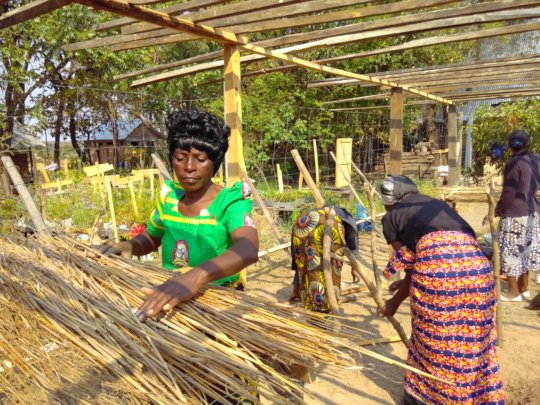 Links:
WARNING: Javascript is currently disabled or is not available in your browser. GlobalGiving makes extensive use of Javascript and will not function properly with Javascript disabled.
Please enable Javascript
and refresh this page.