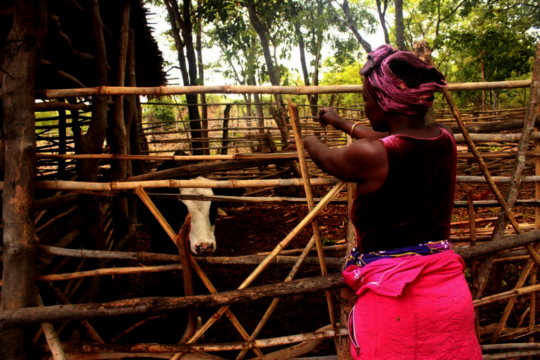 In Zambia we are engaging with more than 800 small-scale families to change their dependency on charcoal production for cooking or earning an income. For example through forestry training, beehives and trainings on permaculture or plant nursery, to diversify their skills.
One of those small-scale farmers is Agness T, who joined us in 2017 after retiring as a nurse. She first attended training on plant nursery and now started her own home-based nursery. Especially her orange trees are doing great, and the upcoming harvest will add to her current income. She also has five beehives, of which four are currently occupied, so even more income from honey is on its way.
Finneas and Rita M. are another example of farmers that take the new practices learnt at their hearts. They organised their land very well, with a successful nursery and various livestock positioned around their central home, making management easy and effective. They also recently added five beehives and soon they will start reaping the benefits from this as well.
Did you know that Brazil has a law, The Brazilian Forest Code, that requires that some landowners have 20% of their lands covered by forests. Nowadays, 21 million hectares officially fall under this law, and if they were actually all restored, an estimated 9 gigatons of CO2 would be sequestered from the atmosphere. This equals the total emissions from China over the entire last year!
The thought behind this law is that: even though riverbeds, freshwater springs and in general, ecologically sensitive areas are located within someone´s private land and this person is ´allowed´ to use it, the state considers them property of the state and of the society and therefore this land area deserves to be protected or restored!
Our restoration projects in Brazil are working to tie these individual pieces of land together, and this way create ´forest corridors', which will make it easier for wildlife to roam around.
Read more about the Brazilian Forest Code in this blog

And last but not least: thanks for your support!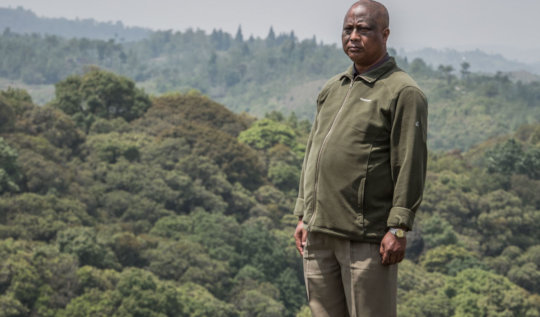 For many indigenous communities in the world, forests are much more than just trees: they store souls and spirits and are of great cultural and religious value. In India there are over 100.000 of these sacred forests, mostly existing of forest fragments in agricultural landscapes, where community members are actively involved in their protection and management, providing important refuges for conservation of biological diversity, including medicinal plants.

A great example is our project in the Khasi Hills, where the Lyngdoh clan has been responsible for the guardianship of this sacred grove for centuries. They believe the forest belongs to the local deity Labasa, who protects this forest and their community from anything bad happening to them. It is therefore entirely forbidden to hunt, cut trees or take anything from out of the forest.
Tambor Lyngdoh, who is head of the federation and project partner to WeForest, feels proud of his role. "Traditionally, our ancestors preserved the forest, because the forest gave our people everything. But in recent times, we started to take only from the forest and stopped taking care of it. But now it is time to restore the balance".
Read more about how we work with Sacred Groves in India in this story.
And last but not least: thanks a million for your support!
WARNING: Javascript is currently disabled or is not available in your browser. GlobalGiving makes extensive use of Javascript and will not function properly with Javascript disabled.
Please enable Javascript
and refresh this page.