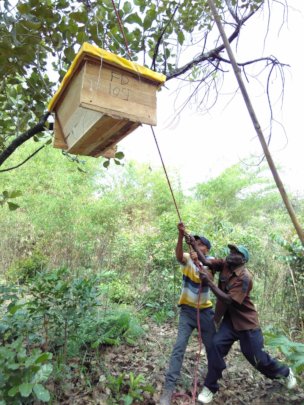 The Luanshya project runs all year. In January vegetation surveys are conducted to assess the region. In the same month fruit trees are planted, and again in August and September. In December pine and fruit trees are planted.
In the same month, the process of Assisted Natural Regeneration (ANR) starts with a restoration.
There's a break in March – when farmer training takes place – and picks back up in April and May when ANR-mapping is done. Then it continues up until August as well as in October.
Training activities are an important aspect of this project and besides farmer training, women's nursery training is done in September and extensionist services or farmer education in October.
In the first year of beekeeping, there is nothing to harvest yet and starting from the second year honey harvesting is done in June, July, and November.
Thank you for making this possible!
Links: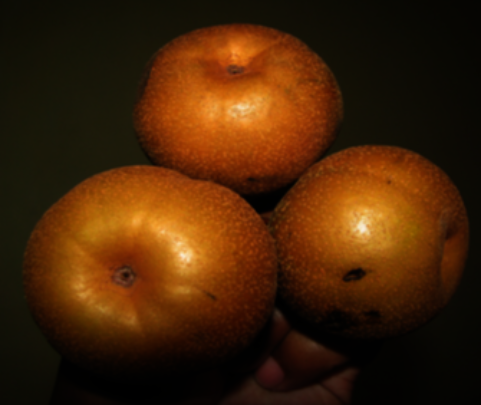 The native species of Soh Shur (Pyrus pashia), or the Wild Himalayan pear, grows on a tall, thorny, open-headed tree, up to 10 meters tall, with hard, dark brown to black bark. The wild trees generally live for about 20 years and their white-colored flowers have 1-7 cm-long petals with oval-shaped fruit.
Not only is the Wild Himalayan pear smaller and more brownish of color than cultivated pear varieties, it actually tastes quite sour. It is therefore that in northeastern India they are used to make pickles. Lately, they are becoming more popular to use as a rootstock to graft other tree varieties.
In the past, Soh Shur was found in abundance in the forests, but the introduction of grafting techniques means that this tree has become overexploited for use as a rootstock in grafting more productive, commercial fruit varieties.
With overharvesting of young trees for this purpose, the wild pears have become rarer, and there are fewer trees reaching maturity for fruit production and reproductive purposes. If the Soh Shur is lost, transformed products made from the fruit, such as the locally made pickles, will be lost as well.
Links: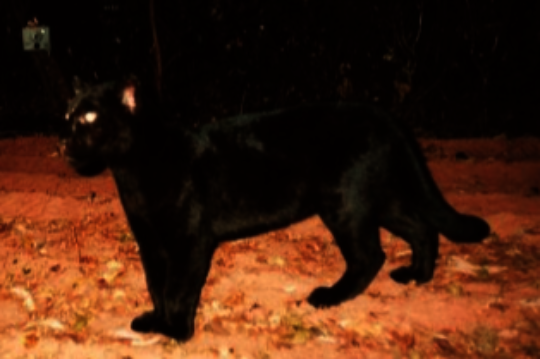 With our camera traps in the Atlantic Forest in Brazil we know for sure that different kinds of endangered animals are returning to the area.
For example the ´Potoo´ (Nyctibius griseus). This nocturnal bird feeds on insects during the night. During the day she looks like a tree trunk to avoid being seen, and it is therefore that the local names for the Potoo can be translated as ´the mother of the moon´ and ´ghost bird´.
The Potoo prefers to feed and rest on younger and more open forests where it can move around more easily, and can therefore be seen a lot in our tree plantings and naturally-regenerating forests.
Another animal that has recently been spotted by our camera traps in the "Santa Monica Reserve", surrounding the Morro do Diabo State Park, is the Black Jaguar (Panthera onca. Black jaguars belong to the same species as the "regular" jaguar. It is estimated that around 20% of the jaguars are black jaguars.
The jaguar is listed as near threatened by the IUCN and has become locally extinct and critically endangered in some areas and habitat loss and fragmentation are to blame. However, seeing them in the camera traps means that small sub-populations are surviving, giving us all the reason to remain optimistic and to continue, with your support, restoring forests in the Atlantic forest in Brazil and help more species return to their natural habitat.
WARNING: Javascript is currently disabled or is not available in your browser. GlobalGiving makes extensive use of Javascript and will not function properly with Javascript disabled.
Please enable Javascript
and refresh this page.