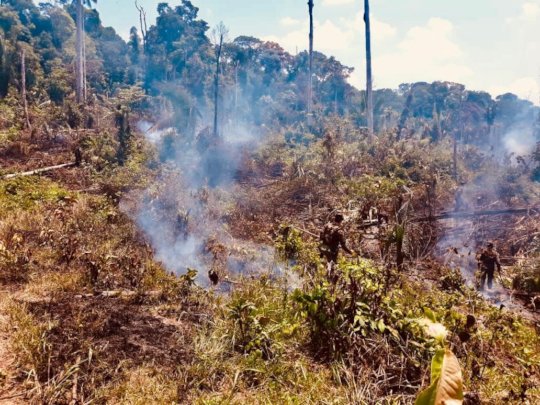 While the media attention might have lessened, the fires in the Amazon are still happening. We have started an Emergency Fund for the Amazon municipality of Apuí, and our team on the ground there has been working hard on trying to put down the fires or at least limit the damage it is causing.
Meanwhile, local children are still receiving classes where they are taught about fire. During training sessions, they learn about its dangers and how to avoid it from starting or spreading by, for example, creating and maintaining fire breaks. Knowledge is key if we want to avoid this from happening again.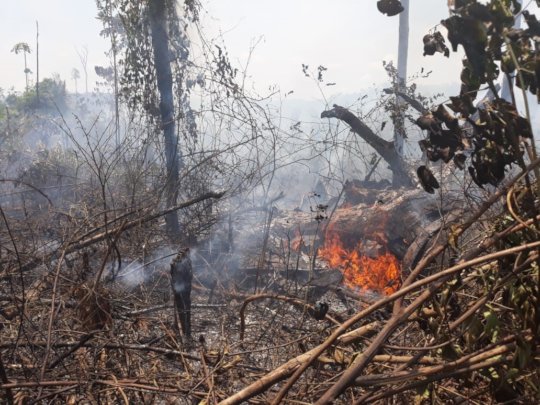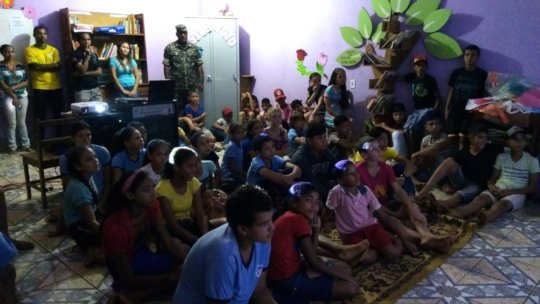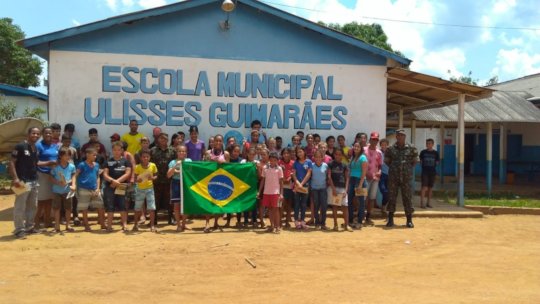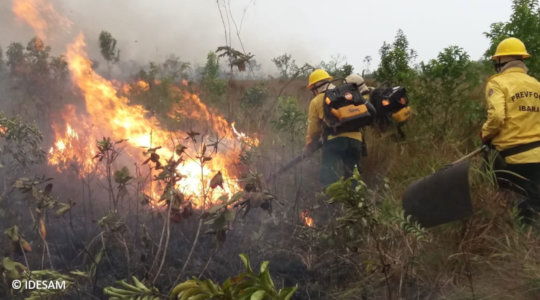 Over the past couple of weeks Apuí's local fire brigade has been working hard on putting out fires surrounding the Amazonas state municipality. They are using several kinds of equipment such as fire beaters and leaf blowers. At the moment, they are temporally supported by Brazil's army.
At the same time, our local partner IDESAM started training sessions on fire awareness in local school Maria Curtarelli Lira. A few days ago, over a hundred students attended a lecture by IDESAM and were taught on matters such as waste management (some families burn their trash), fire breaks and what can cause fires.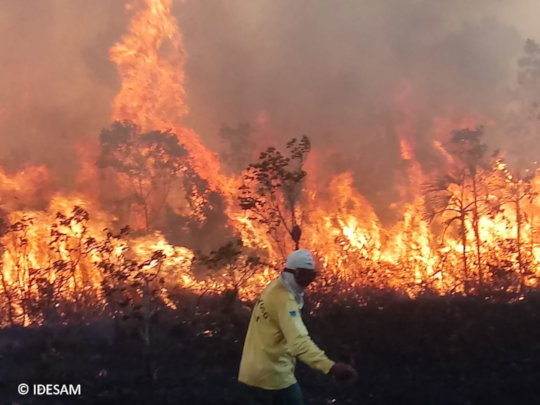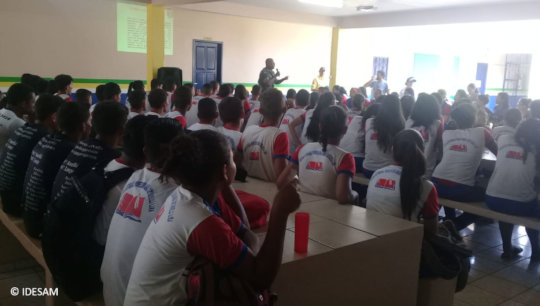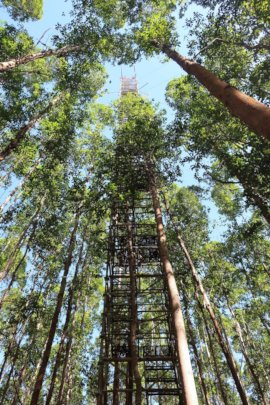 Towering above restoration
The relationship between forests, water and climate is complicated. To understand how forest restoration impacts water and climate processes, WeForest is participating in a new flux tower experiment, led by ESALQ from the University of Sao Paulo, and the French Agricultural Research Centre for International Development (CIRAD). The tower is being built in the middle of a 30-hectare experimental restoration forest in Brazil's Atlantic Forest, located in the Sao Paulo state.
Flux towers measure the exchange of water, energy, and carbon (CO2) between forests and the atmosphere, allowing scientists to make predictions of how forests will respond to a changing climate and how a land-use change like deforestation will impact global climate change.
Linking tree diversity to ecosystem functioning
The experiment will analyze the relationship between tree diversity and ecosystem functioning. The effects of tree species composition, drought and soil fertility on water and carbon cycles will be studied over the course of several years. Measuring water and carbon fluxes over the entire 'life history' of a growing forest - from the bare ground before planting to a mature forest - will help to understand the role of tree species diversity on ecosystem water and carbon cycles. This aids us to discover which species of trees and which combinations of species could maximize the benefits for water and carbon sequestration and how each species will respond to increasingly frequent drought events due to climate change.
Understanding the ecological effects of our restoration work
The resulting data will help us understand carbon and water cycles in WeForest's restoration sites and other restored areas of Brazil's Atlantic Forest. It will allow improvement of our restoration and management techniques which will maximize the benefits for water and climate.
Links:
WARNING: Javascript is currently disabled or is not available in your browser. GlobalGiving makes extensive use of Javascript and will not function properly with Javascript disabled.
Please enable Javascript
and refresh this page.