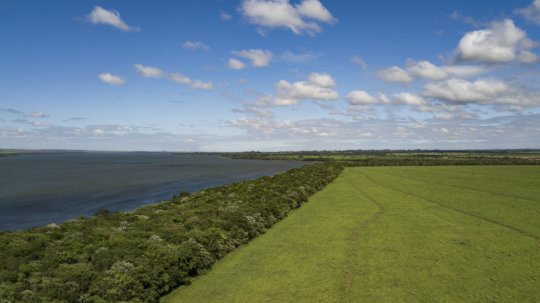 Since 2014, a total of 862 hectares - 1034 football fields - has been restored using a large variety of species and different restoration methods. To date, over 125 different tree species, including 100 native ones, are transforming these landscapes through ANR (Assisted Natural Regeneration), which accelerates the natural recovery of degraded forest areas through the protection and maintenance of young trees that sprout after disturbances such as fire or cattle grazing. Another technique is framework planting, which is used to recover highly degraded areas where natural regeneration is limited. A high-density planting of around 100 different species are chosen for characteristics such as fast growth, or because they are a food source for wildlife.
Community engagement
Eight nurseries provide seedlings for the project. They are owned and managed by local communities of settlers and small farmers, and a total of 11 women and 16 men are employed.
A great carbon sink
The total restoration area to date can expect to sequester 273,254t CO2 over 30 years, assuming there's no disturbance from fires. That's equivalent to the carbon footprint of more than 1,000 European citizens for each and every one of those 30 years.
Thank you for making this possible!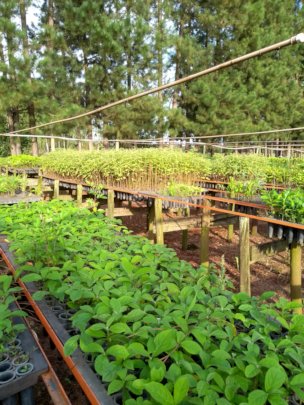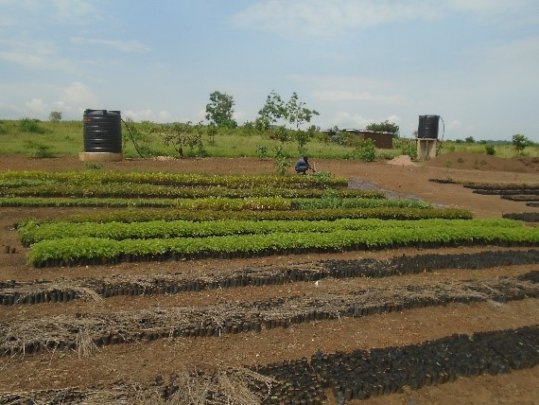 This project has been fully funded. Many thanks for your support!
A few highlights from the last year:
A well-equipped nursery opens
An entire new nursery was established in Butiama district early in 2019 to cope with the demand for trees. The inaugural ceremony took place on 4 October 2019 with more than 200 participants, including guest of honour Anna Rose Nyamubi, Butiama's District Commissioner. Recently, a new solar water system was installed and brings water for the saplings from a pond 300 meters away. The system consists of a solar pump, two 5,000-litre tanks and four distribution points with taps.
Checking tree survival
The team visited two sites to evaluate how the trees you're supporting are cared for. One family plot belongs to Amosi S, who has planted more than 3,500 timber and avocado trees. The trees are distributed across his plot, and he and his family take excellent care of them.
Getting kids engaged at a young age
The 550 students and 14 teachers at Ng'ereng'ere Primary School in Tarime district have planted 1,450 trees. During the dry season, students bring water to school to support the growing saplings that are now thriving.
Thank you for making this possible!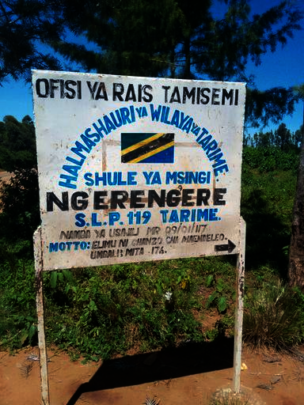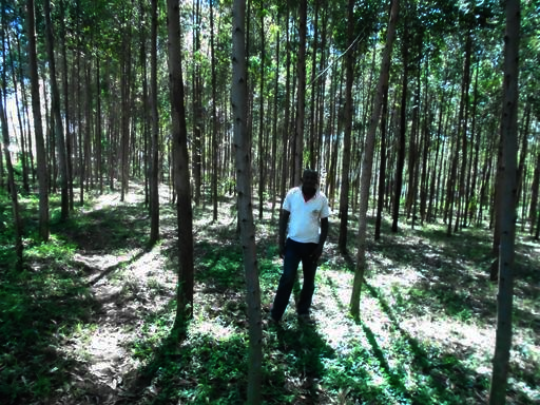 Links: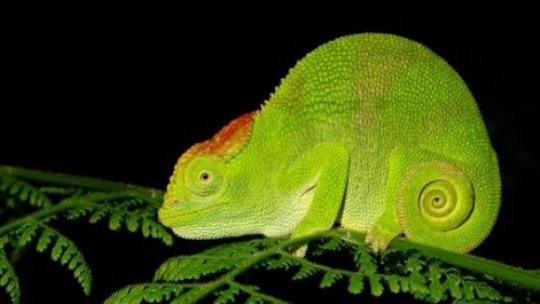 Thank you for joining this restoration journey at Mount Mulanje in Malawi. As well as restoring 24,000 ha of degraded forests and engaging the local community, one of the project's goals is to support the incredible biodiversity of Mount Mulanje.
The structure and altitude of the mountain has led to a unique climate in the area that favours the development of rare and endemic life forms. Several of these species are classified by IUCN's Red List as vulnerable, endangered or even critically endangered. The Mulanje Cedar tree (Widdringtonia whytei) is considered critically endangered, and the Mulanje Pygmy Chameleon (Rhampholeon platyceps), endemic to this specific forest reserve, is considered endangered. The Yellow-throated Apalis (Apalis flavigularis)is an endangered bird that can only be found in here and at one other neighbouring mountain, the Zomba plateau.
Thank you for your support in protecting these rare and vulnerable species!
WARNING: Javascript is currently disabled or is not available in your browser. GlobalGiving makes extensive use of Javascript and will not function properly with Javascript disabled.
Please enable Javascript
and refresh this page.