More than 70.000 refugees have already come to Italy in 2017 alone. At the moment, taking a boat from Libya and crossing the Mediterranean Sea seems to be the most appealing way to seek safety for many, undertaking the dangerous and often deathly voyage. However, instead of coming on sturdy ships, criminals often put hundreds of people on small, cheap, inflatable crafts, risking them capsizing easily at sea. In 2016 alone, over 4.500 people died, with an even larger estimated number of unknown cases.
Our member organization "AWO International e.V." supports an initiative, called "SOS Mediterranee" which helps refugees on sea. By chartering a ship, they already started in 2016 to patrol between Italy and Libya, responding to calls for help and securing boats in extreme danger. By distributing life vests and then bringing the people to their own ship, they can assist them with medical personnel and nutrition. In the next step, a safe port is chosen and 200-500 people can get to safe ground. Direct help as well as distributing current information to European news outlets guarantees a sustainable impact on the situation of refugees from Africa as well as the Middle East.
We are very grateful that you support the work of our coalition. It enabled us to increase our support and helps refugees to survive. Thank you!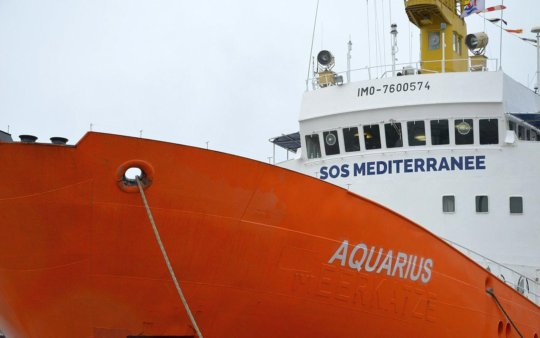 The Syrian conflict, now well into its sixth year - the country is a fragile state that is the source of the most refugees in the world as well as host to the second most internally displaced people.
Millions of children are facing challenges children should not have to face - missing out on school, working as child laborers, and vulnerable to early marriage. A generation of children is at risk of being lost to the impact of this conflict. As an active war zone, this is extraordinarily difficult for our member organizations to serve people in need.
Through our partners we have provided food, baby items, hygiene kits and winterization kits and other emergency supplies to families; psychological and social support to children; and equipment, medicine and support for hospital obstetric care.
Our member organization CARE is also providing food assistance through the distribution of food baskets and carrying out water sanitation activities including the rehabilitation of a water treatment plant and the distribution of water purification tablets to households. World Vision has been helping approximately 8400 refugees with hygiene kits and food vouchers every month to help them survive.
Our overall goal is to provide life-saving humanitarian assistance for underserved refugees and host communities affected by armed conflict in Syria.
Thank you very much for your donation!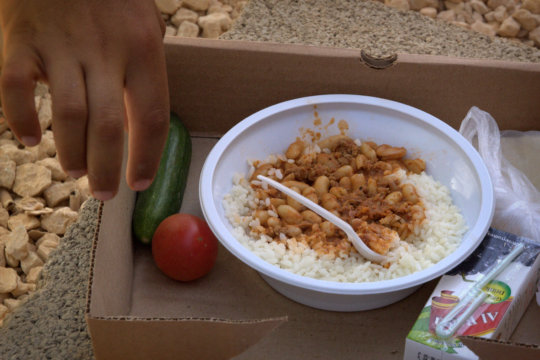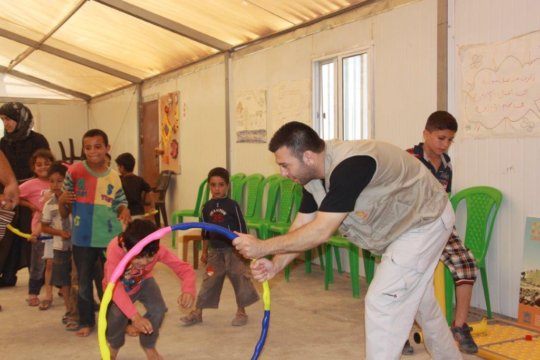 Links:
Currently, the member organization of Aktion Deutschland Hilft called ASB takes care of refugees in the Diavata camp in Greece, near Thessaloniki.
Our member organization is investing tremendous efforts to provide decent living conditions for all families in the shortest possible time. As part of the winterization process, ASB continues their effort to provide a warm place for all the refugees of the Diavata camp. In that context, winter containers with heating systems are being delivered. Other sites are being considered in order to provide all refugees with sufficient living conditions. Every day new containers are being placed and connected to the electrical network in order to provide the occupantswith heating and light. ASB teams work closely with the Greek authorities and partner organizations in their aim to provide containers to all the refugees in Diavata within the next days.
Proceeding with the winterization efforts ASB has moved the most vulnerable families out of the Diavata refugee camp into a hotel accommodation. 21 families with new born babies, children in chronic diseases and pregnant women are accommodated in safe and warm conditions, provided with three meals per day as well as daily medical care, psychosocial and legal support.
We thank all donors for their support, especially during this rough winter months.
WARNING: Javascript is currently disabled or is not available in your browser. GlobalGiving makes extensive use of Javascript and will not function properly with Javascript disabled.
Please enable Javascript
and refresh this page.