From last month the government has received millions of doses from international world to help in getting its populace vacinnated agaisnt covid 19, This actin of mass vaccination would see the reduction in the infection rates which had sky rocketed in the past moaths and is now wrecking havoc in the rural areas and more so the elderly people in teh rural villages are succumbing to the virus and its a bad situation indeed. With these donated vaccines from USA and Europe we shall be able to mobilize as many people as possible to get this jab and this we have to do it with speed starting with the most vulnearable groups e.g teh elderly population within our village.
The hospital;s are not within their reach we will try as much as we can to ferry them in numbers to give them access to these vaccines, this will really reduce teh rates of infections within our vilage if done in mass. If need be we shall be able to have a van statiuoned in a strategic place to ferry them to and from the PapOniti District Hospital where these vaccines are administred.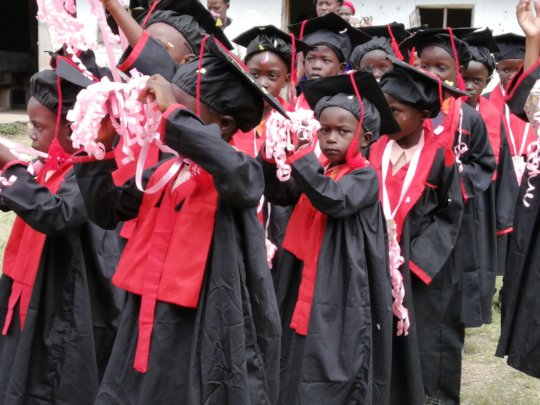 First and foremost allow me to great you very much from this part of the owrld in Paponditi Kneya where this project is located in a tiny village near the shores f lake victoria, From the 26th July all our pupils came back to the school after a very short holidays that only lasted for ten days and this was necessitated by the ministry of education to aneble learners catch up after a very long hgolidays that happened last year due to covid. The Pupils were so happy to be back at school to start a fresh term which will go upto end of september this year and again they shall be having another short period for holidays at home to come back in october and finish up in december for the long holidays then
We are so happy that they have been in school and the l;earning is going on so smoothly despite all the shortcomings and they are very determined indeed, our girls and boys who sat their national examinisations are also gearing up to jioin veriuos secondary school as from 2nd august and thats a good gesuture indeed as most of them have secured very good school to continue with their high schooling and we beilkiuve that they will prosper and go ahead with education further.
We welcome and appriciate all your efforts towards this life changing project in my community and i believe it would go along way to change so many ives iof the coming genrations whom will be very well taken careof and will be very independent in life. we envissioned a very humbled community with its populace being able to take good care of their needs and environment that is why we unvest itheir education now.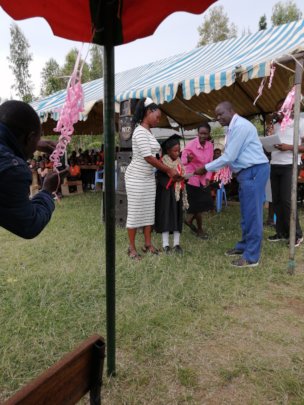 The women in our society are the most vulnerable than any other parson when any pendamic hits any village and we aren't exceptional. The latest news here is really worrying trend in deed.
In tha last few weeks Covid-19 has really wrecked havoc in our county hence the mothers here are really facing it rough. The women especially the elderly ones are the most affected as we reach community spread within our rural homes, there has been high number of admissions and all our public and private hospital beds are occupied hence leaving people helpless at their times of needs. This third wave has really cost us alot and many have died. The indian variant had also been detected in kisumu county and this has made it difficult for our health proffesionals to cope up with the surge since it spreads more faster than the intial one we had here in kenya.
Links:
WARNING: Javascript is currently disabled or is not available in your browser. GlobalGiving makes extensive use of Javascript and will not function properly with Javascript disabled.
Please enable Javascript
and refresh this page.