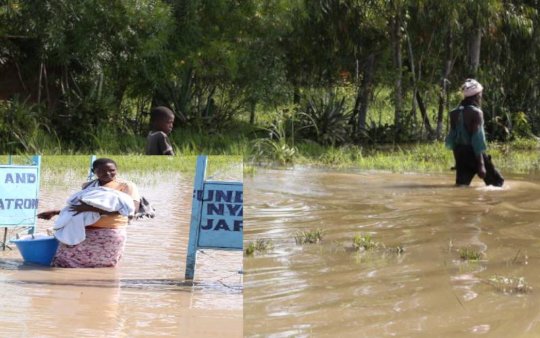 Since Janauary this year in my village it's been raining cats and dogs in my village and many houses have been swept away the most affected are the women whom are now displaced in several camps where they stay under humanitarian assistence from Red Cross and the governments. These women are now really very exposed to diseases and hunger hence are very much sffering.
The assistance by the county and national governmebnt cant be enough to sustain these families who are now numbering to thousands, all the schools in the area are now been converted into evacuation centres with some being completely submerged and it really life threatening to most families living in these camps. With no proper toilets the children and women risk an out break of diarhoea in these camps since their isnt any proper sanitations and clean water for use.
With COVID 19 Pendamic these women now are worst hit than ever since they have to balltel these two at the same time and it really a worst scenario ever. The flooding comes from both the river sondu mirui which has bursetred its banks and the Lake vicrotia shores which has swollen suddenly getting into their homes.
Right now we still dont know when the Covid 19 will end and when teh river and lake woudl subside as this scenrao keeps on deteroriating with time and its sad there isnt much to be done and only teh well wishers woudl come and assist these suffering children and women and we hope that when it will stop to rain and things back to normalcy. Untill then we try to keep safer and avoid any deaths so far very few deaths due to flooding have been reported by teh government aand we hope that everyone. The women now are in need of food and non food assistence from all the well wishers out there. It's very sad indeed at the kind of vulnerabability of these women and componded with their constant suffering and worse still in the event of domestic vilence they have nowhere to loo up to.
James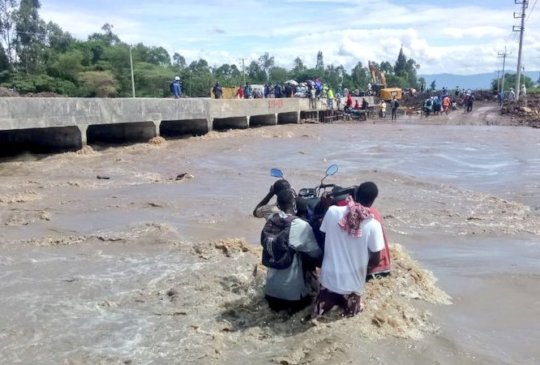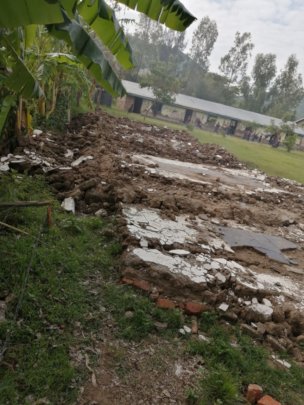 As the rains continues to pound heavily in the western side of Kenya the flooding waters has really caused more harm to Several schools which have been submerged in waters and many children left to stay at home as schools re opened early this year. At our own school we had a very divasticating experience when All our three classrooms for the smaller children in our nursery classes have been left without classrooms when all their three classes were brought down by the flood waters.
The three classrooms are already down and the others seriously damaged by these flood waters. While some other schools which are at higher grounds have been converted into evacuation centers where most families including women and children are being hosted after their houses were destroyed and swept by the flooding waters. The newly build classrooms within our school are very well elvated to withstand all these ravaging flood waters and are now being used by the children We are at our fourth classroom and moving and hopefully we shall be able to get good parmanent classrooms which are flood proof to our children.
Our school is now at the verge of closure after the flood waters weakened most of our classrooms and the three classes have already succumbed to the ongoing flooding's and one of our pit latrines have also went down after the ground became so weak to hold it and it curved in. The whole pupil'spopulation now has only three pit latrines left standing which may also be a health hazard to these pupils.
We strive to complete and move these chidlren to the newly built classrooms for their well being since the flooding is not stopping any soon. With your support we are able to achieve this within the smallest time possible. Thanks so much for those of you whom have been so much of help to our school and we do hope that we shall overcome all these sooner than latter to enable thse children to have the best education possible and end the porverty circles they experience here.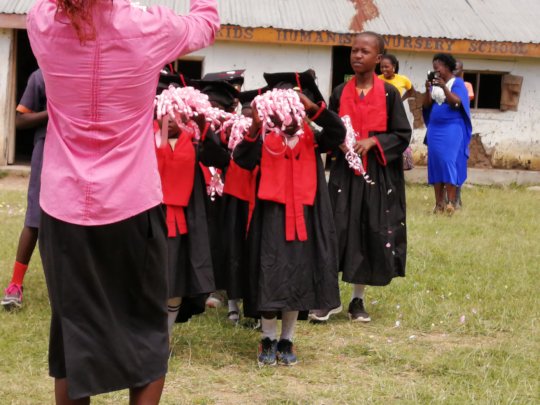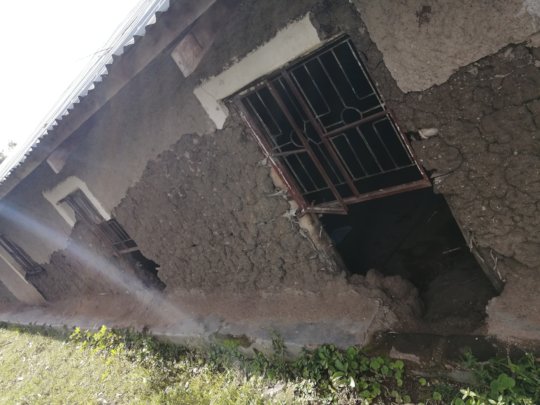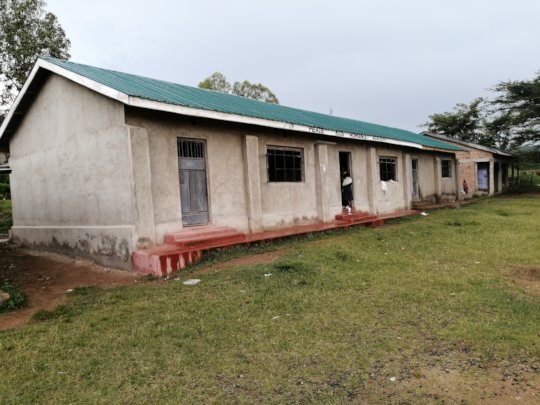 Links: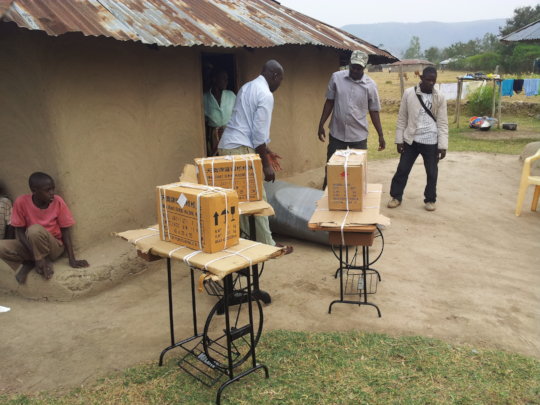 We are still very behind schedule on realising this project hence we do appeal to all those who believe in making this project a reality to come to our aid. The idea of eshtablishing a safe house for the young abused girls in kenya is a very nice way to end and curb the domestic violence menace here in kenya. We envisioned to have a safe place for all these vulnerable girls whom at one point or the other must have had a very life changing trauma in their domestic lives.
The early pregnacies really scare most of these giurls hence we need to have a place they cal home where they would be able to continue with their normal life activties as tyhey grow to full women. As we llok forward to achieveing these dreams please be part of this noble idea and lets make it a reallity soon.
Once in the safe house centre we will be able to offer them variuos trainings such like tailoring and salooning so that they would graduate from the safe house with some basic skills to enable them start theiur own enterprises to help sustain them plus their children and in this way they wouldmnt be so vulnrable at all.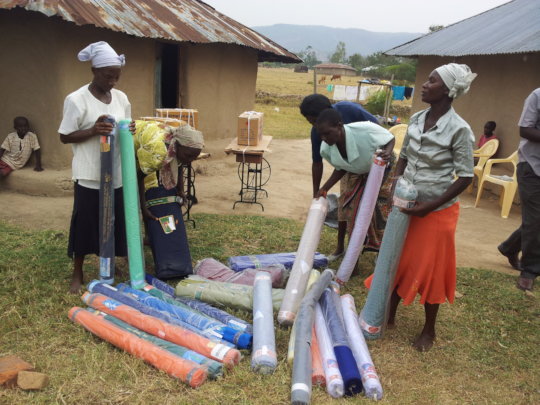 WARNING: Javascript is currently disabled or is not available in your browser. GlobalGiving makes extensive use of Javascript and will not function properly with Javascript disabled.
Please enable Javascript
and refresh this page.