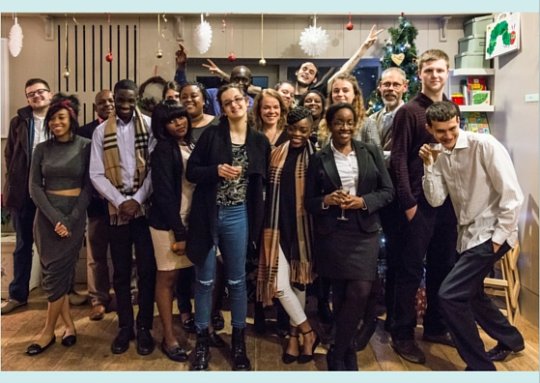 For most of us Christmas is the time where we get together with our families, enjoying a traditional home-cooked dinner and watching stupid movies with our siblings. For young people coming out of the care system, however, Christmas can be a particularly difficult time, reminding them of what has been denied to them for probably all their lives. Christmas is about solidarity, about community, about people. People are at the heart of our work at Drive Forward and we believe in a strong sense of community.
Hence, one week before Christmas we came together as a community to celebrate a "Christmas Rewards Night for Young Care Leavers". About 25 young people found their way to a wonderfully decorated dining room at St. Luke's Community Centre. We were happy to also receive rugby legend Floyd Steadman who brilliantly hosted the awards ceremony.
While we are proud of the progress and success of each young person we work with, we wanted to particularly recognise the extraordinary accomplishments of young people who have shown that hard work, persistency and a firm belief in yourself pay off.
The "commitment award" went to an individual who has shown commitment across the board in their engagement with Drive Forward. Their attendance, contributions and attitude were consistently fantastic, and they have truly enhanced the charity with their participation.
The "positive attitude award" represents a big thank you to someone who consistently brings a smile to our faces. Drive Forward really enjoys and learns from having this person around, and we are really humbled by the ability of all the nominees to take life in their stride.
Any of our young people has done incredibly well to secure a work placement, but some go the extra mile and the feedback that Drive Forward receives from their employer is so excellent that it demands recognition. The "outstanding work placement award" went to someone who did particularly well and managed to become a really important part of a professional team.
Drive Forward is amazed by the ability of its clients to progress over time, be it in confidence and self-esteem, as well as practical skills and knowledge. The young person who received the "outstanding personal progression award" has hugely impressed the charity in this respect and Drive Forward is very excited to see what they will go on to do.
Initiative is a word that comes up a lot in the world of employment, but it is not an easy quality to build in oneself. Initiative, in its purest sense, means: 'the ability to assess and initiate things independently' and 'the power to act of take charge before others do'. The young person who received the "initiative award" has serious powers of initiative and is an absolute inspiration to work with.
The "sustainability award" is a very special award, and all the 'nominees' were winners, because they have all achieved something great. Sustainable employment means that they have secured themselves long-term, stable work, despite any hardships and struggles they may have faced to get themselves there. Drive Forward trusts that these individuals will be reaping the rewards of working life day by day, but also wanted to say a huge congratulations and well done to all four winners.
Awards included various classy dinner vouchers, concert and cinema tickets as well as monetary recognition for excellency.

After the awards ceremony our guests, amongst which some members of the charities fundraising committee, enjoyed a fantastic three course dinner.
We received some brilliant feedback from our guests:
"This event made me better understand what Drive Forward is doing. You guys are here for us and support us along the way." (young care leaver)
"Thank you for a lovely evening last night, it was great to see all the young enjoying themselves, and such a great surprise to see Floyd Steadman - I was telling my boys when we got home, they really really liked and admired him…" (Jan Grandison, member of the Fundraising Committee)
We would like to thank all the fantastic people, including our staff, friends and family, who helped us spread a little Christmas cheer at this difficult time for young people growing up in care. We couldn't have done it without your support and generosity.
Also many thanks to the local Tesco Express at New Bridge Street for their in-kind donation. A big thanks to ETHOS restaurant in W1W and Lowlander Grand Cafe in WC2B for donating an award each, as well as to Flamingo Group for sponsoring another award.
And of course many thanks and congratulations to all the young people we are working with. You're brilliant!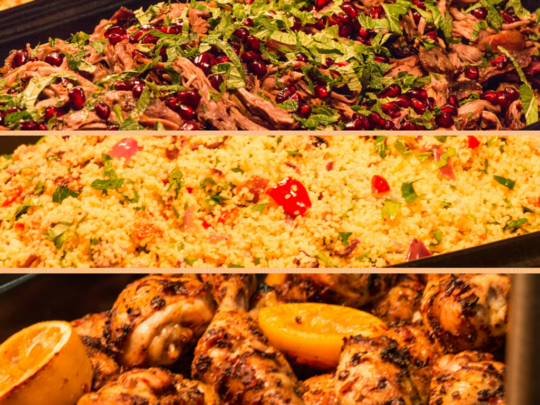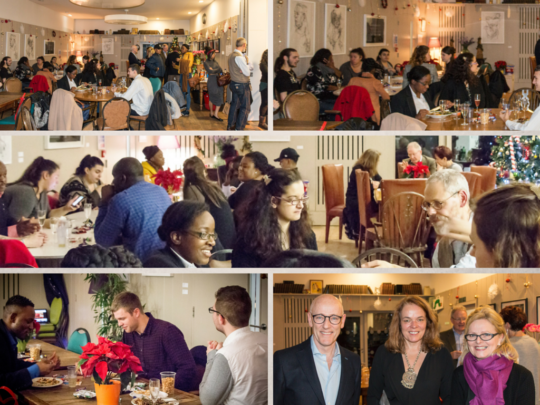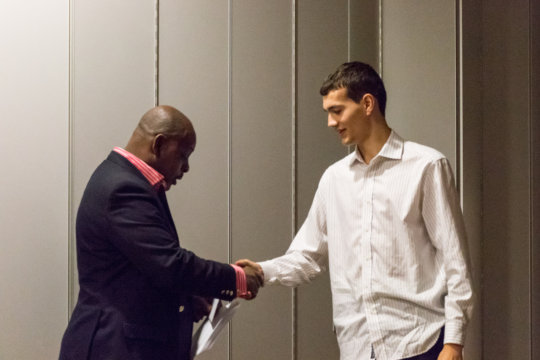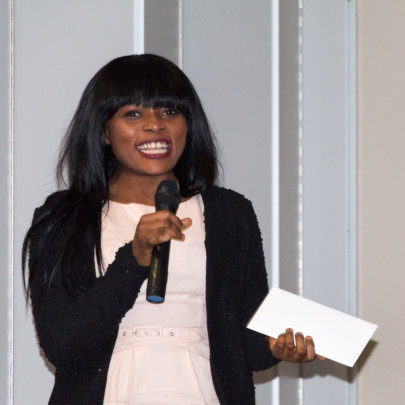 Links: