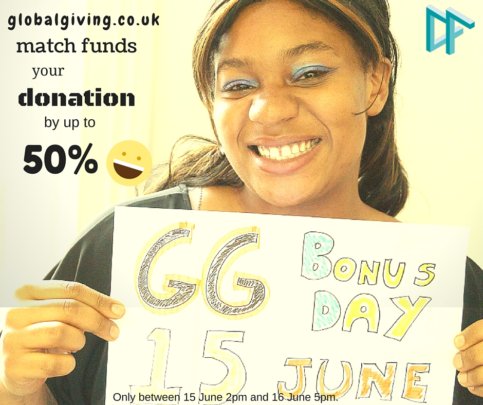 How 'Closing the Gap' came into being?
Earlier this year the Drive Forward Ambassador group, made up of young people who have experienced our services and gone through our programmes, was established to support our organisation to better tackle care leaver related issues. Ambassadors are invited to participate in youth engagement activities like attending job fairs and university open days, or visiting youth hostels and Job Centres to inform other care leavers about the various opportunities we have to offer. The group also provides a platform for its members to discuss any issues they feel are relevant for Drive Forward as well as for care leavers in general. On the other hand, Ambassadors also take on a consulting role for the charity, offering a wealth of personal experience.
When we began to experience an increase in young people turning down employment opportunities we discussed this with those whom it effected directly, as well as with our Ambassadors. The young people spoke of the stress they faced when, on accepting a job offer, their benefits were stopped immediately, leaving them to struggle - sometimes for a full month or even longer - until they received their first pay packet. Ambassadors also raised the issue of insecure and unaffordable (social) housing, talking about their own experiences of falling into rent arrears when making the transition from benefits to full time employment. It was as a result of these frank discussions that the concept of 'Closing the Gap' came into being.
What has been achieved so far?
After conducting a couple of case study interviews in order to better understand the issue at hand, and having several meetings with Drive Forward key staff members, Ambassadors as well as external professionals working with social services, we decided on how to structure the fund and agreed on concrete eligibility criteria and procedures on how it would operate.
Luckily, the timing coincided with the GlobalGiving Bonus Rewards Day on June 15. This meant, that as a 'Superstar' organisation on globalgiving.co.uk we were given the opportunity to match-fund donations made on that day by up to 50%.
At this point we would like to thank you, our lovely supporters, for your commitment to our cause and the trust you put into Drive Forward. Thanks to you we managed to raise a total of £1.260 between June 14 and June 21 including the match-funds provided through GlobalGiving.
With our project goal set at £10.000 we still have a long way to go before the scheme becomes fully operational. We have so far been able to make a number of small grants and have also created new links to other organisations supporting people going through periods of financial hardship. These new as well as existing partnerships have enabled us to provide young people with clothing suitable for their particular workplace, or food packages covering their usual weekly grocery shop, we covered their travel to and from work, or sponsored a trip to the hair dressers.
Next steps
Drive Forward team and Ambassadors are committed to promoting the project, collecting further evidence, and raising awareness about care leavers' often precarious situation when it comes to the challenges of transitioning into adulthood and sustainable employment. With policy makers recently having made considerable commitments to improving care leavers' prospects, we are confident that our work will have a lasting impact in the longer-term.
GlobalGiving Time-Release Bonus Day
We are currently planning our campaign for the next GobalGiving Bonus Day on September 21st, which will offer up to 30% match-funding on donations made on the day. This time, the whole of the Drive Forward team will be involved in an exciting experiment, showcasing some of the daily struggles of so many young people in our beautiful city.
You can find out what it is that we will be doing by following our social media channels on facebook and twitter, and signing up to our monthly newsletter. Until then, have a look at some of the case studies on our website.