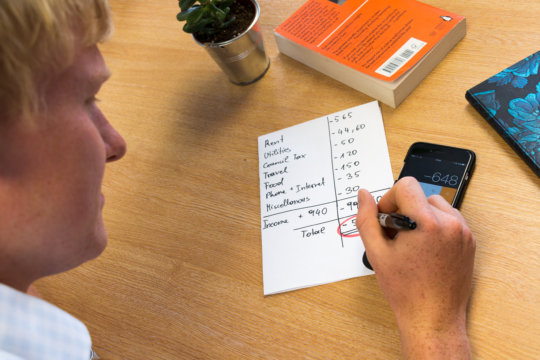 It's been a busy three months at Drive Forward, with 44 young care leavers moving one step closer to the career of their choice. They successfully secured internships and work placements with our corporate partners (Hill+Knowlton, J. Walter Thompson, and Squire Patton Boggs), allowing them to gain insights into the workings of the PR and media industry, the world of corporate law and much more. 25 of them transitioned into full-time and part-time employment, finding jobs across a variety of sectors, from hospitality and administration to construction, retail and law.
Moving into a new job can be a very stressful experience for a young person, especially when they don't have access to the support and safety net of a caring family. This is why our employment consultants don't only provide expert careers advice, but also offer a listening ear and a helping hand when times are tough. Whilst they are able to professionally guide young care leavers through the bureaucracy of employment, housing and entitlements, it is you, our loyal supporters, who provide much needed support when it comes to overcoming financial hardships.
Over the past couple of weeks, your commitment has helped four young people kickstart their career, enabling them to travel to work across London ensuring they made a positive impression. The fund has also made sure that these young people were able to have sufficient phone credit to stay in contact throughout the process.
Thank you for believing in young people and your ongoing support!
Merry is 20 years old and has been NEET for over a year, meaning not in employment, education or training. When she first came to us, she did not have any qualifications, and her only work experience was 7 months working as a retail volunteer at Oxfam. "I want to work in administration", Merry told us last year. Motivated and eager to learn, she participated in a number of training sessions, which boosted her confidence and interview skills. She attended assessment and industry insight days with our corporate partners, practicing her self-presentation and communication skills.
Merry's determination and drive paid off when she applied for a work experience opportunity with our corporate partner American Express in their office in Brighton. Merry was very excited, but her financial situation was worrying, "I've been unemployed for so long and I don't have any savings." We are lucky that the corporate partner involved have the understanding about the socialissues facing our young people that they offered Merry the money to pay for her daily commute from London to Brighton. Merry had also just moved into new accommodation, which had been a stressful as well as financially draining experience. In order to save money she had not topped up her phone for weeks. In order to do the work placement Merry needed to be contactable by her employer, especially given her long daily journey.
It's a small drop in the ocean, but with just £20 towards her phone bill, you have helped Merry to successfully complete her work placement. "I had to call AMEX a couple of times to let them know that my train was running late. They also contacted me one day to tell me that a meeting was postponed. Plus, it was just great being able to check my work emails on the train."
Emil completed a work trial with Premier Inn which led on to a fulltime position at one of their hotels in the city. Whilst his new job started on the 6th of May, he didn't receive his first paycheck until the 26th of May. Whilst his rent and bills are covered, Emil struggled with his travel costs of £10.60 per week. He had been using his savings to cover his daily commute during the 2 weeks work trial, but it wasn't enough to see him through the first three weeks of the new job.
Closing the Gap provided Emil with the necessary funds to get to work and also topped up his allowance for living expenses for that period of time. After all, who wants to go to work hungry?
Chris aspires to a career in administration and IT. Over the past months, he has been keen to build his professional network and learn about the various opportunities the London job market has to offer. He attended a number of employability skills training sessions, improving his interview and self-presentation skills. Consequently, he secured a fulltime position as a receptionist with a travel agency, which boosted his motivation and enthusiasm to work even harder for his goals. When he started employment, his benefits stopped and he struggled to afford his housing, living expenses and travel. To facilitate Chris's transition into sustainable employment, the Closing the Gap fund provided him with travel to and from work over the first four weeks of his new job.
Anna has come a long way since she first walked through our doors in 2015. At the time, she was just starting to recover from a severe mental health breakdown, which had impeded her from completing her A-levels. Anna had a hard time adapting to a life that didn't go to her perceived plan and this left her with doubts and fears over her future, "I was very scared… just scared of life in general." She had missed a year in school, was mentally still unstable and had recently moved house. In order to move on, she needed a new plan, which her employment consultant Felix was eager to support her with.
Anna completed our employability skills training, met many different professionals from various industries and learned about different roles and opportunities in a variety of sectors. The support she experienced from the people around her – her peers, our team, the volunteers – added to building her self-belief and she secured a work placement with our partners at Premier Inn.
Having found her motivation and will to move forward again, Anna applied for two highly prestigious apprenticeships with Accenture and the DCMS (Department for Media and Sports). She was successful and both companies offered her the apprenticeship.
It was a hard decision for Anna to choose which she wanted to pursue and she was eager to factor in every aspect of her future position, including her financial stability. She had to think about the time it would take to complete an apprenticeship, her monthly income and expenditures including rent, bills, food, as well as transport and leisure. Eventually, she decided to pursue the apprenticeship with the DCMS, as this allows her to stay in her accommodation and still cover her monthly expenses.
To kickstart Anna's career within the Civil Service, the Closing the Gap fund has provided her with a set of smart clothes and shoes. First impressions do count after all!
100% match-funding from globalgiving.org
Closing the Gap has been awarded a Community grant from GlobalGiving! This will allow us to support even more young care leavers to overcome financial hardships when moving into training and employment. How it works: If we raise £10.000 for the Closing the Gap fund until May 2018, globalgiving.org will release another £10.000 to facilitate young care leavers transition into sustainable employment and independence.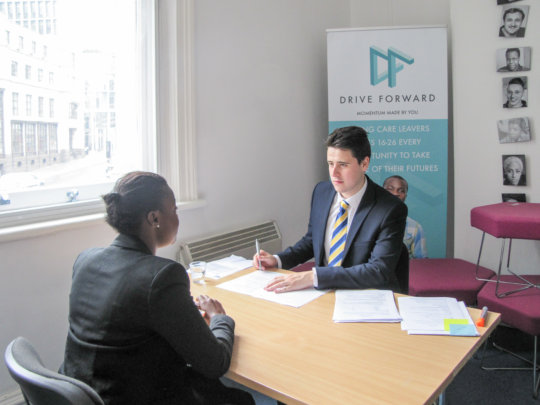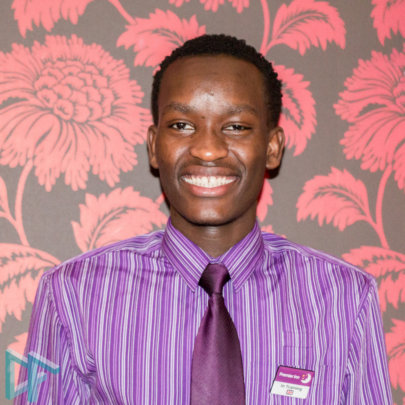 Links: