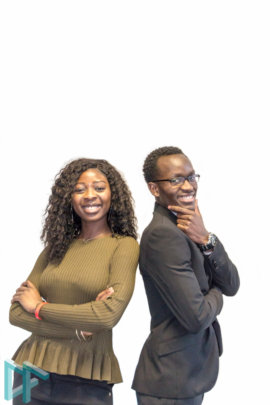 Since the beginning of this year, more than 30 of the young care leavers working with us have successfully moved into sustainable employment. Another 26 of them have taken the first steps towards the career of their choice and improving their skills through internships and work placements.
Starting on a new job, or going into any kind of work environment for the first time, is undoubtedly challenging for all of us, but especially for a young person. They have to adapt to new surroundings, interact and get along with new colleagues and managers, and get used to a new routine. In this respect, being a care leaver only adds additional barriers, including a lack of financial security when moving into employment.
It's thanks to you and your generosity, that young care leavers like Clara and Lynette are able to embark on exciting careers, without having to worry about where their next meal will come from.
Thank you, for believing in them and supporting their potential!
Clara, 24
Struggling with her mental health, Clara has been claiming benefits ever since she turned 18. One day, her social worker introduced her to Sam, one of our Employment Consultants. Sam works in our Hub in Enfield once a week, collaborating with the local JobCentre and Leaving Care Team. This way, young care leavers have easier access to 1-2-1 support and the opportunity to get to know our organisation before coming down to our central London offices.
Clara and Sam got straight to work and after some individual sessions, networking events and a successful work placement with one of our corporate partners led to Clara securing a job as an administrator.
Clara soon had to realise that the support she was getting through ESA was not enough to pay for her daily travel expenses to and from work. When payments suddenly stopped completely before she had received her first pay cheque, she couldn't afford her food anymore.
The Closing the Gap fund enabled us to support Clara with £131 to pay for food and travel to bridge the gap between her starting work, signing off benefits, and receiving her first pay cheque.
Lynette, 22
When Lynette first came to us in January, she was in receipt of ESA. Her claim, however, wasn't renewed, meaning that she had to sign up for JSA (Job Seekers Allowance). Having participated in several of our events including Assessment Days with Premier Inn and Aim Higher Days with JWT, Lynette didn't want to just sit and wait anymore. She wanted to get out there and start a career.
When she had secured work experience with one of our corporate partners, the JobCentre advised her to apply for Income Support, because she wouldn't be eligible for JSA whilst working. With her ESA having stopped, Lynette didn't have any financial means to support herself until her claim would go through. In the meantime, we made use of the Closing the Gap fund so that she could afford her food and essentials. Anticipating her soon to start work experience, we also provided her with a set of smart clothes and shoes, so that she could make a great impression on her first day.
When Lynette learned that her application for Income Support was refused, she was at the same time desperate and furious. "I was told that I wasn't eligible for JSA because of the 2 weeks work experience I wanted to do – it's work after all. Now they're telling me that I can't claim Income Support because 2 weeks is not long enough to work to claim it. What am I supposed to do?"
Examples like this demonstrate, how the current social security system is ill-equipped to adequately cater to the specific needs of young care experienced people. Instead of encouraging them to move into training and employment, it often creates additional barriers, hindering them to becoming truly independent.
Committed to driving change
As mentioned in our last reports; our Ambassadors have been collecting case studies and raising awareness about how current social policy is affecting care leavers' lives.
After several meetings with policy makers and MPs, the group presented their case in the House of Lords last December. Tying in with the discussion of the Homelessness Reduction Bill, they then joined forces with the Drive Forward team and produced a policy brief, which was then sent to MPs and decision makers. You can find some more details on our Ambassadors and the work they do on our website.
Thank you to globalgiving.org
Closing the Gap has been awarded a Community grant from GlobalGiving! This will allow us to support even more young care leavers to overcome financial hardships when moving into training and employment. It also means that the next £10,000 donated to the project will be matched 100%, as long as that we raise the same amount over the next 12 months!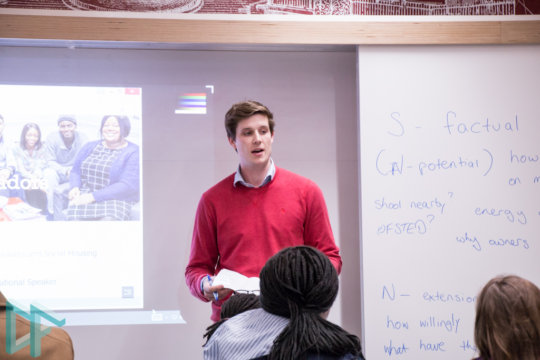 Links: