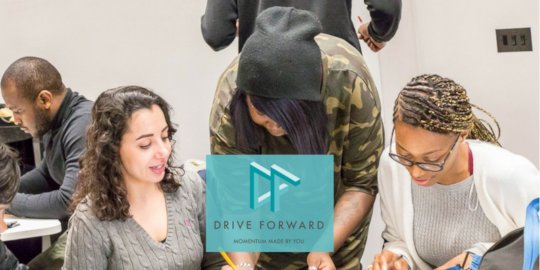 Reality check: We can close the gap today, but there will be another one tomorrow.
Since the beginning of the year, your contributions to the Closing the Gap fund have enabled nine young people with a background in care to take the next step in their careers.
We have disbursed over £1,500 to help them make a professional impression at job interviews, paying for smart outfits and shoes, as well as taken the burden of worrying about travel fares across the city off their shoulders. Thanks to you, these young people could fully focus on their work and making the most of new experiences, instead of constantly thinking about whether to buy food or pay for their travel to work the next day.
There're many fantastic success stories to be told, and we're proud of each young person you've read about in previous reports. Anna, the talented young woman who despite of having started a prestigious apprenticeship with a top consulting firm, was at risk of becoming homeless just before Christmas 2016. You helped her overcome this challenge and enabled her to follow her passion. Your generosity also allowed Rachael to make the transition from low-paid insecure work into fulltime employment, thereby following her dream of working in Education, Social and Youth Work. You may remember Sephora, who is committed to building a better life for herself and her daughter. Closing the Gap enabled her to budget ahead, easing her coming off benefits and starting fulltime work at the Children's Commissioner's Office.
But not every story has a happy ending and we must face up to the reality that most of the young people working with us have gone through some pretty rough patches in their lives. They carry the emotional, psychological and often physical scars of prior experiences with them and have to learn to cope with the impact they have on their lives. We have no doubt that given the right support and opportunities, it is possible for every one of them to create a better future for themselves. We see it happening every single day!
Today, we want you to keep this reality in mind and remember that we've all failed more than once in life.
Karin's story
Karin is 18, a care leaver, claiming Job Seekers Allowance since she left care. She has recently moved into semi-independent accommodation, but is still in close contact with her immediate family, which is also dependent on statutory benefits.
Karin's education was very disrupted, and consequently the only formal qualification she has is Level 1 Horse Care. She was initially reluctant to engage with Drive Forward in late 2017 and only responded to support with identifying opportunities in an equestrian environment.
Such opportunities turned out to be few and far between in the Greater London Area, so eventually Karin gave up this idea and decided that she wanted to work in the care sector. She felt this would capitalise on her many teenage years of unpaid experience caring for her mother's extensive health requirements.
As her Employment Consultant, Felix acknowledged her decision, but encouraged her to maintain long term aspirations by enrolling for literacy and numeracy courses in the evenings. Karin agreed, and Felix identified a local opportunity with a company providing community homecare for vulnerable people.
After applying Karin was interviewed, and she was then delighted to be offered a role, which she accepted. However, in order to start her new job, she needed a DBS check (Disclosure and Barring Service check) and a pair of new work shoes. Karin had no money in her account to afford either of those, but luckily Felix was able to offer her support through the Closing the Gap Fund, which enabled her to buy some new shoes and pay for the DBS check.
Although she enjoyed working with some of her clients, Karin found that working in homecare involved a lot of unpaid traveling time and that some of her clients were too challenging for her to deal with. Within just two weeks, the 18-year-old felt overwhelmed by the realities of the job and quit.
This impulsive decision was made without consulting anyone, not her family, her co-workers, managers or her Employment Consultant. It was a decision made out of fear to fail and a feeling of helplessness.
Unfortunately, this decision had the consequence of invalidating her entitlement to Jobseekers Allowance as she was deemed to have made herself intentionally homeless. The result is that she now has no income to support herself.
Drive Forward remains committed to supporting Karin to maintain her optimism and resilience in the face of these experiences. This will involve advocating that her Job Centre Plus work coach reinstate her entitlement to Job Seekers Allowance, and applying to a local college to gain Maths and English qualifications.
Stories like these happen every day. The decisions we make aren't always rational and it's hard to consider every possible consequence, especially at a young age. Most young people will fall down once in a while, and we will help them get back up, again and again. Just like you do with your own children, or any family member. Thank you, for being the helping hand that reaches out to care leavers, again and again!
Of course, we have a success story for you too
Remember Marry, the aspirational young woman who you helped to successfully complete a work placement with our corporate partners at American Express in Brighton last summer? Here's what she was hoping to gain from the experience:
"I am very much hoping to gain more self-confidence... doing tasks outside of my comfort zone… to gain transferable skills which will enable me to become more flexible in the working world as I will be able to adapt to different jobs with the skills that I will learn from the work placement. Finally, I'd like to be able to expand my circle of connections and networks."
We're excited and happy to let you know that Marry gained much more than a boost in self-confidence from this experience and was offered a fulltime position at Amex in 2018! This will enable her to improve on what she had learned at her placement, gain new skills and increase her professional network. To successfully kick off this new chapter in her life, Closing the Gap has supported her with her a one-month train pass to cover her travel from London to Brighton until her first paycheque.
Happy ending, tick!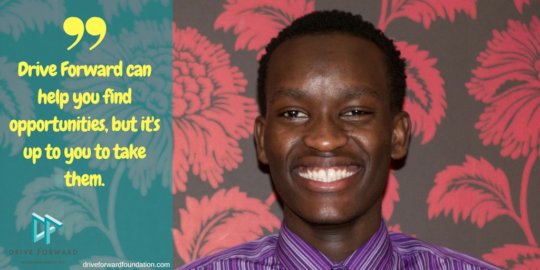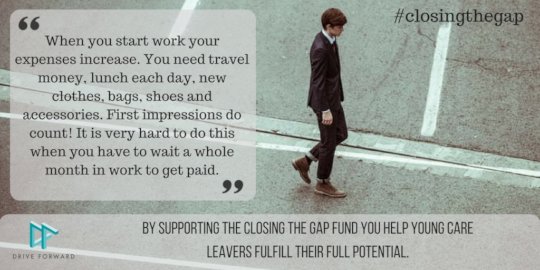 Links: