It has been a truly terrible year for everyone but for none more so than the children of Kolkata's slums and shanties.
When lockdown began in India in March, schools were closed and so were the after-school classes that Tiljala SHED runs in our community centres. The children stayed at home in their makeshift shelters, forgotten by the outside world and our staff unable to reach them. The children's parents -most of them daily labourers living hand-to-mouth as rickshaw drivers, factory workers, beggars, rag pickers, maidservants – found that they couldn't earn enough to feed the children. So we started distributing food parcels – reaching over 35,000 people in the dark days of lockdown.
Cyclone Amphan swept through West Bengal in April and destroyed many homes. So many children became homeless. But help came from a GlobalGiving grant and from many local donors. Gradually life began to return to normal. Although schools are not yet open, Tiljala SHED has been able to restart the after-school classes. With masks, hand sanitiser and smaller groups we can keep the children educated and protected. For the older, secondary school children we have been able to provide smart phones so that they can access their education online. They have returned to their tuitions, have passed their board exams and are looking forward to going on to further training or higher education.
And then last week disaster struck again: a fire swept through the Topsia Canalside Squatter community leaving 110 families homeless again. As I write, local help is pouring in. Solar lamps, food, sheets, blankets, mosquito nets, tarpaulins have all been donated. Our staff are working flat out to assess the need, source donations and then to distribute them.
Meanwhile many of the children are sleeping every night under tarpaulins whilst they wait for their shelters (their homes) to be rebuilt. It is wonderful to see the community being so well looked after with in kind donations. But it is more important than ever that these children can continue to attend their after-school classes (in our community centre which was, thankfully, spared in the fire). It is your donations that enable us to pay the teachers, to supply school books and stationery, nutritious snacks, to light and clean the community centre. It is your donations that keep the programme running and enable us to keep the children safe and in education. By keeping the children in education, you are protecting them from illiteracy, child labour and early marriage.
Thank you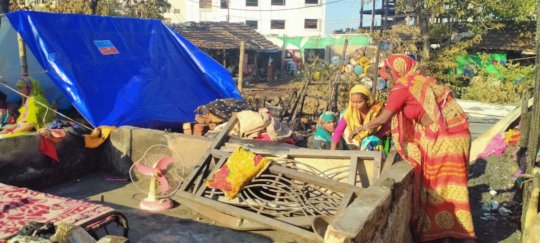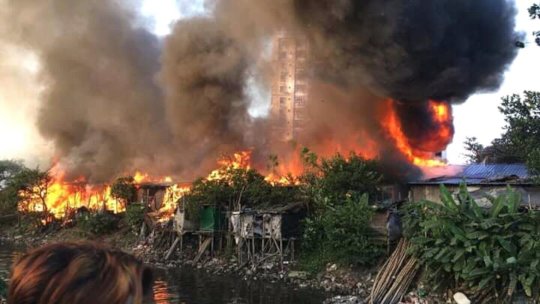 Links: