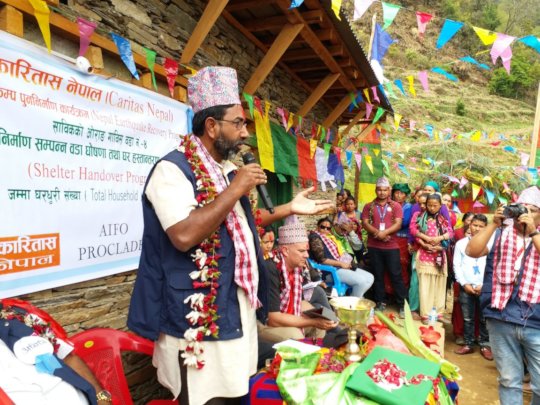 60 permanent houses handed over to Earthquake victims of Nepal By "The Project Vision" (HOPE)
A group of 60 families in Orang VDC of Dolakha district of Nepal, who lost their houses in the 2015 earthquake, got their permanent earthquake-resistant houses this April. All this thanks to the efforts of 'Bengaluru Cares for Nepal', an initiative by The Project Vision. Led by Fr. George Kannanthanam, founder of Project Vision, a group of volunteers under Bengaluru Cares for Nepal mobilised funds to take up relief and rehabilitation work in Nepal.
With the experience of rehabilitation work during several natural disasters, like the tsunami in 2004 and the floods in north Karnataka in 2009, Project Vision floated the idea of creating a platform where interested individuals, organisations and several congregations came together.
Apart from providing 450 temporary houses to the affected families, the volunteers have readied 60 permanent houses that was handed over directly to the beneficiaries on April 11. Each house has been built at a cost of 3 lakh.
Recalling the relief work taken up soon after the earthquake, hundred shelter boxes were provided to residents in a remote village called Tipling, which was cut off due to the earthquake. Each box contained 51 items that were meant for survival of a family that had lost everything due to the disaster. It included two tarpaulins, bucket, clothes, toilet articles, food materials and basic crockery.
As many as 2,750 tarpaulins were given, providing shelter to over 10,000 people. However, with the onset of the monsoon, tarpaulins proved to be of limited use. Hence, the volunteers built temporary homes for 450 families.
Residents of Budaneelkanta, a village on the outskirts of Kathmandu which was deserted, was the first to get the tin roof houses.
SCHOOL FOR EARTH QUAKE VICTIMS BY BANGALORE CARES FOR NEPAL an initiative of The Project Vision
More than 300 students whose education looked very bleak after the April 25th earthquake in Nepal found their four new class rooms. A library and lab block were also provided.
Mr. T P Sharma, Mayor of Namobudha Municipality and Fr George Kannanthanam, Director of The Project Vision who coordinated the Bangalore Cares for Nepal inaugurated the school along with Fr Antony Sebastian from ECHO and Mr Jose from AIFO.
Jal Kalyan Vidyalay is in Madhurapatti village of Kavre District, about 50 kilometres from Kathmandu, the capital of Nepal. It is a secondary and high school with 300 students from the neighbourhood. The school building completely collapsed in the earthquake and the classes were being conducted in temporary classrooms.
Higher education for students
Most students in the affected area were not able to continue their education after 12th standard. Thirteen such students were identified and admitted to a hotel management school in Bengaluru. This is a collaborative effort between The Project Vision, ECHO and Shanthi (Kathmandu). One girl student is doing a nursing course with the Holy Cross Sisters.
"The whole batch has now completed their studies. They were placed in five-star hotels for their three months of practical experience. Most of them are already selected for work in different hotels. They will be able to support their families economically and help them get over the earthquake. More than two dozen students have come to India for studies so far.
Free Eye Camp
An eye screening camp was conducted during February 28, 2018 for the Kengeri village at Kalikamba Temple by Swabhimana Mahila Trust. The elected representative of the area (MLA) and the chairperson along with coordinator of The Project Vision conducted an eye screening camp for the economically weaker sections. Nearly 400 people participated in the camp and 42 people were identified and underwent cataract operation at Dr. M.C. Modi Charitable Eye Hospital. 180 spectacles to people who required lenses for vision correction were distributed free of cost.
A WORD OF GRATITUDE
We are highly encouraged to work on this mission with the funds that you've donated. Thanks for your generosity.
The Project Vision Team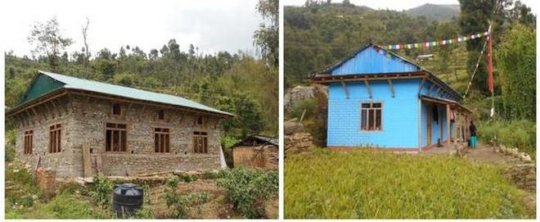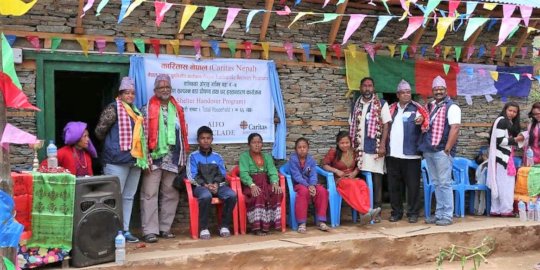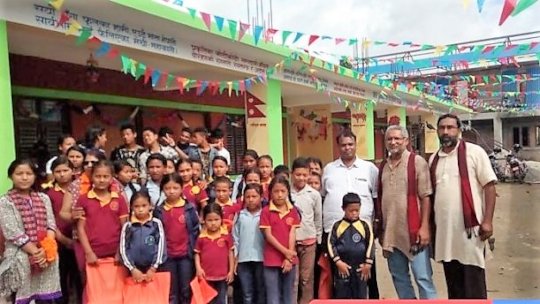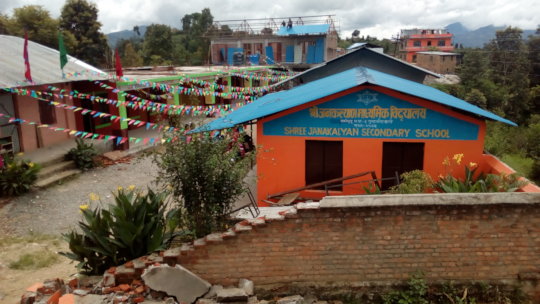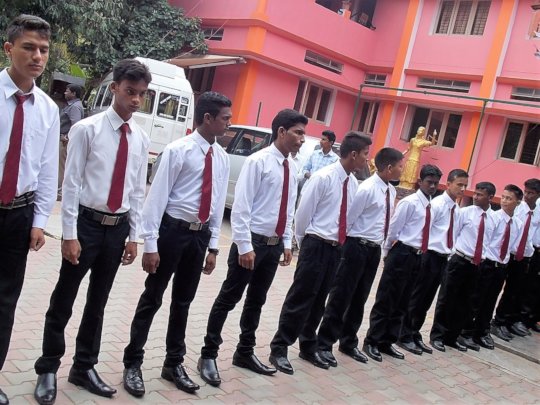 Links: