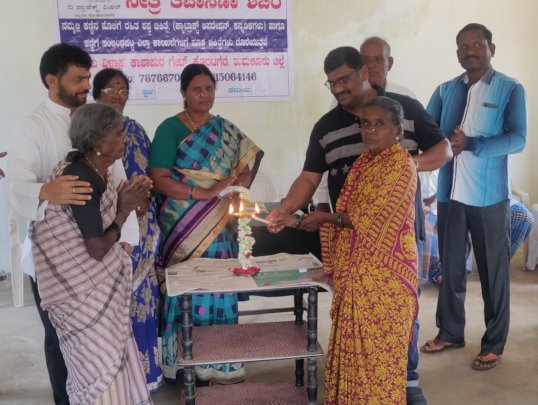 In a developing country like India, the ophthalmologist-patient ratio is at a dismal 1:10,000. Add to this, 70 % of the population in India continues to live in rural areas and 70% of the eye care professionals live in urban areas; thus eye care delivery to the doorstep of the rural areas remains a challenge to the medical fraternity. Mobile eye screening camp, therefore, holds great potential to improve the access, and affordability in eye care for patients, it can reduce the need for travel and provide the access to a eye checkup at their doorstep.
Comprehensive eye examination in rural areas, where the patients undergo screening and the surgery is completely free of cost for the patient at the partnering hospital at Tumkur. Free surgery, post operative care, boarding and spectacles for cases that require surgery are provided. The spectacles are also given at the base camp (Rural Campus of The Project Vision).
Taking eye care services to the doorstep of the underprivileged in rural Karnataka, a tempo traveller ambulance with all the eye screening facilities visits the rural areas where patients are screened thoroughly by a optometrist for various eye disorders, including cataract, diabetic retinopathy and glaucoma. A glass-dispensing unit ensures that those in need of spectacles are provided one at the campsite at a very nominal cost. Based on their diagnosis, the patients are brought to Tumkur for further treatment, which is provided free of cost.
The Rural Eye care Camp was inaugurated on the 18th of October 2019 at Arasapura. Mrs.Hanumakka, panchayath president, inaugurated the camp. Other members of the panchayath along with the Assistant Director Fr Mario of The Project vision, National coordinator Sibu George and staff took part.
Since the inauguration, totally 21 villages have been covered in 4 grama panchayath, around 1500 persons have been screened and 45 patience have undergone cataract operation. About 150 spectacles have been distributed at a nominal cost.
The Partnering hospital is Netradeep Eye Hospital, conducting free operation under Globe Eye foundation. Dr latha and Dr Reddy conduct this operation.
Monday, Tuesday and Wednesday the camps are conducted at the villages and patient posted for operation is taken to the hospital and operated along with admission and follow-up treatment on the following day i.e. Thursday and Friday. Saturday the eye screening is done at the campus for the people who missed out the camp visit at their village.
This has become the routine schedule of the Rural Campus activity.
Your valuable contribution has helped us in maintaining such activities.
"LET EVERYONE SEE"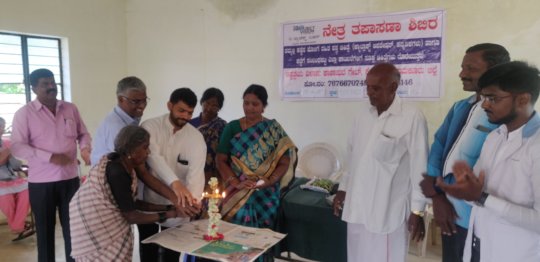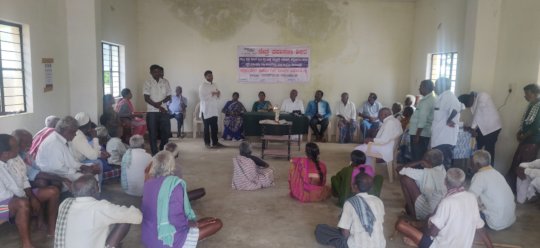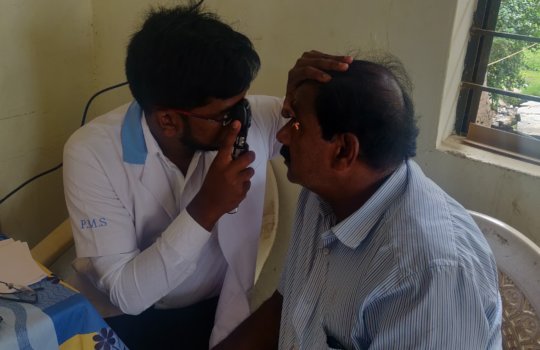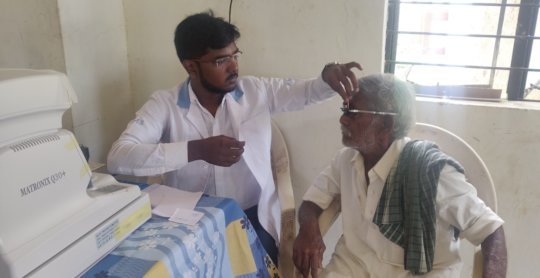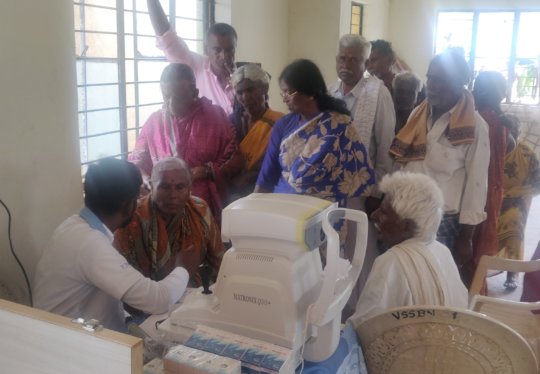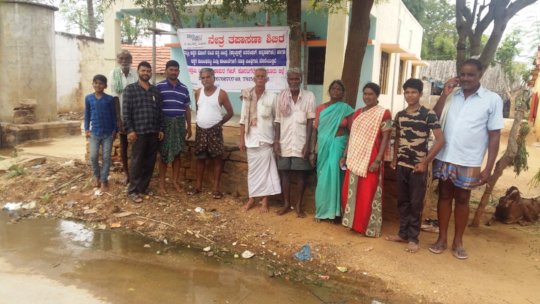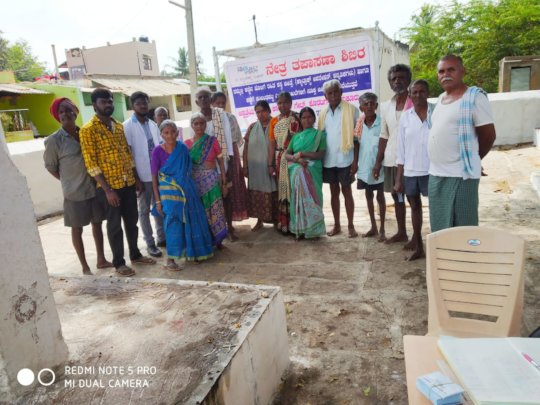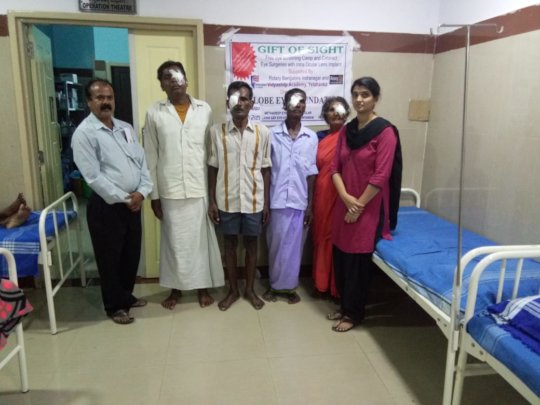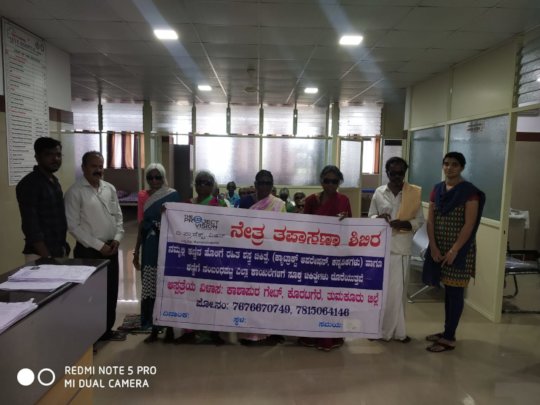 Links: