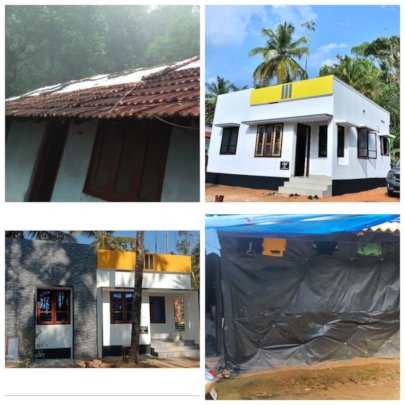 1. Siddique aged 30 years from Kaniyambetta village, Wayanad district, Kerala lives with his wife and two children. Right from his childhood, he was a handicapped person. His left leg and right hand were weak due to Polio. His parents took medical help but were in vain. His right hand started to become stiff and he found it difficult to bend it like others. His left leg was so lean and weak that as he grew he had to limp while walking. Doctors said that this was because of polio, which had affected his left leg.
In 2007 he had an accident and injured his left hand too. Now he isn't able to straighten his hand or bend it like others. He has been granted a disability certificate of 50% for his leg from the authorities. But now he is unable to do any hard work, has no job, and is unable to meet his daily expense to live.
During the 2018 Kerala flood, his small house was destroyed and he had to move into a plastic shed, which was very fragile. He was not even covered in the Panchayat list for a housing rebuild program due to some issues in the ration card. The ward member referred this person and we visited his place to analyze the situation on the ground reality. It was pathetic to see him live like that and he was a BBA graduate and was making a small earning through his Computer skills and Photocopying print to his neighborhood.
The request of the house came to The Project Vision for which we asked help from many agencies. Muthoot M George Foundation came forward to support financially. Under the supervision of project vision, we laid the foundation during the Christmas month and completed the house by February to be handed over to Siddique. The Chairman's son handed over the keys to the beneficiary to see tones of happiness in their eyes. It was a time to rejoice to have provided this shelter to the very deserving person.
2. During the Kerala flood 2018, Lally aged 56 lost her house which was damaged by the landslide and as the walls got damaged, the entire house was tilted to one side. It looked like it might fall at any time.
When the staff of the life mission visited them after the flood for the need assessment, they found that the couple and their three children were not safe to live in a damaged house- immediately were forced to move to a different rented house. They were ordered to move out of this particular land since the Geological Department does not allow a house to be rebuilt at this place due to landslides. Looking at their pitiable condition Thomas a resident of Meppadi, Wayanad district, Kerala, donated 5 cents of land to them at his panchayat. Since the head of the family could not find any work due to flood and all the things in the house had been destroyed by the landslide, as the house had tilted to a dangerous angle, for safety sake, the family had been sleeping out in the tarpaulin shed beside the damaged house. Exposure to weather and lack of food had greatly affected the family, especially the grown-up daughters who never had privacy and safety for their personal needs. Looking at the vulnerability of the daughters. Lally approached the Church Priest for having a house built for them to safeguard their daughters.
As an immediate relief, through the church funds, provisions were provided along with clothes for the children. This initial assistance was of great help to the starving family. Looking at our interventions, the parish priest requested a house for this family which was not covered under the government list.
The Project vision initiated an appeal for this house and was granted support from Muthoot M George Foundation for a house to this family. Likewise, the foundation stone was laid during Christmas and was handed over on the same day as Siddique.This was a big support to the family to tide over the situation. If this relief measure was not undertaken, the plight of the family would have been extremely bad and could have raised news to be answered by all of us.
3. A family completely lost hope and is terminally ill. Sundaran 65 years old, a cancer patient lives with this wife who is also suffering from different ailments. Sundaran has been seeking treatment for cancer for many years. The couple's only son- Sajeevan (35) is a hemophilia patient who can never be cured. Sajeevan will not be able to do any work physically. Every two months he needs a blood transfusion done. The cost of an injection that he needs on a routine is around rupees 3,000 per day and needs 2 or 3 injections a day.
During the floods of 2018, there was a landslide near their house, and the Government Geological Department reported that it's not safe to live there and the land was declared uninhabitable and they were asked to vacate as part of the report.
Although Rs 10 lakh was received through the Life mission project, it cost them Rs 10 lakh to buy 5 cents of land near to the hospital surrounding, facilitating medical reach for their son at the doorstep. Kindhearted people supported to put-up a 500 sq ft foundation, which was completed. The family does not have any kind of financial savings to complete the subsequent work. Sundaran prays that his son gets a safe place to live after their death. In the current situation, the government medical support, rations, and food kits provided by the locals are helping them.
Now it's our turn to support this family and we have agreed to take up this project, still, now we are unable to get any sponsor for this house, mainly due to the pandemic issues and corporates not functioning fully. It's our humble request to the GlobalGiving donors to help us raise funds for this project before the rainy season so that they can stay in a safe and comfortable place. Awaiting all your blessings, prayers, and God's grace to see this family in their new house. It will be our great pleasure to mention this project accomplished in our next quarterly report.
Thanks to all your support and help.
Let us Shelter the homeless.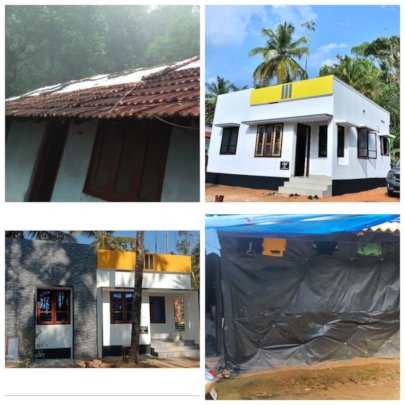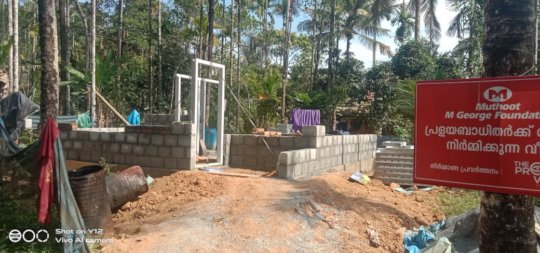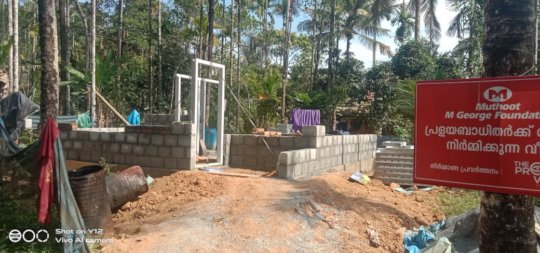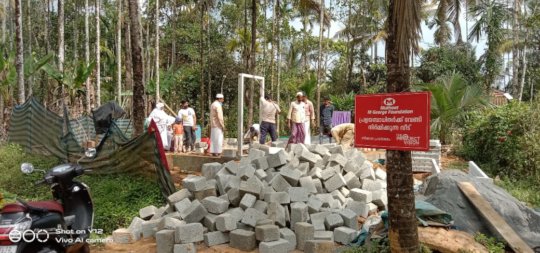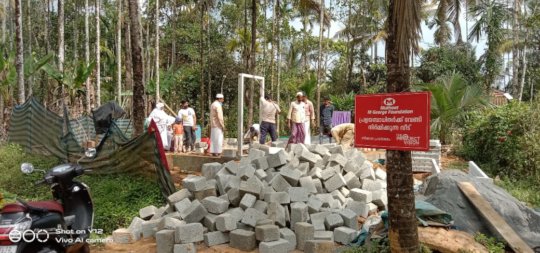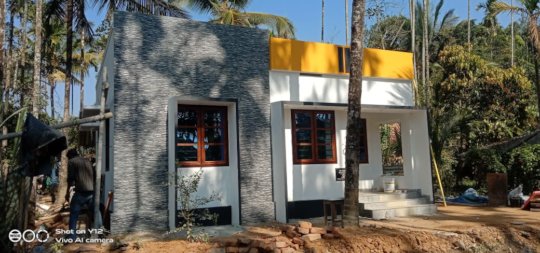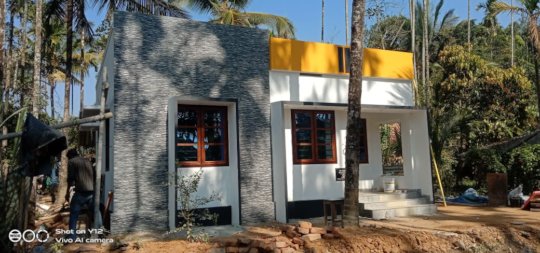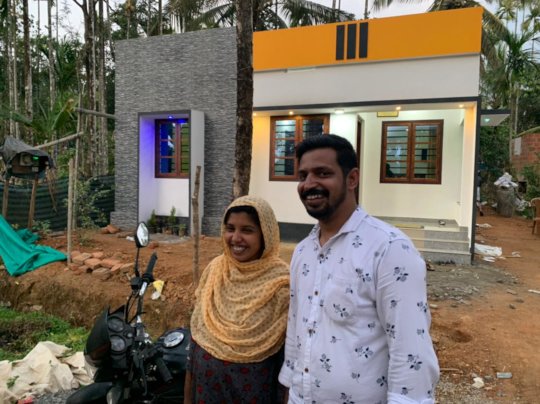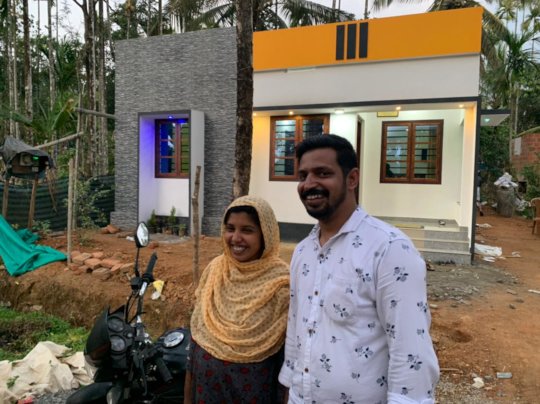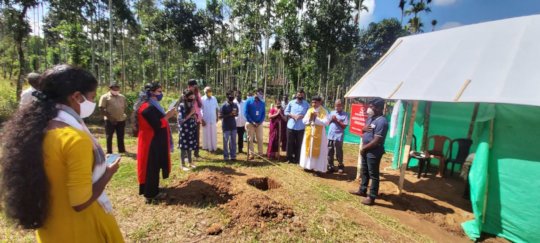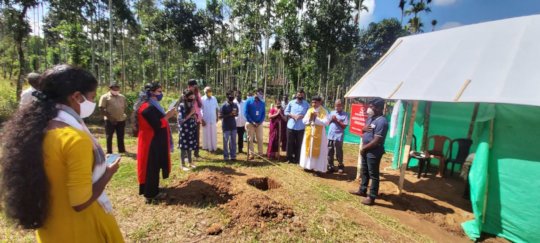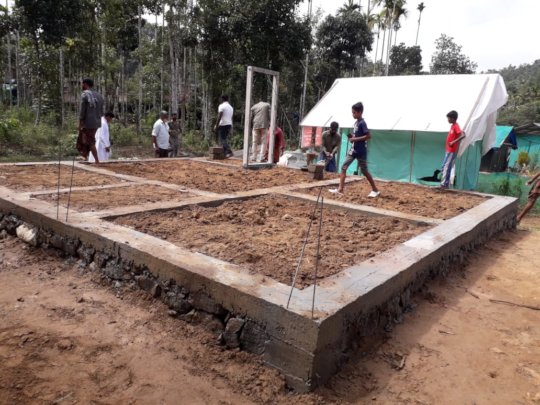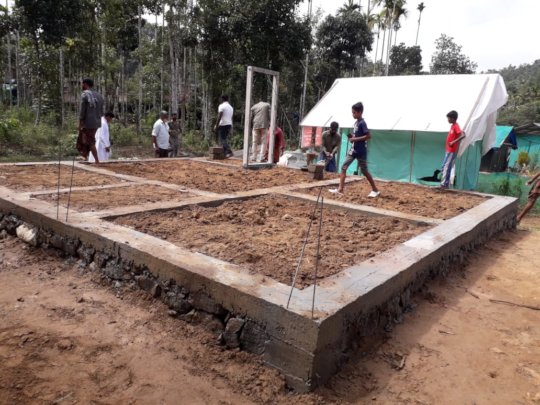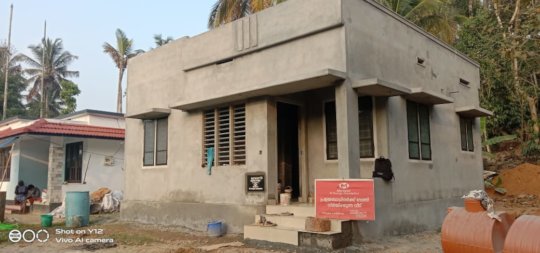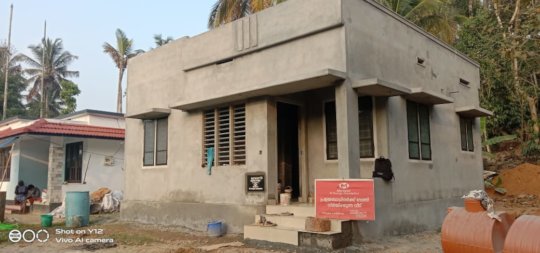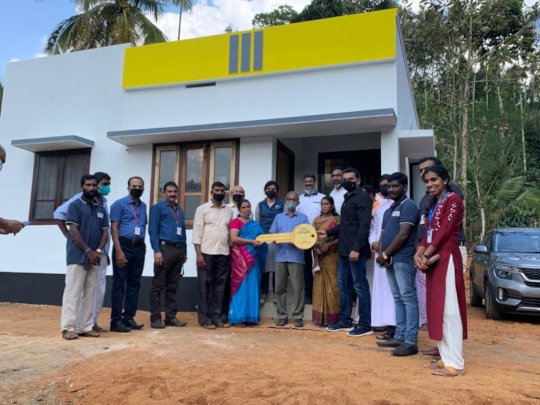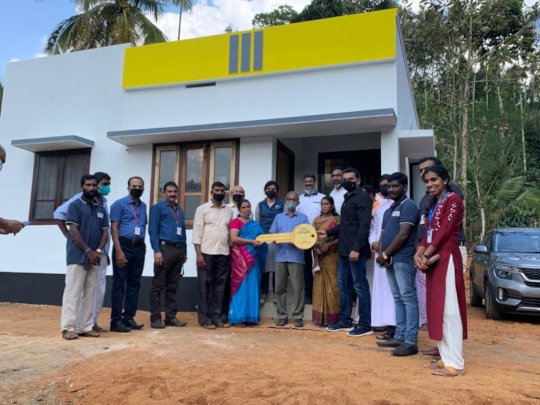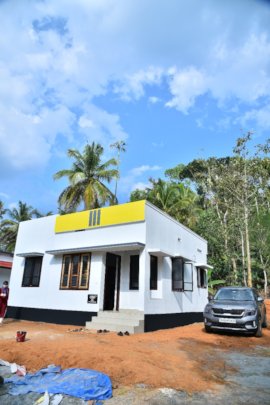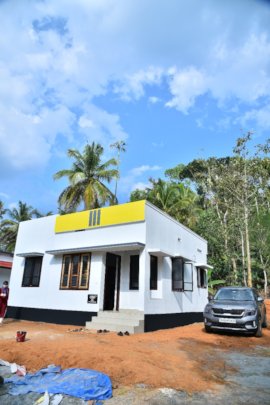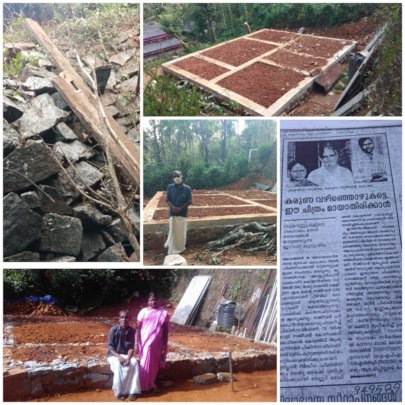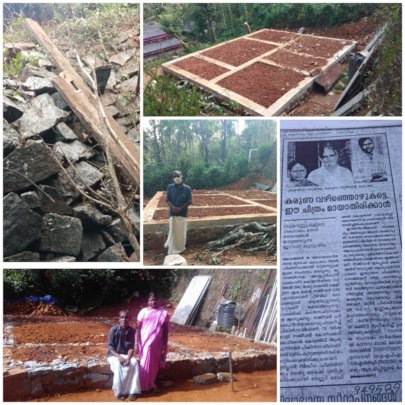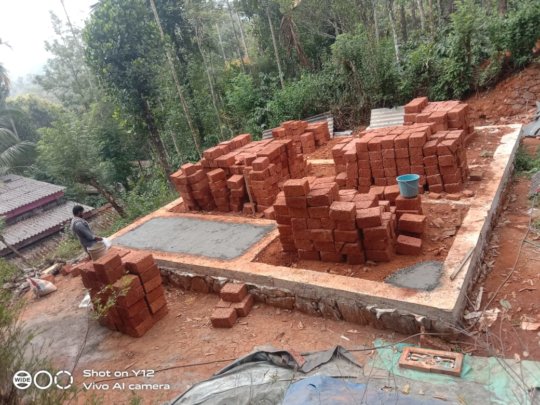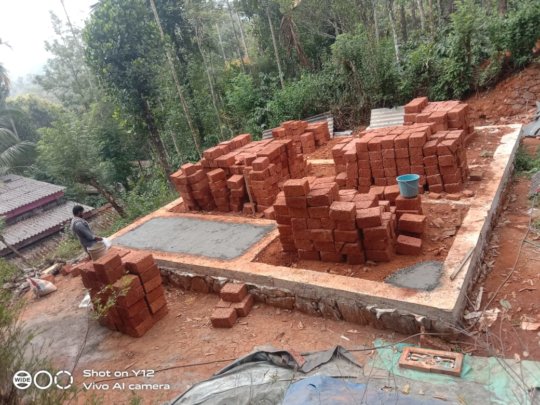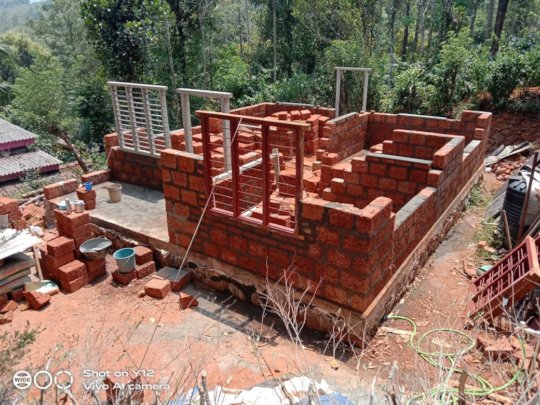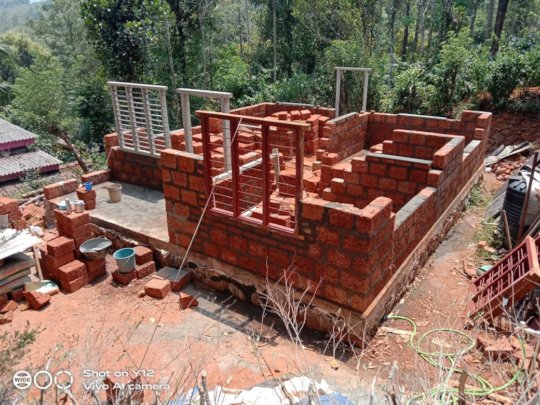 Links: