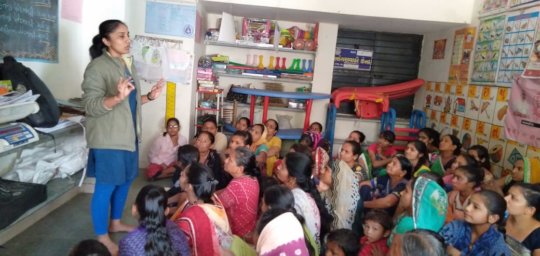 Hello friends,

AWAG is pleased to share the Bimonthly Progress Report with regard to our project BUILD CAPACITIES OF 400 DEPRIVED GIRLS IN GUJARAT.

UPDATE ON ACTIVITIES



Youth Leadership Development:

As part of building capacities of adolescent girls and young women at the community level, AWAG organised Youth Leadership Development Workshops for them at AWAG Kendra, Ahmedabad.



A total of 85 young women showed their active participation. The workshop created awareness about:


Gender abuse and mechanisms to fight this social evil.
Self worth and identity
Recognizing their inner potential
Building their understanding and developing their life-skills to move towards social and economic empowerment.

Through discussions and games, the participants gained insights on the said topics.



THANK YOU FOR YOUR CONTINUED SUPPORT!

For updates on AWAG, please visit us on

http://www.awagindia.org/ and https://www.facebook.com/awagindia/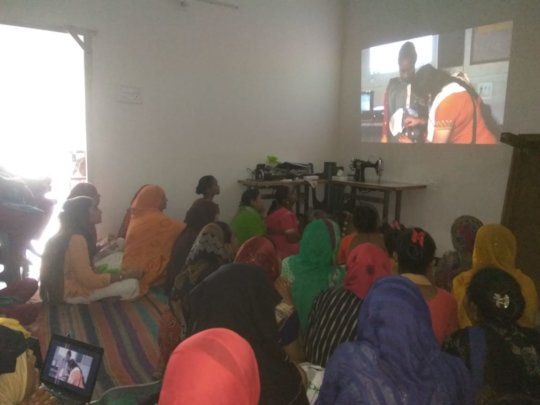 AWAG is pleased to share the work update on AWARENESS OF WOMEN'S MENSTRUAL HEALTH AND SANITATION IN GUJARAT
Awareness raising meetings were held to spread awareness of menstrual hygiene among women.
The issue of women's health is linked to the issue of women atrocities. This is so because there is utter disregard towards women's health and wellbeing. Furthermore, women too have internalized their subordinate status as a result of which they lack self-respect and are known to ignore their own health. Malnutrition, frequent childbirth and high morbidity depict the poor health status of women. In addition to lack of proper medical care due to poor financial conditions and the apathetic attitude of the family, women have to rely on home cures. All these are forms of indirect violence inflicted on women.
Healthcare has been an important activity wherein AWAG constantly emphasizes on women's rights over their bodies and to oppose violence inflicted on them. AWAG has linked the issue of women's atrocities with their health issue. Therefore, the organisation's health activities are linked to atrocities on women wherein all necessary components are woven in.
The content of these meetings focused on ......
Process of menstruation
Problems related to menstruation
Hygienic practices to adopt so as to prevent the occurrence of reproductive ailments
Benefits of using sanitary napkins
Causes and symptoms of Anemia and need to take iron supplements
Overcoming superstitious beliefs that adversely affect women's health and wellbeing
The resultant effects of the interactions and learning derived by the participating women through the meetings has led to women gaining exposure and knowledge about the process of menstruation and slowly and steadily overcoming their superstitious beliefs attached to it.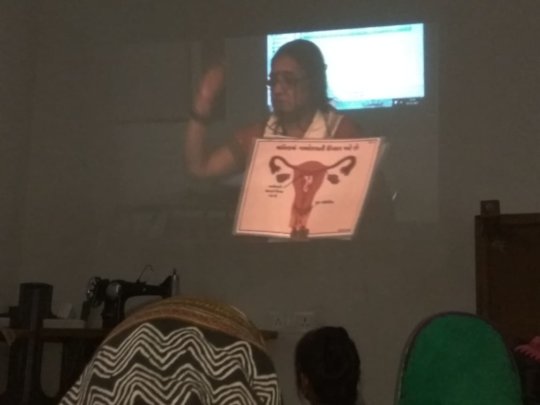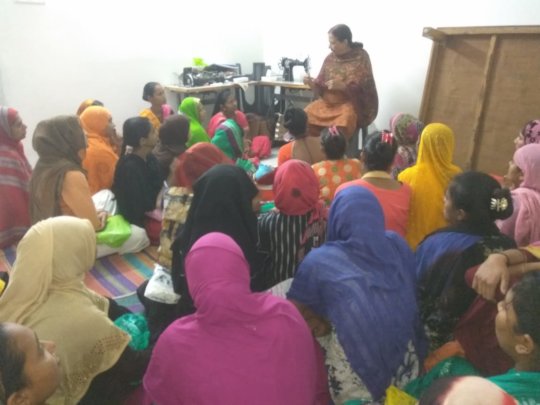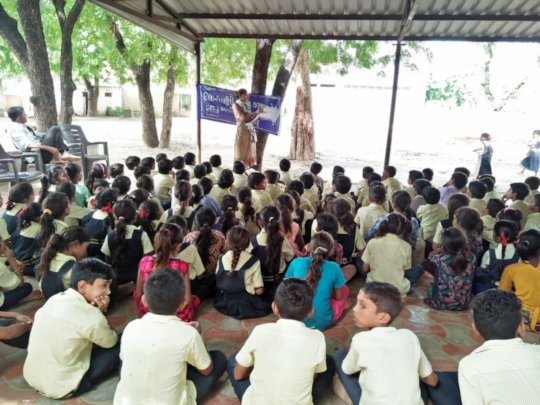 The project aims at mitigating the issue of child sexual abuse by undertaking awareness meetings/gatherings with youth and school children in the work areas of AWAG in Radhanpur, Patan district.
Work Progress
A total of 8 awareness meetings covering 568 students were conducted with youth and school children, the details of which are tabulated below:
Students from Std. 3 to 5 at Primary School, Arjansar=129

Students from Std. 3 to 5 at Primary School, Kolapur=64

Students from Std. 3 to 5 at Primary School, Vijaynagar=69

Students from Std. 3 to 5 at Primary School, Laxmipura=76

Students from Std. 3 to 5 at Primary School, Jwaharnagar=42

Students from Std. 3 to 5 at Primary School, Rameshwar=43

Students from Std. 3 to 5 at Primary School, Shergadh=77

Students from Std. 3 to 5 at Primary School, Juna Sabdalpura=68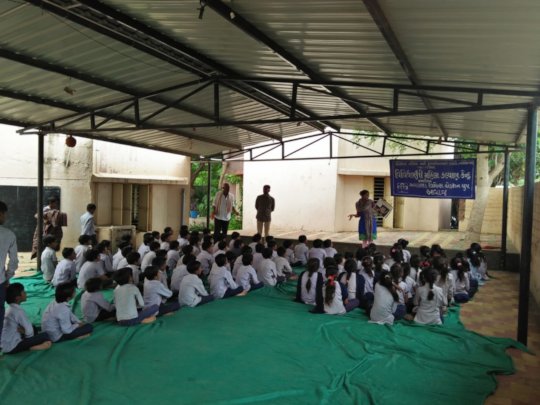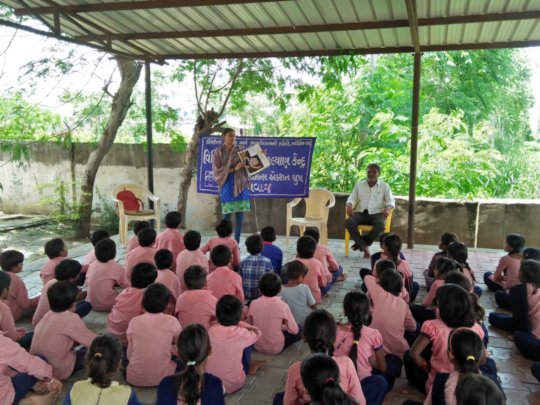 WARNING: Javascript is currently disabled or is not available in your browser. GlobalGiving makes extensive use of Javascript and will not function properly with Javascript disabled.
Please enable Javascript
and refresh this page.