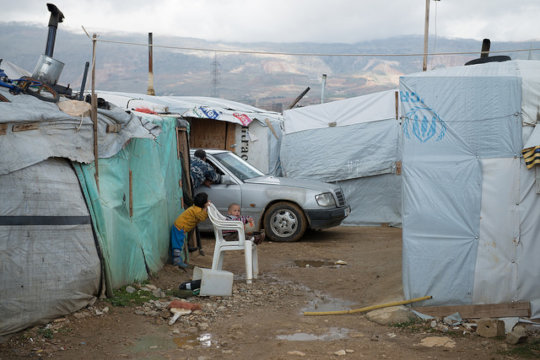 Life for refugees living in Arsal continues to be uncertain. The Lebanon authorities are encouraging refugees to return to Syria despite ongoing conflict and disruption.
The authorities are not allowing UNHCR staff to operate and check for voluntary repatriation.
Documentation has become increasingly difficult to obtain. However, meanwhile refugees in Arsal continue to seek opportunities for training as this provides a focus and a form of investment for the future.
If they have to move back, voluntarily or not, skills gained in the courses in Lebanon will still be of use back home in Syria. These skills are also transferable as they can be used to train others.
Refugees everywhere seek some normality in their lives despite the temporary nature of their existence.
Having a job and being able to move around in the community provides normality. Being dependent on others and unable to work leaves people feeling vulnerable and open to exploitation.
Refugees who have graduated from previous training courses are proud of their accomplishments and working in the community also connects them with others. This increased sense of community raises morale and enables them to handle disappointments and challenges better.
Basel (25 years old) set up a small shop in a tent space in the refugee camps after completing the course in domestic electricity and power storage supply. He built up business to make a profit and now employs two assistants who also completed the training course.
All the skills provided through these courses (from mobile phone and electrical repair to computer skills and tailoring) have a practical application in any situation.
This is a project that invests in the future for so many. Your support is important and we appreciate it!