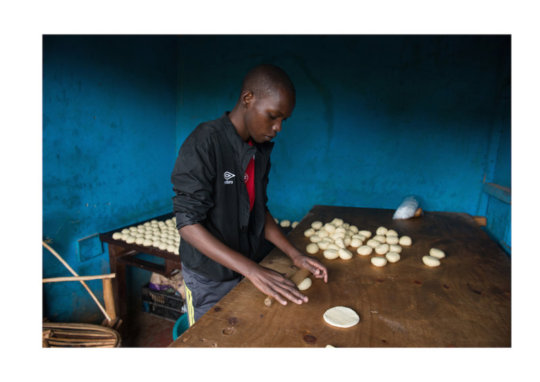 "It makes by heart cry.
When all these events are falling before my eyes.
I ask myself why
Do I have to suffer.
Is it because I'm a refugee?"
-"Cry of the Refugees" by Bizimana Francois
Bizimana Francois, a Rwandan refugee who lives and works in the Dagoretti district of Nairobi, Kenya, loves music. In 2013 his passion won him the United Nations Plural+ International Jury Award (and $1,000) for a song and video he made about his experience. Unfortunately, he couldn't travel to the New York awards ceremony as he has no documentation. Francois also runs a business making mandazi, a local snack, after having received vocational training from the RIJ-funded Refugee Engagement and Empowerment Project. Francois runs the small business with his cousin Otto and even employs two Kenyans to assist with distribution. Francois is a true role model for others, showing the potential of young refugees to overcome obstacles and become positive agents of social change in their communities.
The Refugee Engagement and Empowerment Project, which is implemented locally by Caritas Nairobi, focuses on refugees who are living in the city as opposed to camps. Urban refugees live without the same protections as people living in a refugee camp, which can make life in Nairobi complicated. Despite this, refugees often choose to live in the city if they have special health needs or expect to have better access to services and employment opportunities. Unfortunately, they often find the opposite and are vulnerable to abuse and exploitation.
The goal of the Project is to help refugees re-establish livelihoods through education, vocational skills training, and language training. Recipients receive instruction on planning and organization of micro-enterprises, obtaining micro-credit, and finance management. By focusing on industries such as catering/food preparation, hairdressing, and tailoring, the ultimate goal is to empower refugees to develop small scale businesses, thus contributing to the local economy. In 2015, the programme benefited 60 refugees. And in the long-term, it is estimated to benefit 300 or more people indirectly, through family support, employment, and community development.
RIJ's role is to raise funds globally to implement projects locally. Our mission focuses on improving the health, education, and economic livelihoods of people displaced by conflict around the world. RIJ rebuilds lives by channeling funding to community-led projects, implemented by experienced organizations working in the field. Our philosophy is to support refugees within their same culture or a culture very similar to their own; with the ultimate goal of a safe and dignified return home. Most refugees want to stay near their home region to be near friends and relatives – they do not want to flee far. When refugees are given dignity, independence, and a sense of achievement, they are more likely to integrate and contribute positively to their host communities.
Francois is just one example of how refugees can build a better life for themselves and live independently of support. He is motivated, achieving stable income, and is proud of what he is doing. RIJ has worked with refugees like Francois for over 35 years. Your donation ensures we can continue providing refugees with opportunities to build a better future. Your support is even more powerful when you sign-up for a recurring monthly donation via Global Giving. As little as $25 per month can fund English language training for up to 12 Refugee Engagement and Empowerment Project recipients.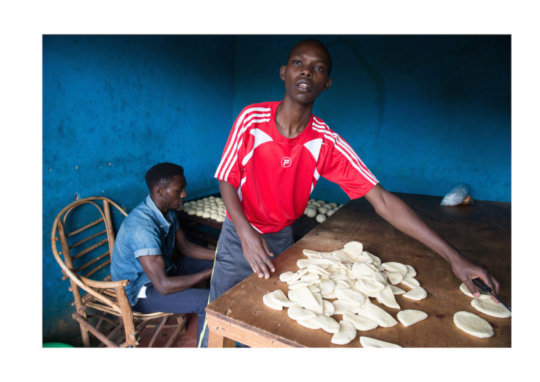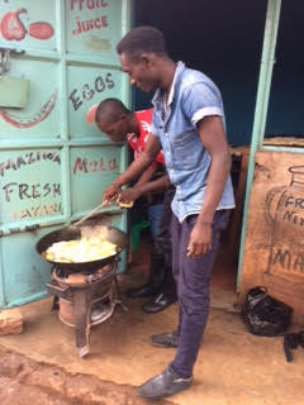 Links: