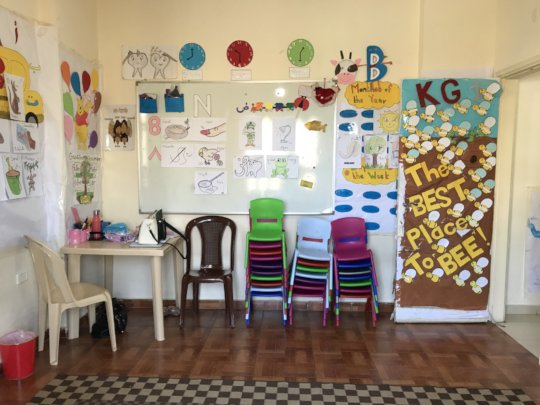 Recent funding to provide tablets for the teachers has allowed them to handle the mix of in-person teaching and online classes more efficiently during the COVID-19 pandemic restrictions.
Some children are still studying online but classes are slowly returning to normal. The tablets will continue to be invaluable as thekindergarten teaching style evolves.
The uncertainty of the situation and the interruption to routine has added to the psycho-social issues of the children, so teachers are concentrating on team activities and art therapy.
Staff training on peace education techniques including trauma recovery through art, dialogue and communication with students and parents, child rights and conflict resolution is being provided to teachers and teaching assistants.
Monthly parent meetings are more important than ever as the economic problems of Lebanon impact the refugee community severely. The meetings provide an opportunity for parents to share their concerns and discuss common problems.
As one parent commented, the school meetings are a good opportunity for them to socialise as well.
Your support to this project is providing more hope for the future of these children. Thank you very much.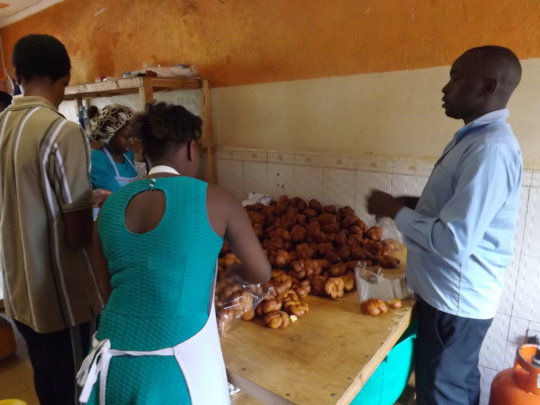 Most of the projects we support continue to be productive.
The DARE Network programme on the Thai-Myanmar border has set up a Moringa production business to provide income generation for their activities. MoringAid prepares Moringa powder from the leaves of the Moringa tree and packages it up for selling. The project has the advantage of not only providing income for the DARE team but also engaging with local farmers – a valuable way to increase understanding between the refugee population and the host population.
Teachers at the Kindergarten in Lebanon continue to mix in-person teaching with online home teaching on a rota system. This has been facilitated by REI funding the provision of tablets for the teachers.
The Karenni Social Development Center classes have been affected by both COVID-19 restrictions and the continuing displacement within Myanmar creating extra challenges. They continue to teach in camp classes and recent funding has enable to re-stock and renew some facilities
We have been able to start a new cycle of Entrepreneurial training for refugees living in Nairobi, Kenya. The new programme started this month, June, and will provide for 50 refugees directly and a further 200 indirectly through family support, employment and trade.
Activities inside Karen state, Myanmar have been suspended due to the unrest there.
Your support is invaluable to ensure we continue to provide opportunities. As one beneficiary said: "the thought that someone from another country is thinking of us, gives us courage."
Thank you.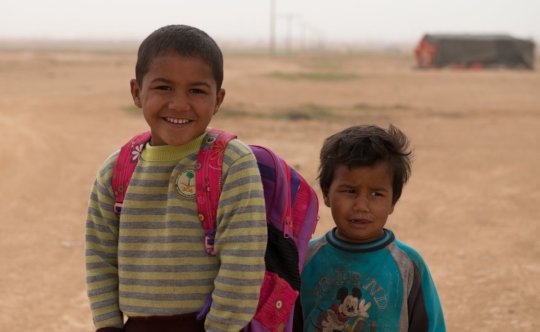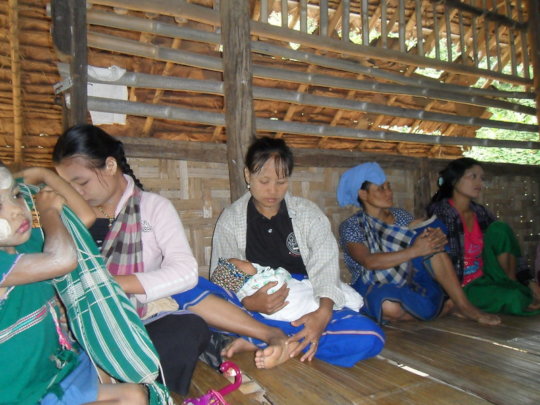 This project is still on hold for the time being.
Unrest in Karen State, Myanmar, continues with over 7,000 villagers fleeing their homes and hiding near the Thailand Border in the last month. It is estimated that 3,000 people have escaped into Thailand but their status cannot be verified. Access to the displaced communities is difficult because of the threat of airstrikes and further aggravated by heavy rain.
Community workers face difficulty reaching the displaced and when they do, their priorities are to provide emergency supplies such as food, water, medical treatment.
Even before the latest displacement the conditions were difficult for new mothers as this quote from a beneficiary reminds us:
"In my home village there was no clinic, no health materials delivered from humanitarian organizations, and no way to get knowledge of health education. There was also no clinic to go to nearby or medications available to take for mother or baby. If something is wrong with our health or if we need to get treatment, we must go to another village that is two-days walk away."
This highlights the important role of the community workers who distribute the Baby kits and conduct the training workshops.
Another mother explains that they are inspired to share their learning with others "I am very happy that I joined the awareness raising session and I can share this information with other women so that it will help other babies. There are still stereotypes in our community, which will need constant health awareness raising to reduce this kind of wrong thinking."
We will resume the Baby kit and Health training once the situation eases.
WARNING: Javascript is currently disabled or is not available in your browser. GlobalGiving makes extensive use of Javascript and will not function properly with Javascript disabled.
Please enable Javascript
and refresh this page.