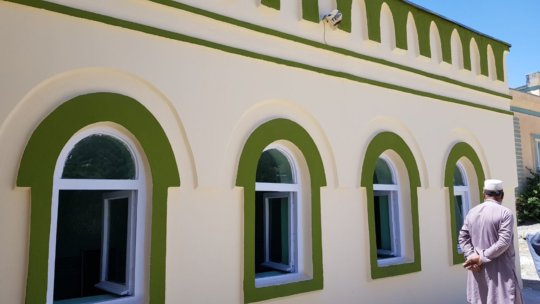 Writing this report has caused me to think about the rhythms of life. I am writing it because our usual report authors here in Michigan are busy writing their college applications. Soon they will head off to a university, having aquired a greater understanding of the world because of their participation in Kids 4 Afghan Kids. They will be replaced by a new generation of student leaders, as has happened every year since K4AK was founded in 1998.
We've also continued our usual fundraising events. Student volunteers have sold cold drinks at Northville Michigan's Victorian festival, and have sold cake pops, along with items made in the village, such as embroidered book marks, at various holiday craft fairs. Students from Northville High School have volunteered to help artists and crafters at several other craft fairs and have then donated their tips to K4AK. For those of you in Michigan, come see us at the Alternative Christmas Fair in Farmington Hills on November 12. All the money raised goes to support the project.
We are also nearing the close of another school year in Afghanistan. As you may know, students in Afghanistan go to school during the Spring, Summer and Fall and take a holiday during the Winter when it is often snowy and too cold for them to walk the several miles to school, especially since many have no shoes or coats. Autumn also means we will soon have yet another generation of graduates who either will go on to find jobs in other cities, or stay in the village to become better farmers, parents and more informed citizens. Several will also go on to college. Unlike some areas of Afghanistan, "our" village has, over the years, come to appreciate education and the value of college, even for girls. The village works together to help college bound students acheive their dreams.
Your donations have helped us educate more than 1200 children this year. We also are pleased that we have nearly met our original goal on GlobalGiving. Thank you! We expect to begin two new GlobalGiving projects soon. One of them will be to fund the operation of the schools again next year. The other project will raise money to repair the four school buildings, and the orphanage, on our original project. These repairs are necesssary because some of the buildings are nearly 20 years old. We are in the process of getting good cost estimates. We will list these projects on GlobalGiving when we have those numbers.
In the meantime, we have purchased paint and plaster for a few of the repairs. We also have begun to purchase warm winter clothing for the orphans to replace outgrown and worn out items. We've bought rugs for the orphanage, which are especially important because the orphans very often sit on the hard, stone floor.
Construction of the hospital is continuing. The second project site, which eventually will house schools, a clinic and an orphanage, like the original site, also is progressing well. We'll even have electricity on this second site! Because the original site is located in southern Afghanistan and the new site is in northern Afghanistan, the local farmers grow different crops. We will facilitate a student exchange, so that agriculture students from one village can learn the farming techniques of the other village. The two villages have also agreed that in the event of a war or natural disaster, they will house and feed the people of the other village, thus allowing them both a measure of security. They would not have known each other but for K4AK, so it is your donations that have made this happen.
We hope you feel proud of what your donations have accomplished. We constantly hear how much the families and children of Afghanistan appreciate the opportunity to attend school. As always, we are an all volunteer organization, so every penny goes to purchase food, clothing and an education for impoverished families in Afghanistan.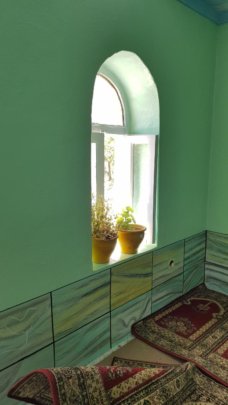 Links: