As we wrapped up the 2017-18 Global Classmates program, our biggest program yet with 1,709 students from 62 high schools from across the U.S. and Japan, we were excited to see that it was also our most successful program with a 95% satisfaction rate! These phenomenal results are due to the outstanding teamwork of our participating teachers and Coordinators, as well as our dedicated supporters of the program. So thank you all so much!
Over the duration of the program, 63,284 comments were shared amongst participants, with one student posting an astounding 361times! Students discussed a wide range of topics such as "favorite food," "festivals and holidays," "people I respect," "if you could be someone for a day," "best present ever," and much more. The students enjoyed sharing and learning from one another, often times finding out that they have a lot more in common than they initially thought.
Even the students who were not very interested in other countries initially, began to enjoy finding out about other cultures. Through engaging with people their own age, they began to feel more connected to their partner country and culture. The students also increased their understanding and awareness of their own culture by sharing things about their daily lives and culture, and answering questions using photos.
94% of students believe they know more about each other's culture, while 88% of students responded that participating in Global Classmates strengthened their desire to learn more about other cultures through study abroad. In addition, 90% of students responded that their desire to continue studying Japanese/English became stronger.
Below are some quotes from participants:
It was fun and interesting to learn about a new culture and also interact with people from halfway across the planet. It was an enriching experience that broadened my horizon. It made me more eager to visit a foreign country and to study abroad in the future.
I learned to better communicate with others without fear. I learned talking with strangers is not as scary as it may seem and that even those across the ocean are very similar to me.
Before participating in this program, I used to think that I want to make American friends so I can improve my English. After participating in a fun exchange, I am happy that my English improved but I am happier about the bond and friendship that I made with them. I realized the importance of this bond. I am so happy to have realized this and am happy with the experience.
Global Classmates was my first opportunity to regularly interact with people who actually live in Japan and it was really interesting to learn about the life and thoughts of normal Japanese high school students. The topics were engaging and allowed for lots of discussion. Even though we never got to meet the students of our partner school in person, by the end of the program it felt like we have been friends for a long time.
We are so happy to hear the positive impact that our Global Classmates program has had on students and are more motivated than ever to bring this experience to more students. As we dive into preparing for the 2018-19 Global Classmates program, we cannot wait to see what kind of fun experiences the students will have. Please stay tuned!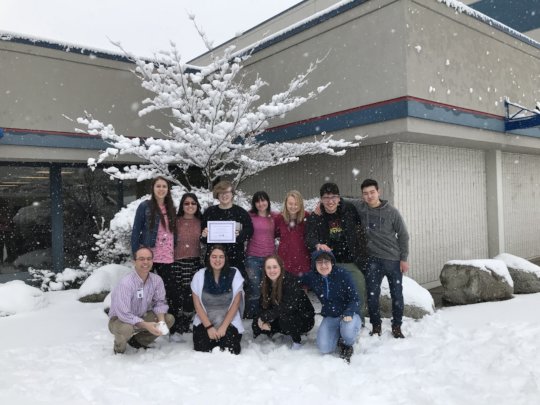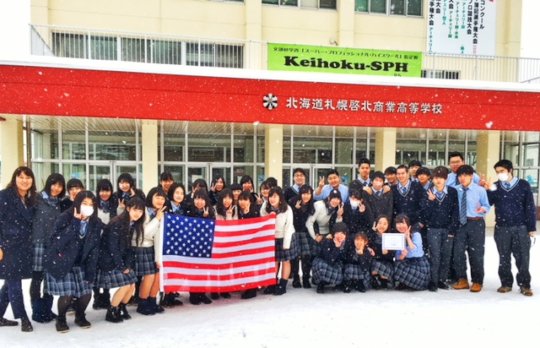 Links: