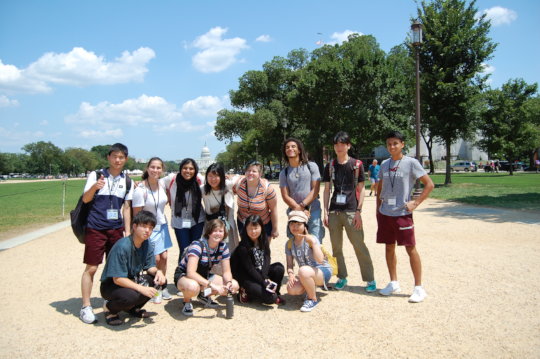 Global Classmates Summit 2019 took place in Washington, DC from July 25th to August 3rd. The twelve high school students (six from the U.S. and six from Japan) were selected to participate from a pool of over 1,700 participants from KAC's virtual exchange, Global Classmates, the previous year.
One student from the U.S. had grown close to one of the students from Japan through the Global Classmates virtual exchange. For six months, they had talked to each other on various topics and found common interests, even sending a small gift to one another as part of the Omiyage Exchange project. They were so surprised when they were both chosen to participate in the Summit and were so excited to be able to actually meet in person. The friendship they cultivated online was able to blossom into a bond that will last a lifetime.
During the ten-day Summit, students lived under the same roof and participated in various activities, ranging from teambuilding exercises to meeting leaders and experts in the field of U.S.-Japan relations. At the end of the program, participants presented on what they learned, and shared their thoughts on building a positive future for U.S.-Japan relations and the broader international community.
Coming from very diverse backgrounds, it took the students some time to figure out how to effectively work with one another. However, it was that diversity and their ability to be vulnerable and open with one another that allowed them to develop close bonds with one another, showing tremendous growth as a group and as individuals. Many students also had their own breakthrough moments. For example, one student from Japan who once thought he would never be able to study or work abroad due to his family situation is now determined to find a way to come to the United States to study. Another student from the U.S. who was on a path to become a dentist because that's what she thought she should do, is now set on following her true passion which is furthering her studies of Japanese and working in international relations.
Below are some of the student voices regarding their Summit experience:
US Students:
I learned so much at the Summit, not only about various topics that we discussed with professionals, but about myself. I learned more about my strengths and weaknesses and how I am able to contribute to this team, my community, and the world. I made lifelong friends that I consider family, and I think if it weren't for this experience, I would be a very different person. I am excited for the future. I am excited for how I can make a difference and I am excited to see how my fellow participants do the same. As I face many new and challenging situations in the future, I know I have everyone that was beside me in this Summit to look toward when I need inspiration and to lean on when I need support.
Not only did I learn valuable skills that are career related like networking and speaking to experts in their field, but I also learned how to understand and connect to people from cultures very different from mine. Career wise, this Summit made me so much more interested in government and possibility getting a job in diplomacy. I'm so glad I got to have this experience, and it is one I will remember for the rest of my life.
Japanese Students:
I learned how amazing it is to be yourself and accept each other's differences. At the Summit, we all accepted each other the way we are. We were able to become a family because we all expressed ourselves and at times opened ourselves up to be vulnerable. I think it is because of our differences that we were able to work together and create something amazing.
This experience transformed the way I think about things. Through participating in activities such as an unconscious bias workshop that made me realize how the world is full of people in various circumstances to having engaging discussions with other participants who have diverse viewpoints, I was able to broaden my perspectives. It was also fun to share a room and learn a lot about each other's cultures.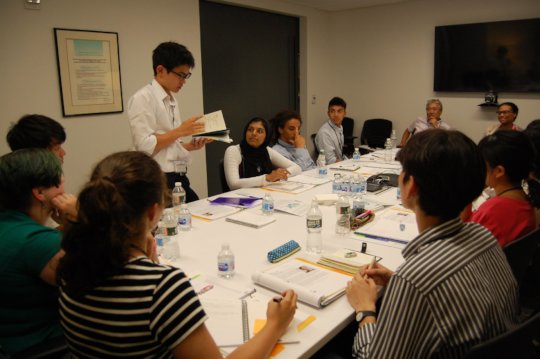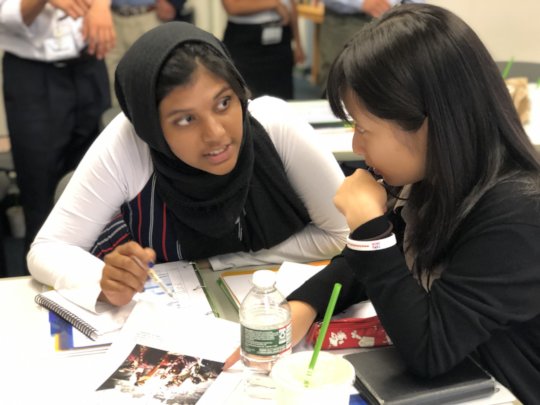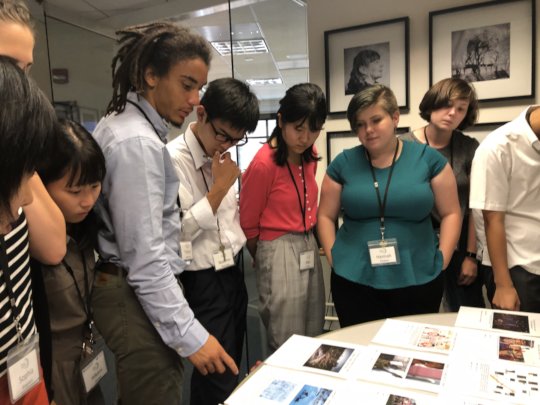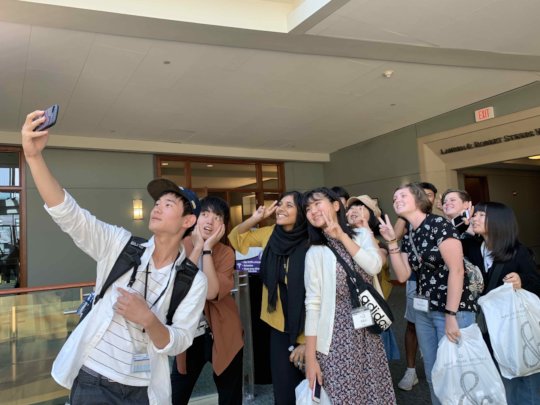 Links: