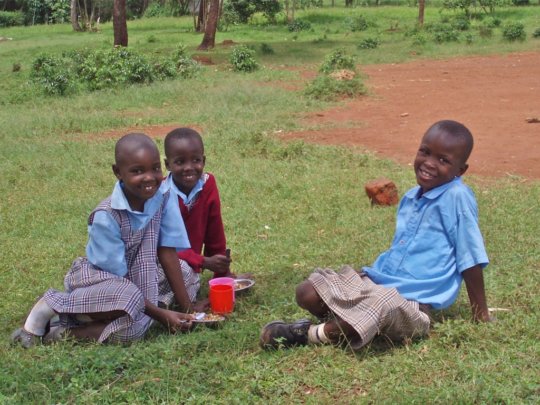 Dear friends,
As we approach the final trimester of the 2017 school year, we wanted to reach out with a brief update.

With your help, we are currently supporting 230 at-risk youth from preschool through 8th grade, including 125 girls. We continue to build on the momentum of a successful 2016 school year (in which we ranked 1st in math and 4th overall out of 137 schools in our district) and look forward to a strong finish to the current school year.

As a low-budget organization, we continually work hard to make the best possible use of donor contributions. Building on our commitment to leverage each dollar for maximum impact, we regularly seek opportunities to reduce costs where possible in order to direct our funds into delivering the best possible education to our kids. Along those lines, we rented several acres of land near our school this year in order to grow our own food crops. We are on track to save at least $1500 per year by growing more of our own food -- an amount equivalent to more than 2% of our annual budget -- savings we are able to redirect to improve our academic programs.

Thank you for your continued support and partnership!

With gratitude,
The Margaret Okari Children's Foundation Team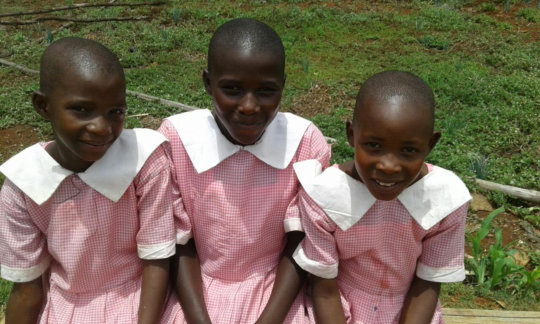 We are happy to share that we recently welcomed three sisters to our school. Helen (13), Harriet (10), and Deborah (8) lost their mother to an illness six years ago. Their father abandoned them soon after, leaving their grandmother as their only caregiver. When their grandmother recently passed away, the girls were left on their own. Facing a likely end to their education, members of the community directed the girls to us, and thanks to your support, we were able to welcome them to the Okari family.
After joining our school, our teachers spent a few weeks observing the sisters. They had previously attended government-funded schools notorious for low learning outcomes, and at the end of the observation period, our staff decided to shift each girl back one grade. Our teachers determined that the girls were performing below our academic standards and would be better served in the long run by repeating a grade and mastering the required material before advancing.
We are proud to be able to provide these three sisters with a chance at a quality education and a brighter future. And we are honored to employ a staff in Kenya that is deeply committed to the academic growth and learning outcomes of each of our 220 students.
Thank you for your continued support. Your contributions make it possible to provide Harriet, Helen, Deborah, and so many others like them with an opportunity to thrive.
With gratitude,
The Margaret Okari Children's Foundation Team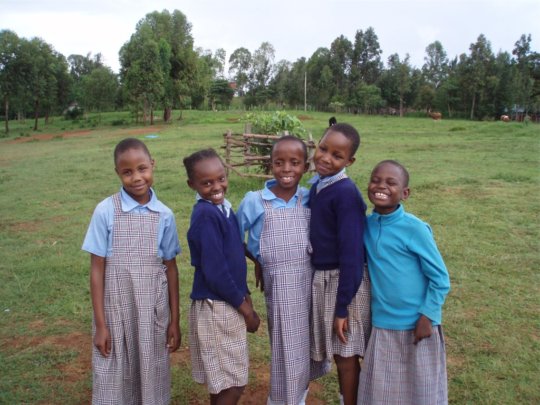 In our first update of 2017, we are pleased to share the final results of last year's national exams. Once again, our students performed among the best in the region! Out of 137 schools in our district, we ranked 1st in math and 4th overall!

Our students' success speaks not only to their hard work but also to the dedication and inspiration of our teaching staff. In the words of our head teacher, Johnson Wekesa: "The fact of being orphans darkens our children's lives and diminishes their dreams. We work hard to revive those dreams by offering them a quality education and giving them the strength to shape their own destinies."

Building on last year's momentum, the 2017 school year is off to a strong start. As always, we've embraced new students who have recently been orphaned and look forward to sharing their stories in the months ahead.

Thank you for your continuing partnership and support!

With gratitude,
The Margaret Okari Children's Foundation Team
WARNING: Javascript is currently disabled or is not available in your browser. GlobalGiving makes extensive use of Javascript and will not function properly with Javascript disabled.
Please enable Javascript
and refresh this page.