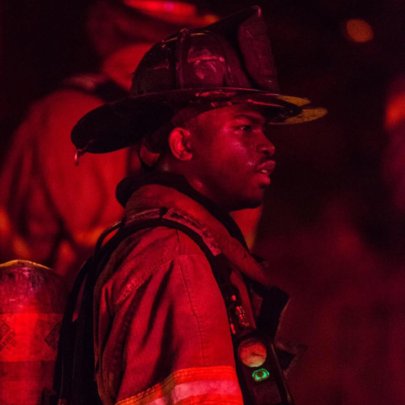 Many of our youth come to us without a dream of who they could potentially become. Many of us have been coached and had role models that constantly provided a vision of who we could be. Some of our youth have not had role models to emulate or have been told they would never amount to anything. They even think that life has nothing good to offer. The Youth Connection believes that every child should have a dream and the unalterable goal of becoming the best that they can be. We expose them to the possibilities, introduce them to new experiences, create opportunities, cajole, push, pull, nag, threaten, dare, believe, and provide them with role models who tell them that failure is not final and they can achieve anything they desire.
"This program has changed my ideas about the future; it makes me want to be the best I can be."
- William S., Jr.
"This program has changed my idea of what future career I want!"
- Darius B.
Thanks to all of our Global Giving friends and family who continue to support our efforts and believe, as we do, that every kid should be able to fulfil his/her dream. Your contributions and thoughtfulness have made a difference in the lives of the youth that we touch. You help us overcome some of the challenges that many non-profits face when resources are restricted and limited. But it all pays off and the best barometer of our success is how the youth and families we touch let us know.
"Thank you for giving my son the opportunity to work. Through his summer worksite, he became a certified lifeguard and has now been hired by the YMCA as a lifeguard!"
- Ms. Cassandra Burton, The Youth Connection Career Academies Parent.
Ms. Louise Johnson, another TYCCA parent shared:
"I really appreciate The Youth Connection, they have been a big inspiration to my son's life. They have motivated my son in so many ways!"
The results of that motivation you ask? On-time graduation from high school and a full ride scholarship to Madonna University! This from a kid who did not even have the dream of going to college!
As we end this year we proudly share with you that 100% of graduating seniors in our Career Academies enrolled into college. One hundred (100%) of youth previously enrolled in college returned to college after their summer internship with us!
We know for many of our youth dreams do come true. Samad, at 14 years of age, walked into the Detroit Fire Department Regional Training Center and declared that he wanted to be a Detroit firefighter and asked what he needed to do to become one. He was told to enroll in The Youth Connection Career Academies and we would help him reach his dream. Through our partnership with the Detroit Fire Department, Samad enrolled in our year-round career academies program and spent every summer as an intern with the Detroit Fire Department (DFD). Though our partnership with DFD and the City of Detroit Homeland Security, he received the TEEN Community Emergency Response Team training, obtained his firefighter 1 and 2 certifications, and participated in several mock disasters. Each summer he was given increasing responsibilities and served as a real role model for other youth participating in the internship.
He graduated from high school and enrolled in college majoring in (you guessed it…) Fire Suppression! At age 18 he applied for the Detroit Fire Department but could not pass the physical agility test. Disappointed, but undaunted, he continued to pursue his passion and stayed connected with The Youth Connection. He was eventually hired part-time as a fire fighter for a neighboring city. But, he still wanted to be a Detroit Fire Fighter! He did not let his dream be deferred. We continue to partner with DFD and at our annual Chiefs Cooking for Kids fund raiser on October 6,2016, it was announced that Samad would be inducted into the incoming 2016 firefighters class and become a City of Detroit Fire Fighter! I have to admit it, all the staff cried! Samad is one of ours whose dream has come true. To be part of that, to share his joys and disappointments, to encourage him and help open doors for him, to believe in him and assure him that failure was not final is what we do.
The donations from Global Giving contribute to our ability to make dreams come true. It is amazing to see the emails notifying us that we have received a donation. What is more amazing are the donations from other states and countries from people we do not personally know but who believe in what we do and are helping us connect our youth to brighter futures. From the bottom of our hearts and on behalf of our kids… Thank you! Please continue to support our Global Giving project to make more dreams a reality!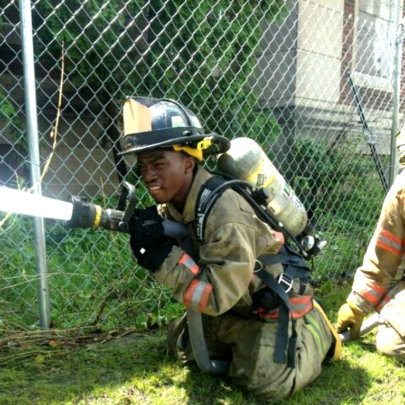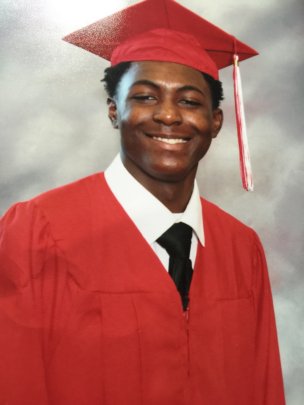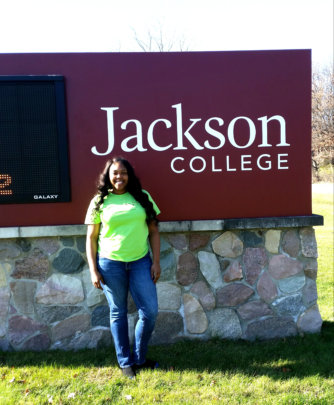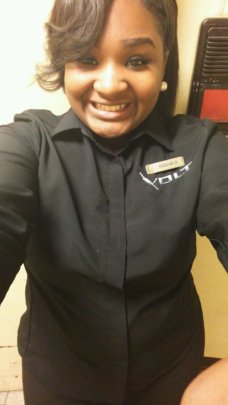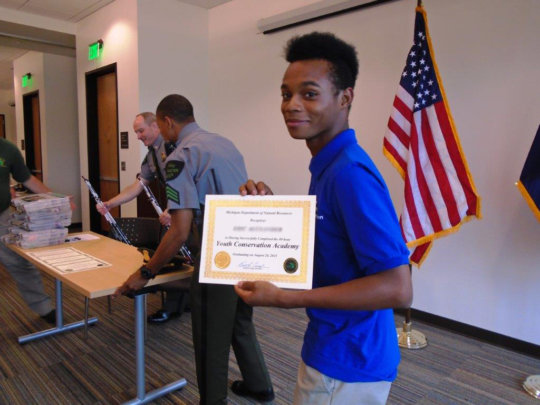 Links: