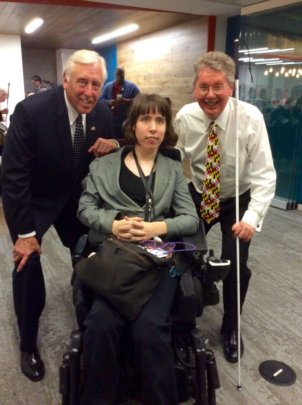 Dear friends,
I cannot thank you enough for your earlier support! Because you have invested in us, I'd like to update you on key progress on our employment and stigma-busting work – transformative work that YOU helped make possible. Keep in mind that solving the issues of stigma and employment is not an overnight project. Still, major foundations are being laid.
Between July and November 2015, RespectAbility continued to leverage three major events and a special project that can fundamentally improve opportunities for employment of people with disabilities (PwDs):
Implementation of the Workforce Innovation and Opportunity Act (WIOA): helping states develop the most effective plans possible to expand employment for PwDs;
The 25th Anniversary of the Americans with Disabilities Act (ADA): advancing the conversation at all levels nationally as to the need for and value of employment of PwDs;
The 2016 Presidential Campaign: building on the conversation and fact that all candidates will still be in a leadership position and be able to effect significant change whatever the outcome of the election.
Focusing many of our efforts on #RespectTheAbility, which showcases the successes from hiring PwDs, and other projects to maintain the momentum of all our work.
Implementation of the Workforce Innovation and Opportunity Act (WIOA): We are constantly following up by phone or in person with 100 percent of the states on their WIOA plans. We also hosted a WIOA and Disability Forum for key leaders at the Hall of States on Oct. 8th. This meeting brought together six governors' Washington, D.C. representatives, our coalition partners, and Secretary Sheehy from the U.S. Department of Labor's Office of Disability Employment Policy. We discussed challenges, best practices, and opportunities as the states move closer to the March 2016 deadlines for their state plans on WIOA implementation. In the last few weeks, for example, we met with 8 states and will continue until we have spoken once more with all 50 states. An example of the process can be found here: https://www.iowaworkforcedevelopment.gov/wioa-work-groups.
Using media to educate about employment for PwDs - Op-eds, Reports, and Press Releases: We are working with our key partners to get out the word on WIOA and employment for PwDs. For example, USA Today – the #1 paper in America – recently posted a piece that we inspired and placed that was co-signed by two governors and the US Secretary of Labor. See http://www.usatoday.com/story/opinion/2015/10/26/disability-employment-veterans-column/74491348. Our team wrote and submitted more than 50 op-eds that used the news hook of the 25th anniversary of the ADA to talk about employment of PwDs. We sent at least one op-ed to every state, and each contained data specific to that state, links to further resources, and the opportunities created by WIOA for PwDs. More than 40 of these were published in a total of 36 states, including Washington, D.C. We have distributed these op-eds widely through social media and have sent links to the governors.
Presidential Work and www.TheRespectAbilityReport.org: We have reached out to all of the campaigns to emphasize that candidates should speak about their plans to improve disability employment rates. It should be noted that our goal with our work is not to endorse or rate any of the candidates, but rather to ensure that PwDs are included in the candidates' events, materials are accessible, and that our issues make it into stump speeches. We are keeping PwDs and their families updated on the candidates' plans for those with disabilities through www.TheRespectAbilityReport.org/. RespectAbility has recruited more than a dozen other disability groups to work with us in our outreach to the candidates and campaigns. In Iowa and Nevada, we organized meetings with local disability organizations and campaign officials. Top officials came from Bush, Carson, Clinton, Cruz, O'Malley, Sanders, and Trump campaigns. As a result of these meetings, both the Bush and Clinton campaigns put captions on their website videos, the Clinton campaign had a sign language interpreter at an event the very next day and invited the deaf community to join, and all of the campaigns we met with have at least started to think about disability issues.
Employer Outreach and Private/Public Partnerships - #RespectTheAbility: We created and are leading a social media campaign to recognize employers who are on the front lines of hiring PwDs. The campaign, #RespectTheAbility, shows employers, society, and PwDs the benefits and successes that can be achieved from hiring those with disabilities. It is really a business-to-business campaign as we use quotes and examples from CEOs of some of the most successful companies on earth. See http://respectabilityusa.com/category/respecttheability.
Fellowship Expansion: We recently received a major grant from the Stanford and Joan Alexander Foundation to support the evolution of our Fellowship Program. We are very excited for the opportunity to better prepare our fellows through professional development and career advancement experiences; it will provide more than two-dozen young adults (with and without disabilities) with intensive leadership and job training as they prepare to transition from school to work in public policy, media, advocacy, and nonprofit service and evolve into strong and articulate self-advocates and leaders. The grant also enabled us to move to a new home that is far better suited to our needs.
We are hard at work continuing and expanding these projects. However, it is worth noting that RespectAbility still is hampered by the fact that we are understaffed and under-resourced. We are eagerly reaching out to make new relationships with potential funders. We are deeply grateful for your earlier faith in our work. Please email JenniferM@RespectAbilityUSA.org with any questions or comments that you may have. Thanks for your investment in our work – and for the other amazing work you are doing on so many fronts!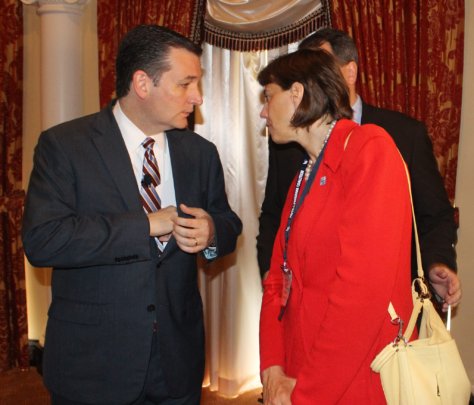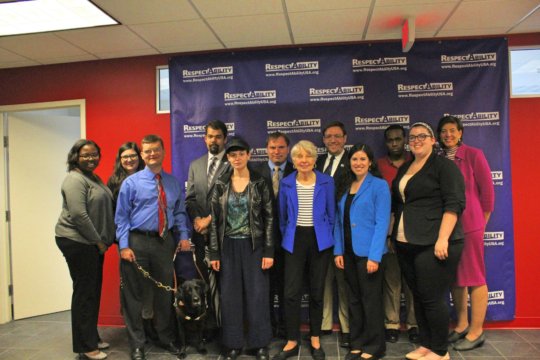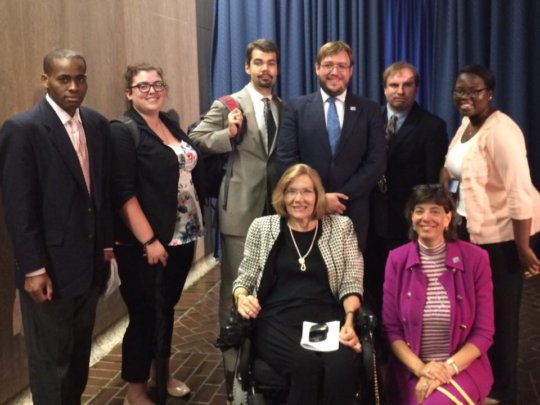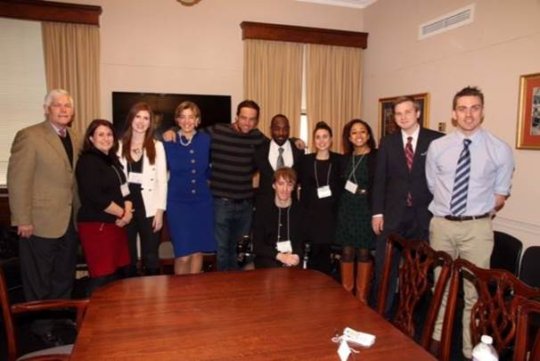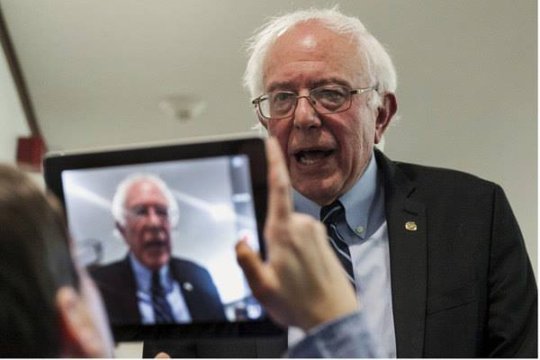 Links: