"Elfasher town has witnessed high mortality rate among old people 50-60 years old , some showing Covid 19 like symptoms and other sudden death. The average death rate is 12 person a day. We have lost friends and neighbors. The rate is expected to increase in the coming days. Although the lockdown is announced but it is not well implemented in addition to there being no proper health measures. Today a committee was formed for investigation about the cause, whether Covid 19 or another disease. Meanwhile it is advisable to stay at home and use mask and social distancing if for any reason one goes out."
- Dr Salim, Kids for Kids Programme Manager
Bad news is doubly terrible when one's worst fears materialize. We have been dreading the news that COVID-19 had reached Darfur. There are few tests available to see if the cause of illness is in fact COVID-19, and any medical tests taken have to be sent to Khartoum. Confirmed cases are therefore far less than in reality. In Darfur, to be old is to be over 50, and there are a large number of people with diabetes in Sudan, making them doubly vulnerable. We are worried for them all. There are no ventilators, no oxygen in hospitals in the towns of El Fasher and Mellit in North Darfur. The rural villages have no healthcare at all - no doctors, no nurses. Water is scarce, people are struggling even to eat - the danger is very real and there is no treatment available. By continuing to support our water projects at this time, you will be providing life.
We have launched an Urgent COVID-19 GlobalGiving Microproject for Soap - the only hope people can have to prevent the virus from spreading. Just $25/£20 provides five bars of soap each to 10 families, along with an illustrated instruction leaflet teaching people how to properly wash hands (so important when water is scarce). £380 is enough to provide soap to a whole village. The way of life in Darfur means social distancing and isolation are impossible. People live in small huts, crowded, in dire conditions of poverty. Children are malnourished with weak immune systems so will be unable to fight the virus. Soap is the only hope of saving lives.
Please donate if you are able and share the link with anyone you can think of! And do continue to support our Water project - hugely important especially during the summer months. Your help is the key to our success as we do not spend money on advertising, and because, as you can imagine, our donations have dropped significantly since February. Soap and water - so basic and so vital. Anything you can do will save lives.
Thank you all so very much.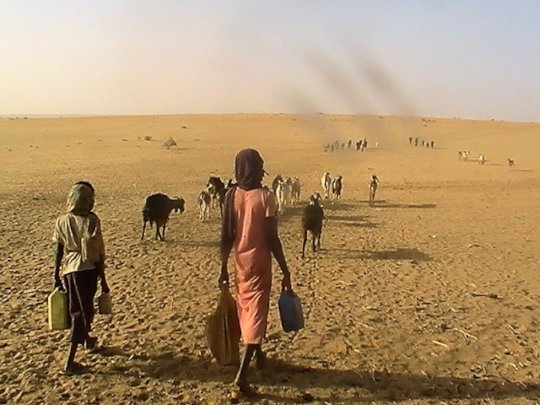 Links: