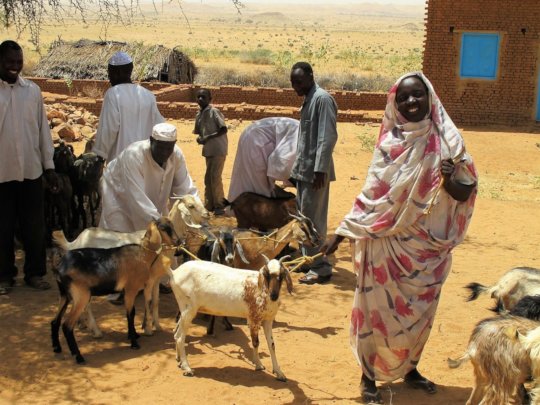 Cases of COVID-19 are being reported in Darfur now, in towns very close to our villages. In Sudan, the official report is that as of 19 June 2020, there were 8,698 people confirmed to have COVID-19 in Sudan, including 533 fatalities, according to The United Nations Office for the Coordination of Humanitarian Affairs (OCHA). However, the real figure is far higher – there is no testing and therefore few cases are officially confirmed. The truth will never be known, but the dangers are.
Providing goats right now will mean milk for children who are weak and malnourished – milk that will help to strengthen their immune systems, helping to fight the virus. And our goats do so much more than just improve children's health – goats improve the lives of families long-term. In 2015 we adopted Um Keddada village, and Fatinya was one of the poorest women in the village, with two young children. She received five goats and the share of a billy goat with two other families from the Animal Loan Committee - along with a donkey, two blankets, and two mosquito nets. In 2017 when the Goat Rotation took place, Fatinya had 24 goats and passed five of these along to another family in the village. Today she has 27 goats in total – goats who have enabled her to feed her children and keep them healthy, as well as sell surplus milk at market, and make yoghurt and ghee to sell too! The ability to earn an income is incomparable – especially now as inflation is soaring as COVID-19 ravages the country.
If you are not yet aware of the Urgent COVID-19 Appeal for Soap we have launched as a GlobalGiving Microproject, please check it out. This appeal is the only hope people can have to prevent the virus from spreading. Just $25/£20 provides five bars of soap each to 10 families, along with an illustrated instruction leaflet teaching people how to properly wash hands (so important when water is scarce). £380 is enough to provide soap to a whole village. The way of life in Darfur means social distancing and isolation are impossible. People live in small huts, crowded, in dire conditions of poverty. Children are malnourished with weak immune systems so will be unable to fight the virus. Soap is the only hope of saving lives.
Please donate if you are able and share the link with anyone you can think of! And do continue to donate goats as their milk is hugely important in maintaining people's health.
Thank you all so much. Your help is the key to our successful projects, as we do not spend money on advertising, and because, as you can imagine, our donations have dropped significantly since February. Anything you can do to help us will save lives.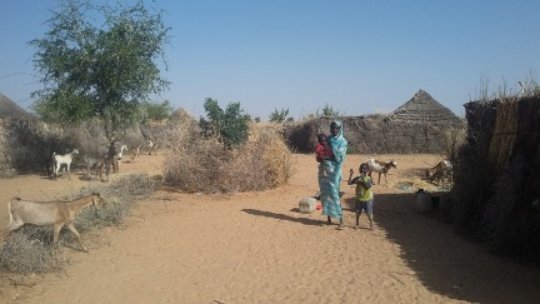 Links: