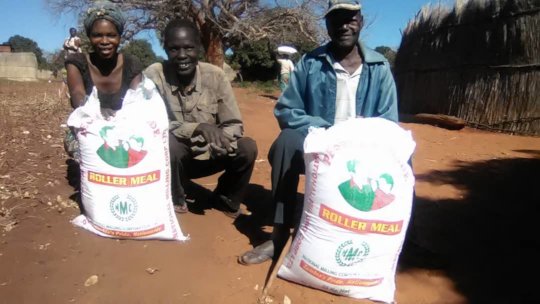 One of the things that donors and supporters frequently say to me is 'you have saved so many lives!' However, I usually correct them by saying we have no proof that we have actually saved a life, but The Butterfly Tree is 'helping to save lives', especially with our malaria prevention initiative.
Malaria prevention and all of our projects in Zambia are vitally important, but no more so than water. According to the World Health Organization access to safe drinking-water is a basic human right, and yet a third of Zambia's population do not have safe drinking water! Where we work we see many remote communities relying on rivers and streams for drinking water.
Due to the the severe drought in Southern and Western Zambia rivers and streams are dry, and for some the situation is now critical.
The boreholes, which we have previously installed are proving to be invaluable, and potentially life-saving, especially in the outreach areas of Nyawa Chiefdom, where communities normally rely on river water. People are travelling long distances to reach Zalu and other schools where we have added boreholes in recent years. Every day they arrive with buckets and barrels using donkeys and carts to transport this most precious of commodities.
In other areas where there are no boreholes people are digging deep holes in dry river beds and must wait hours for water to trickle through. Having lost all their crops, due to the drought, they also need water for their livestock. Our volunteers have witnessed this in many areas, not just in Nyawa, but also in Mukuni Chiefdom. The scene is heart rendering.
On a positive note I am pleased to report that nine boreholes are being installed thanks to generous donations. Over the next few months we aim to help more schools to create sustainable feeding programmes, looking at alternrative crops to maize, which is rain-dependent.
I have been totally overwhelmed by the support we have received for the food crisis appeal. your donations are providing roller meal (ground Maize) for thousands of people whose crops failed this year. We are so grateful to everyone, but still need donations for water and food projgrammes to continue helping people through this period of drought.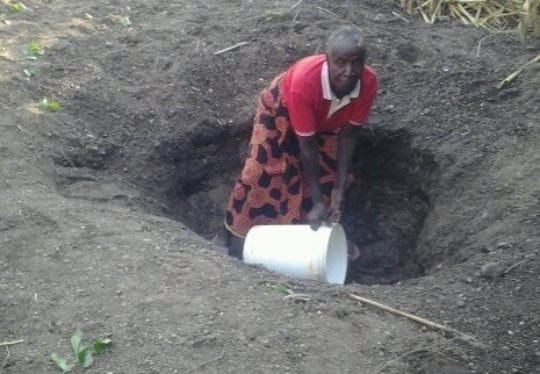 Links: