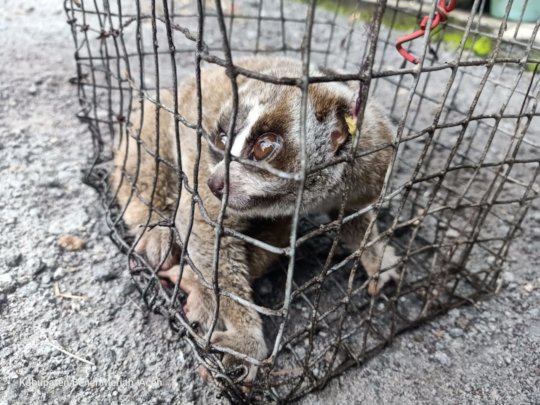 On February 14, 2021 morning and also on Valentine's Day, the Aceh representative ISCP team together with the Bksda Aceh rescued 2 individual Sumatran slow lorises, male and female, who have been poaching and keep them a week by a resident named Mr. Ali, 56 years old, a resident of Uning Bertih village, district of Bener Meriah, Central Aceh.
Regarding the Sumatran slow loris already endangered,Mr.Ali did not know that the animal was protected by law and because of report by ISCP volunteers to the BKSDA Aceh, he immediately handovered it to the Aceh BKSDA and after a brief medical check-up and the slow loris was still very wild, the BKSDA Aceh and ISCP team immediately in the afternoon released the two individual slow lorises in the forest area of central Aceh.
Let's give a little of your luck on this Valentine's Day to save the Sumatran slow loris and other wildlife by donate at our GlobalGiving crowdfunding platform.
Thank you
ISCP admin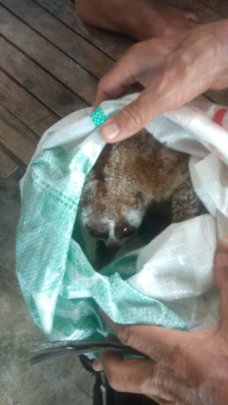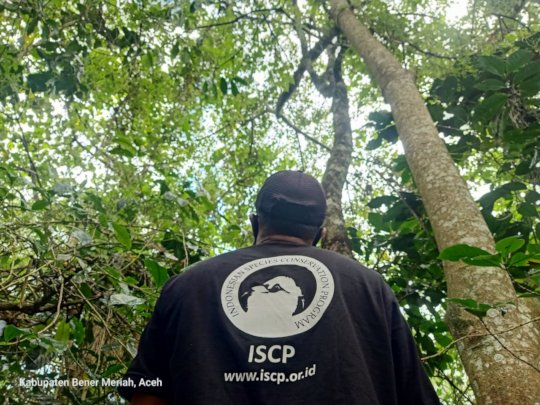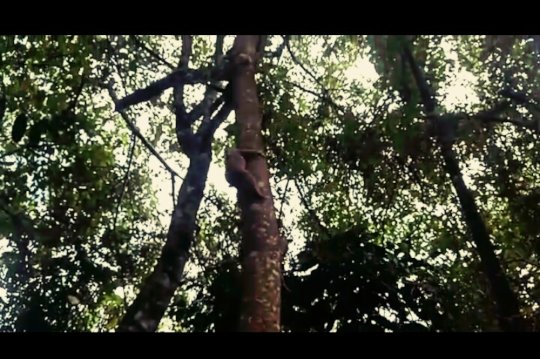 The slow lorises and the leopard cat returned to their homes and finally they were free !!!
WE ARE FINALLY HAPPY THE ENCLOSURES FOR SLOW LORISES REHABILITATION ARE EMPTY AGAIN AT THE ISCP CENTER..
After 3 months of rehabilitation at the ISCP slow loris rehabilitation center, the 3 individuals, with 2 individuals were confiscated by the North Sumatra BKSDA in October 2020 and 1 individual was confiscated in November 2020, finally the 3 slow lorises were released along with 1 leopard cat that was confiscated by BKSDA in early this month and all of them were released at the conservation forest area of Dairi Regency, North Sumatra on January 27,2021.
Hopefully they will continue to reproduce and continue to be sustainable in their habitat ..
Thank you to the BKSDA North Sumatra, ISCP, friends of other wildlife observers Ngo's and all the good people who care to save and conserve wildlife in Indonesia ..
So please keep on continuing support us by donate your small xx$ or could be also participate as our ambasaddors to raise the target goal this crowdfunding and hope the new Rehabilitation for slow lorises and others wildlife could realization soon.
Warm regards
ISCP admin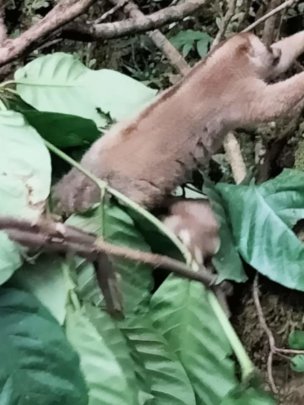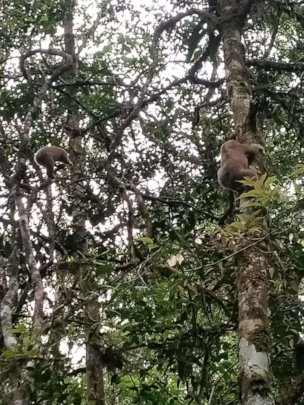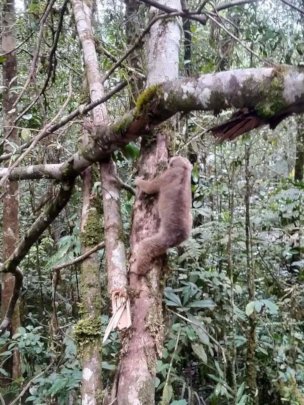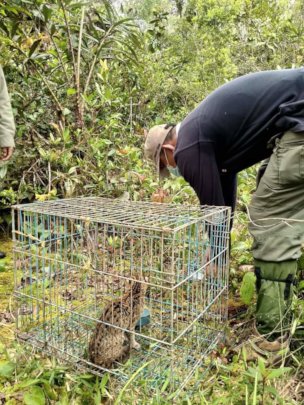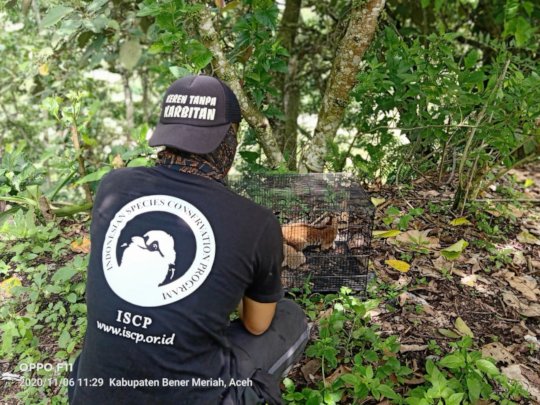 According to our previous update, there was the handover of 3 individual Sumatran slow lorises in Aceh on November 5, 2020, where all the slow lorises submitted by residents to the ISCP representative in Aceh were male and then forwarded to the Aceh BKSDA. After coordination and make medical examination on November 5 , the conditions of slow lorises. healthy and still wild behaviour, so Bksda Aceh and ISCP team decided that slow lorises were released in conservation forest areas in Central Aceh together with the ISCP team and the Aceh BKSDA section 6.
Hopefully the slow lorises that are released into their habitat can again meet their friends in nature and reproduce as a part of the natural ecosystem chain.
Please continuing support and help us to save slow loris and another wildlife by make your small xx$ donation through our CF link : https://www.globalgiving.org/projects/slowlorisandwildlifenewrehabilitationcenter/
Thank you & warm regards
ISCP admin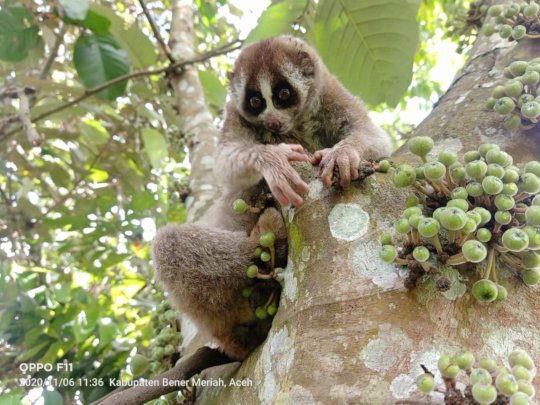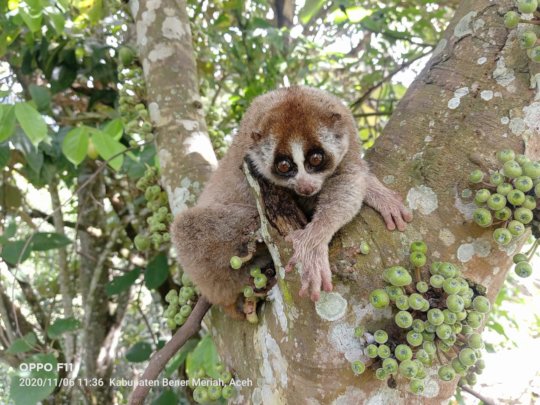 Links:
WARNING: Javascript is currently disabled or is not available in your browser. GlobalGiving makes extensive use of Javascript and will not function properly with Javascript disabled.
Please enable Javascript
and refresh this page.