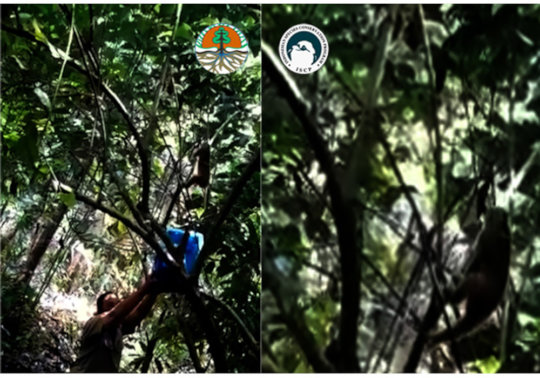 According to our information update, Tuesday 7 September 2021, one male Sumatran slow loris was rescued in Aceh last night, today Wednesday 8 September 2021 the Bksda of the East Aceh resort together with ISCP volunteers released the Sumatran slow loris back to its habitat in the conservation area. East Aceh forest area.
After being released into the wild, it is hoped that the slow lorises will survive and reproduce naturally.
We would like to thank all the good people, friends of ISCP and all the kind donors who have supported and helped us continue to save slow lorises and other wildlife. For further donation support, you can click on our fundraising website at GlobalGiving::https://www.globalgiving.org/projects/slowlorisandwildlifenewrehabilitationcenter/
Thank you and best regards
ISCP admin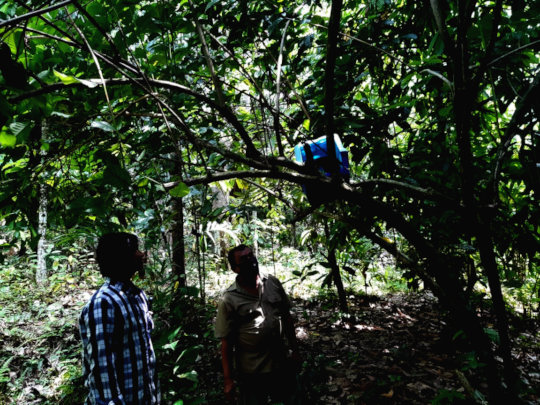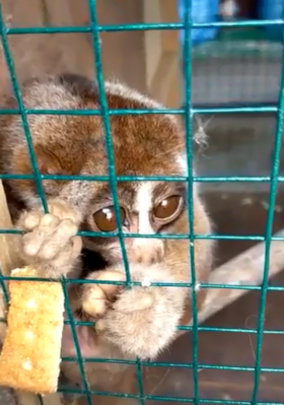 Give Your xx$ Donation To Support ISCP work for conservation!!

Today, Tuesday, September 7, 2021, one individual Sumatran slow loris (Nycticebus coucang) was rescued today by the Aceh province natural resource conservation center (BKSDA) resort east Aceh together with ISCP volunteers in Aceh Tamiang who were kept illegally by residents. The slow loris has been kept for approximately 2 (two) months .And then the Aceh BKSDA Team and ISCP volunteers provided socialization to residents who did not know that the Sumatran slow loris was an animal protected by Law No. 5 of 1990 concerning Conservation of Biological Natural Resources and Their Ecosystems Republic Indonesia and further provides an understanding that if in the future the resident repeats his actions and is found to be maintaining protected wild animals, they will be processed according to the applicable law.
After a health medical check has been carried out by the East Aceh Bksda team and ISCP volunteers where the slow loris is still in good health and still has a wild brhaviour, the Sumatran slow loris will be release tomorrow, September 08, 2021.

Much appreciate and big thank you directly or indirectly if Friends of ISCP, support and help us or donate to save slow lorises and other wildlife in our fundraiser at the link GlobalGiving :https://www.globalgiving.org/projects/slowlorisandwildlifenewrehabilitationcenter/

Thank you and warm regards
Iscp admin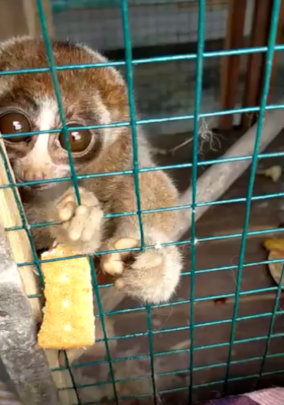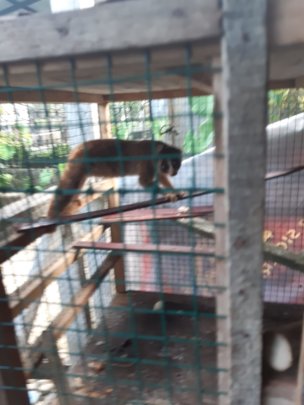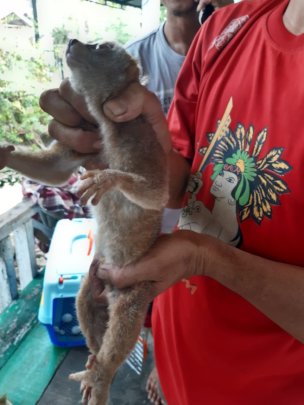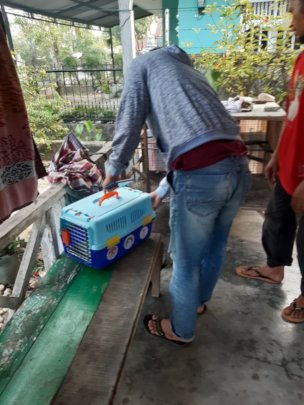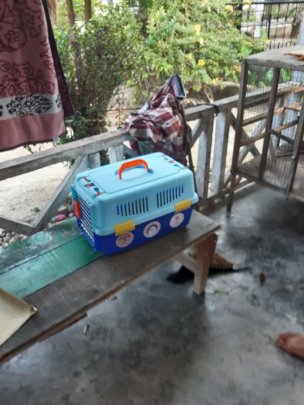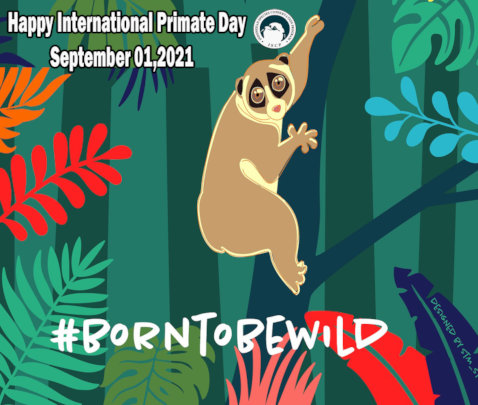 World or International Primate Day, September 1commemorated every year by various communities and primate observers around the world, including in Indonesia , this an annual educational observance event organized since 2005 largely by British-based Animal Defenders International (ADI) and supported annually by various primate-oriented advocacy organizations, speaks for all higher and lower primates, typically endorsing humane agendas where primates are at risk, as in research institutions or species endangerment in precarious environmental situations.

Well, on this International Primate Day, we would like to invite the #PrimataRescuers to participate in conserving the Sumatran slow loris and other primates in their habitat.
It's really easy, how's that??? the method are :
1. Simply don't keep, hunt or trade slow lorises or other primate species and join the campaign on your social media to #StopKeepThePrimate,and
2. Report to the government authority that handles wildlife at the Provincial Natural Resources Conservation Call Center where you live.
It's easy Guys!!!
Let's help us by setting aside a little fortune, all good friends and all good donors for our crowdfunding at this GlobalGiving link with tittle :https://www.globalgiving.org/projects/slowlorisandwildlifenewrehabilitationcenter/
Warm regards
ISCP admin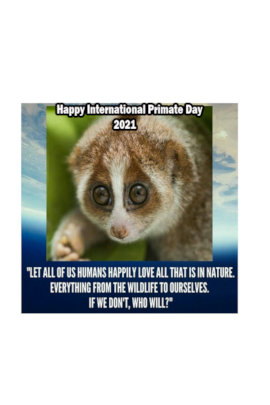 WARNING: Javascript is currently disabled or is not available in your browser. GlobalGiving makes extensive use of Javascript and will not function properly with Javascript disabled.
Please enable Javascript
and refresh this page.