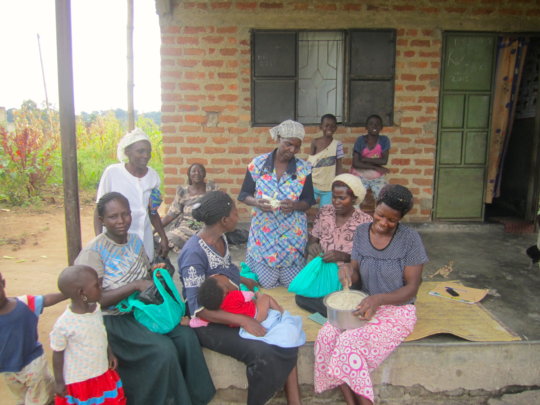 Thanks to the hard work of the Iganga community, the S.O.U.L. Foundation staff, and our generous supporters, S.O.U.L.'s programs have successfully begun at our new four-room Community Center in Iganga! With the support of the GlobalGiving community, we have grown our Iganga student sponsorship program, kick-started our sustainable agriculture programs, and will soon move permanent staff members into our new space. We are so glad to be realizing this vision of the Iganga community members that is over two years in the making.
In the past few months, S.O.U.L. has successfully expanded its sponsorship program in Iganga, allowing more students to access education. We have partnered with six local schools, strengthening the existing education system and bringing students to schools closer to home. To date, S.O.U.L. Foundation has received over 300 additional applications for our sponsorship program, a testament to our continued partnership and the need for this program.
To support and direct our student sponsorship program, S.O.U.L. has formed a robust Iganga Parents' Committee. The Committee meets throughout the year to outline guidelines for the acceptance of new students, discuss the development of the student sponsorship program, and propose new schools for S.O.U.L. to partner with in the community. Through this direct participation, parents become active and engaged stakeholders in their child's education and the long-term success of the community. Together with S.O.U.L., parents are advocates for the holistic development of the community's students.
The Community Center is also now home to expanded mentorship and sustainable food security programs. We began agricultural classes with our women's chicken cooperatives in Iganga District this summer. These courses teach participants about chicken rearing practices and propel food security, nutrition, women's empowerment, and economic security.
Joy, a member of one of our chicken cooperatives in Iganga, gave the following testimony on her experience in S.O.U.L.'s food security programs:
"My life is going to change and I am learning a lot. I am going to learn how to rear chickens which is going to improve on my way of living. After learning to rear chickens, I will become self motivated and with time to come I will start my own business of the same kind. And this will enable me to take my children to school, and also be able to save some money as a woman at home. I am so happy that this opportunity is in my village, and many women are going to enjoy these outcomes. This is the first group in the village, and everyone is now wanting to join the S.O.U.L. chicken groups because they have so many benefits from these groups. Thank you S.O.U.L. so so much! Webale Eno Eno (Thank you very very much)!"
Finally, S.O.U.L. will soon be moving permanent staff members into the new Iganga Community Center to increase our presence in Iganga, demonstrate our dedication to our projects, and learn as we continue our development partnership with the people of the Iganga community. Basit Ibanda, S.O.U.L.'s Field Coordinator, is originally from the Iganga area and had to leave for Jinja to go to school. When Basit was younger, his mother would take out loans to help Basit and his brother to attend school. Now, he is excited to return to Iganga to work alongside the community. With our continued partnership, we hope to help more people like Basit learn the skills they need to give back to their communities.
We want to sincerely thank the GlobalGiving community for your participation in making continued access to education for rural Ugandan youth possible! You are profoundly impacting the lives of the students, their families, other beneficiaries, and the Iganga community as a whole.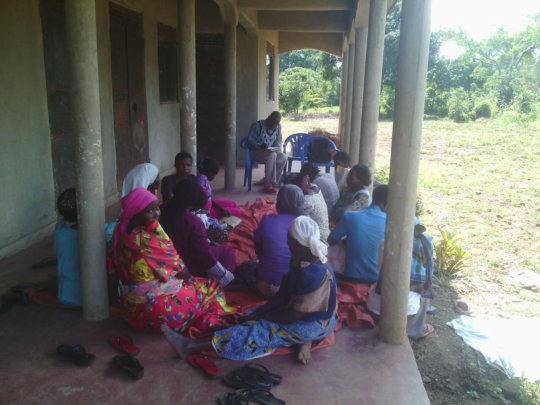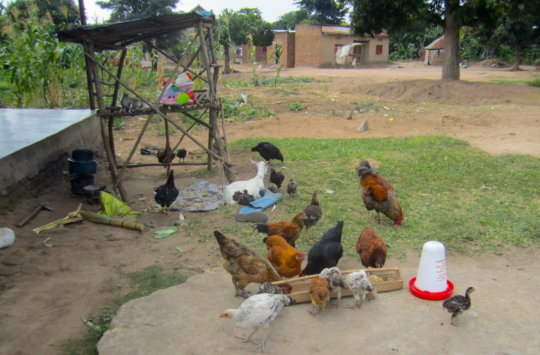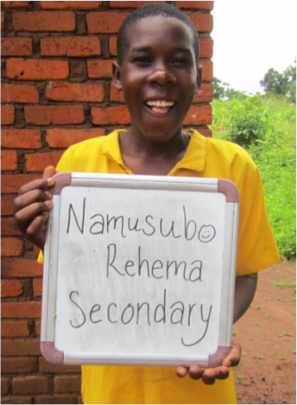 Links: