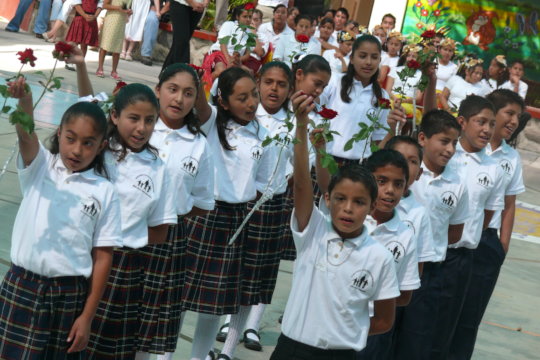 We are glad to share the latest accomplishments from our rebuilding team in Miacatlàn.
Recently at Casa San Salvador the construction of 2 new homes was completed, and 3 other homes were entirely refurbished. Two beautiful new houses offer nice spaces and privacy to 32 girls and their caretakers, while San Tarsico and San Juan Diego are the houses where 32 boys enjoy their own space and study area. For the little ones Casa Santos Inocentes offer now a large playing area full of light and fresh air.
In this letter we would like to take a bit of your time to mention that in 2019 we celebrate the 55th anniversary of NPH.
Our founder Fr William Wasson started the mission of Nuerstos Pequenos Hermanos in Cuernavaca, México, giving shelter to the first pequenos: it was the first chapter of a long story of love and security, responsibility, sharing, work, faith and service.
In 1954, a child was arrested for stealing the box of alms from a parish in Cuernavaca, Morelos, Mexico. A young priest, from the United States, Father William Wasson, was not willing to press charges against the young man, instead of asking for custody of the boy. A week later the judge sent him eight more homeless boys. At the end of the year, there were already 32 children, and "Nuestros Pequeños Hermanos" was born.
In the fertile valley that was the personal property of Hernán Cortés, is the place that used to be a sugar plantation and today it is known as Casa San Salvador. This 130-acre site has been the primary location of the NPH Mexico family since 1970. The house is always full of activities with the more than 430 children who live, play and study there and is located in the town of Miacatlán, which is 77 miles south of Mexico City. The Casa San Salvador facilities are very extensive and give the feeling of a small town with cobbled streets, arches full of bougainvillea and a beautiful landscape. On the campus of Casa San Salvador is kindergarten, primary and secondary, there is also a chapel, dining room, kitchen, clinic, offices for administrative staff and a farm with chickens, sheep, pigs, as well as fruit orchards and vegetables.
More than 19,000 children have been raised in the NPH family, which now has homes operating in nine countries: Mexico, Honduras, Haiti, Nicaragua, Guatemala, El Salvador, the Dominican Republic, Peru and Bolivia. Currently more than 3300 children are cared for in an environment of love and security.
Your support is so important to the work of NPH. Thank you for joining and supporting our cause.
Welcome to the NPH Family!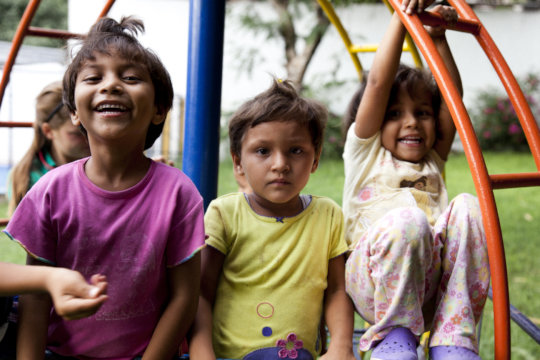 Attachments: