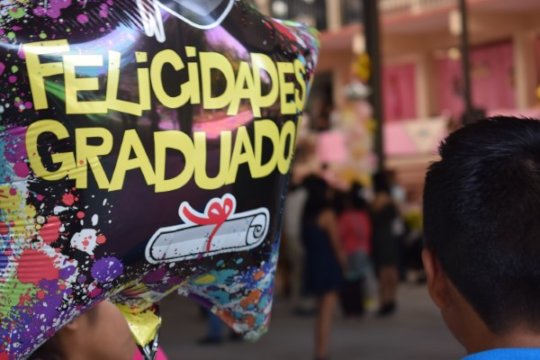 In the past months our NPH México Rebuilding Force has concentrated on delivering new homes to middle school boys, young girls and kindergarten children. You can scroll the report attached to see the photos of the new houses.
We would now like to mention two events that marked the summer months at NPH Mèxico, two happy moments for our NPH family!
In July NPH Mexico students donned their black gowns and threw their caps into the air as they celebrated graduation with loved ones and friends.
It happens once a year, but it is always an important week on the NPH Mexico calendar: when the pequeños take center stage and enjoy the fruits of their hard work in front of teachers, school principals, home directors, godparents, families, and friends. The Class of 2019 was no different, with a total of 221 students graduating, consisting of kindergarten, elementary and middle school, and high school pequeños.
Rafael Bermudez, NPH National Director, explained, "Seeing our children graduate is a personal joy. I believe that we break the cycle of extreme poverty through education. I see how NPH supports education and finds the best educational talent to support the children. I'm so very proud."
NPH Mexico celebrated its 65th Anniversary on Friday, 2 August 2019, marking the date that Father William B. Wasson founded the organization and the NPH Family.
Members of the Hermanos Mayores program, pequeños who grew up in NPH Mexico, began the weekend festivities in Cuernavaca gathering with friends of our home who have been close to us all these years.
The celebration continued on Saturday at the NPH Mexico home in Miacatlán when our guests, NPH children, and youth kicked off a day of sporting activities, beginning with the traditional men's soccer tournament followed up by men's and women's basketball and volleyball tournaments and, for the first time, a women's soccer tournament. The funfair was a lot of fun for our smallest kids who passed many hours enjoying themselves on the many different rides while taking advantage of the food and sodas laid out for this special date. Guests were finally treated to Los Chinelos, traditional dance and music from Morelos.
Thank you for following and supporting our NPH family!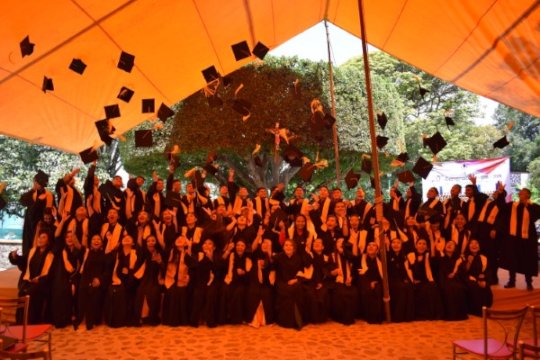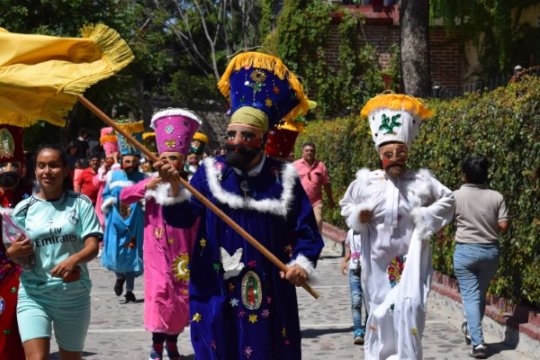 Attachments: