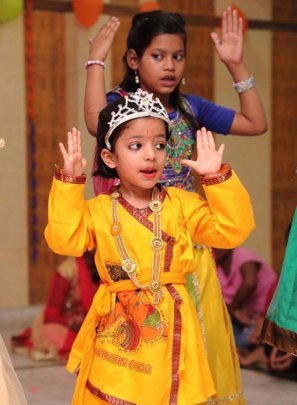 Last year we embarked on the journey to bring better education and better life to the poor and deprived slum children in Delhi. Generous support from our donors enabled us to nurture hopes and aspirations of more than 500 underprivileged children living in slum of Sangam Vihar in national capital region of Delhi.
Most of these children suffer not only poverty but are also neglected in many other ways. They miss their normal childhoods as parents have no time to give them love and care. They are left to fend for themselves and most of the times they are waste picking of doing menial jobs to fill their empty stomach. The apathy and misery is writ large on their faces when they're brought to RISE Centres.
With love, care and learning at the Centres children find their lost hope very fast and soon learn to dream about their brighter future. There is a remarkable rise in their confidence level and self- esteem.
Lot of creative activities are taken up at the Centre to unfold their hidden talent and potential. Soon they start showing their talent in singing, dancing, painting, art and craft and several other avenues which are opened at the Centres. The children even get opportunities to compete with mainstream children when they are taken to such schools where 'rich children' are studying. It is heartwarming to see them perform with great confidence and win prizes.
Last month, RISE children were invited to an Annual Day celebration of a reputed private school. Lata, one of our beneficiaries, won everyone's heart as little Krishna, as she also won the best dancer's award.
The parents who had been neglecting their children now come forward to take better care of their precious little ones. They feel reassured due to their regular engagement at the Centres. The parents are aware of, not only of their child's progress, but also of the problems and challenges faced by the child because of his family circumstances. Understanding the importance of education, many parents have been paying attention to their children's need to attend school and learn. They are no more asked to work!
With your continued support, 500 children are being led to a brighter future. They are being saved from life of misery and drudgery and given an opportunity to enjoy a normal childhood, which is their right.
We are indeed thankful to your support which has brought a ray of hope in the lives of poor and underprivileged children, who can now dream of a future. The lines of misery on their faces are slowly wiped out to bring a smile of confidence. Their little lives are filled with fun and learning, a sense of security and safety, which your help has brought.

We look forward to further support from you to pave their path firmly on the road to success and glory.