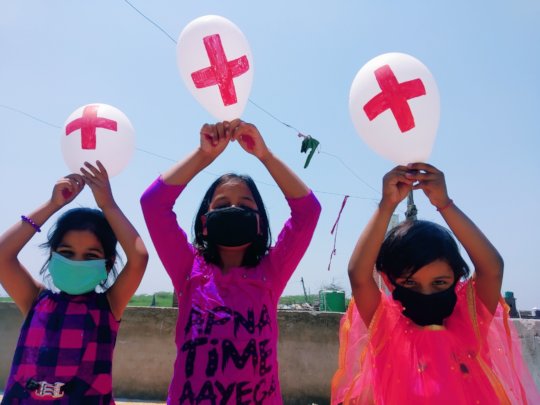 While COVID-19 pandemic continues to spread across the globe, many countries decided to close schools as part of a social distancing policy in order to slow transmission of the virus. However, these closure of schools, has affected the education of more than 1.5 billion children and youth worldwide due to the coronavirus (COVID-19) pandemic. The closures of schools have likely to widen the learning gap between children from lower-income and higher-income families. While many parents with access to technology and internet are increasingly turning to online education technology to keep their kids learning at home while some may not be able to. School closures in response to COVID-19 have shed light on various social & economic issues, including digital learning, food insecurity, and homelessness. The impact is more severe for disadvantaged children and their families, causing interrupted learning, compromised nutrition, childcare problems, and consequent economic cost to families who could not work. In response to school closures, RISE-AROH recommended the use of distance learning programmes and platforms that RISE and teachers can use to reach their students remotely and limit the disruption of education. While they have thankfully been largely spared from the direct health effects of COVID-19 - at least to date –the pandemic is having profound effects on children's mental well-being, their social development & their safety. Children and families living in Sangam Vihar & Mundka or other crowded conditions are especially vulnerable. Education in COVID-19 is encouraging students to become advocates for disease prevention and control at home and in their communities by talking to others about how to prevent the spread of viruses. RISE is continuously supporting access to quality education which includes:
• Use of online/e-learning strategies
• Assigning reading and exercises for home study
• Assigning teachers to conduct remote daily or week
COVID-19 is helping children to be patient, understanding & stress free. In past months children have understand the basic concepts of disease prevention and control. Focusing on good health behaviours, encouraging others to express and communicate their feelings being at home through innovative & creative activities. The key insights from past months: students are continuing their studies more effectively and are more concerned about COVID-19; students are improving & spreading hygiene measures through their home only.
Closures in response to COVID-19 have shed light on various social & economic issues, including food insecurity, and homelessness. AROH Foundation understands these factors for which food packets were donated in the communities of Sangam Vihar & Mundka. Around 400 families were fed and helped from COVID-19 scare. AROH team even distributed hand washes, sanitizers and masks within the communities to make people aware about COVID-19.
In the past days Ms Ashita, a student who enrolled two years ago in RISE centre in Sangam Vihar, area of Delhi, has been a star performer helping to understand the communities the power of hand washing, health & hygiene and what not. She has been very creative, practical and reachable to all by making numerous innovative videos & pictures. She is spreading key messages to us all how to prevent & keep us protected during COVID-19. Now she has been under RISE project and got admitted in a government school in the community.
We thank all the donors for Ms Ashita and all other 1000 children who are able to access quality education because of your contribution.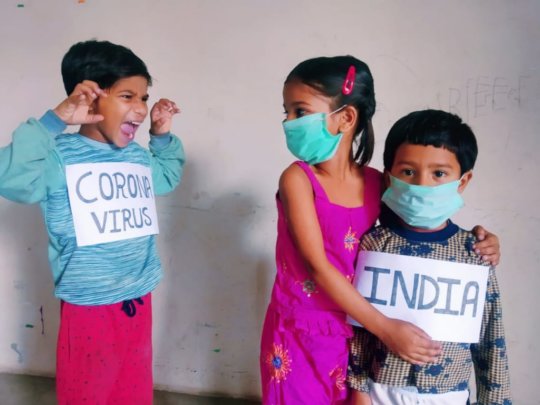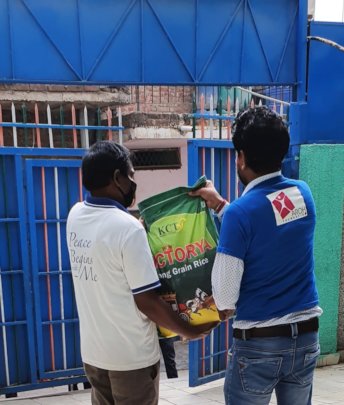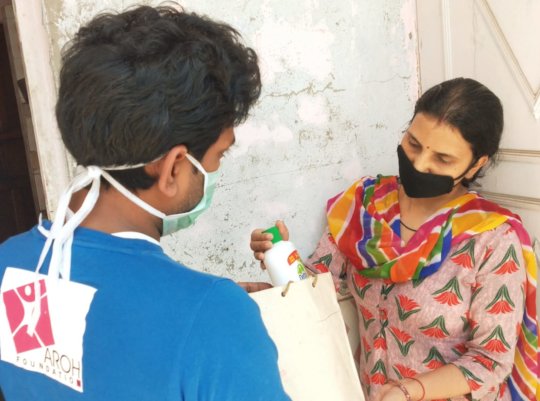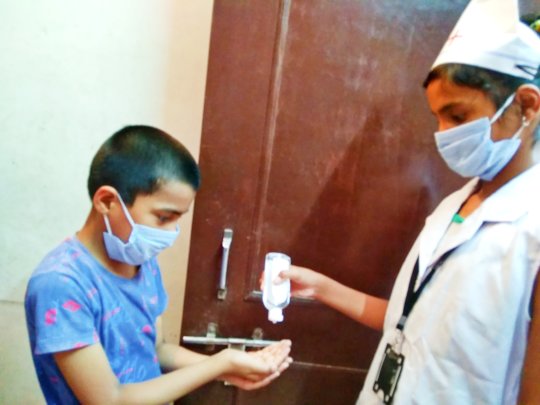 Links: