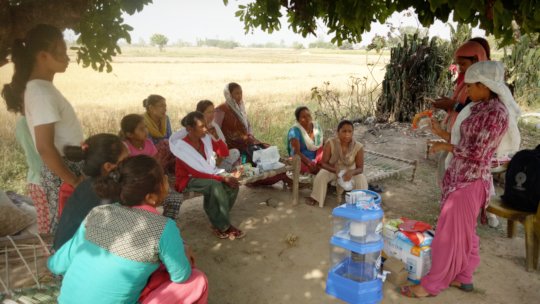 What have we achieved so far?
Empower Generation (doing business as Pollinate Group) and local implementing partner Kalpavriksha have a detailed work plan in place to recruit 50 women.
Our recruitment process involves community engagement with women and their families and wider communities to ensure each women is wholistlically supported. We will undertake baseline studies on current income, skills, confidence, decision-making power and leadership upon joining the program.
We will deliver training in business skills, cash management, sales and marketing, gender and empowerment. The 50 women will also receive a line of credit to access products from our range of high quality life improving products including solar lights, solar fans, cook stoves, mosquito nets and sanitary pads. They will also receive on-the-job and refresher training, mentoring and support to help identify and overcome any barriers they may face.
We expect our women entrepreneurs to gain increased income, financial independence, confidence and respect at home and in the community.
What next?
We received news recently that we have been selected as one of 7 finalists by 100 Women to secure funding towards empowering these 50 women to lead their communities out of poverty. We will find out in the coming month if we have been successful.
Links: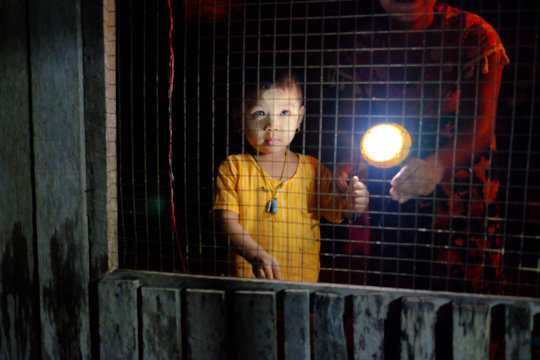 Thank you for your continued support of Empower Generation's project: Empower 100 Women to Sell Solar Lights in Myanmar.
We have decided to suspend fundraising for this project, as we are working on an exciting new collaboration, that will help expand EG's programs and increase the organization's overall impact. As a result, EG will take a brief hiatus from our Myanmar fundraising activities.
In terms of next steps for this project, later this year, we plan on pursing a partnership with the Community Agency for Rural Development (CAD), a Yangon-based NGO that supports a wide-range of development projects targeting rural, vulnerable communities. CAD has expressed interested in strengthening their women's empowerment program and undertaking the responsibilities of a partnership. With field offices located in multiple regions around Myanmar and a large support staff, we are optimistic that together CAD and EG can implement a successful and sustainable program.
If you have any questions, please do not hesitate to contact us at info@empowergeneration.org
Thank you again for your support!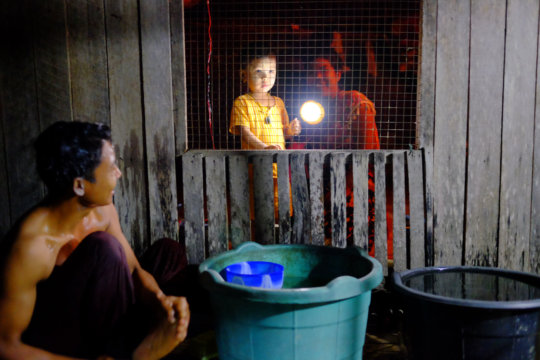 Thank You!
Thank you for donating to Empower Generation's project: Empower 100 Women to Sell Solar Lights in Myanmar! More than two-thirds of rural people there do not have access to affordable, dependable electricity. Your donation is addressing this problem by training women to sell clean energy products to their rural communities.
Project Update
Our initial 6-month pilot with the Thabarwa Buddhist Center ended in September and provided us with further information on the needs and market for energy consumption in Myanmar. The pilot highlighted the market demand for larger systems that can serve multiple purposes and run larger appliances such as TVs and fans. We will be implementing pay-as-you-go options via mobile phone for larger systems at our next project site. We are currently establishing where the location of our next project site will be based on accessibility, grid connection, and relevant organizational presence.
Next Steps
In order to tap into community-led initiatives, we will be partnering with a local organization with an established presence in the community and active development and women's empowerment programs. We are currently reviewing a number of organizations to determine which one shares our goals and can provide an effective network as well as support resources at the project site. Additionally we are exploring various collaboration opportunities with organizations in Myanmar providing alternative energy, clean-cook stoves, and business skills and training for women's development.
Call to Action
While we have achieved a lot, we need your continued support! Please share our project with your network and encourage them to donate. Without donations, we will not be able to reach our goal of training 100 women to sell solar lights. Thank you!
WARNING: Javascript is currently disabled or is not available in your browser. GlobalGiving makes extensive use of Javascript and will not function properly with Javascript disabled.
Please enable Javascript
and refresh this page.