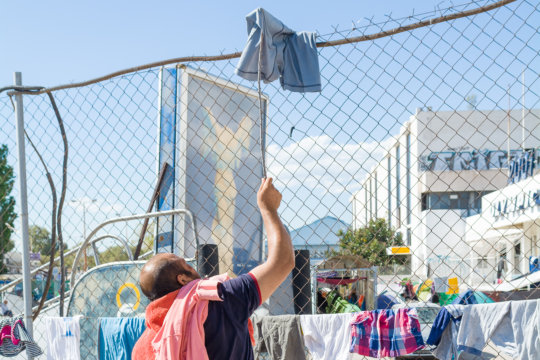 Emfasis Foundation Project team has:
- This has really been the most rewarding phase of the project. After a lot of patience and waiting to connect with the children and the teenager residents of various camps and settlements, the word has gone out. The children started to flow in more easily and freely, showcasing eagerness and incredible thirst to explore to explore and use a tool like a digital camera to express themselves.
More and more classrooms were introduced in the week, both early and later afternoon, to allow for younger children to join after school and older children who had language classes after school to join us later. The Questions were pouring in. Can I take a photo of this or that object, how can I take many shots without stopping, how can I zoom in and out, how can I take the best photo. Their eyes and faces more lit and confident. They had finally emerged in the world of images, captivated by the ability to say so much only through a mere photo.
- The shy and hesitant children of the beginning grew to be adventurous, expressive and incredibly artistic. One of our most regular students, Ziyad, 13 years old, has decided that his entire stay in Athens until he leaves to go to Germany, where his family has applied to, will be photo documented, so that he doesn't have to explain or describe, but only show his photos and let them tell his story. We are very touched.
- The language exchange is more and more our bonding. For every Arabic word they teach us, we teach them Greek and English. The smiles are wide, the connection is undeniable. More than 20 kids come every week, despite challenges with the transportation, the irregularity of the school program, the family interviews with the authorities, the medical checks and the mounting psychological tension between their family members and their friends. We hear the story that one family got the papers to move to Vienna Austria, and their voice is filled with sadness. They wonder when is their turn. So they come to the Photography class and they take photos of an empty travel bag because they are staying. They are taking a photo of an empty, neglected playground with fewer children, because they never know who will stay and who will go.
- All of this material is continuously being collected by the Senior Photographer/Street worker Solon, and his 2 main themes since phase B, namely "Home Away From Home" and "People and Things". He processes the photos of the children and together with our Psychologist, they discuss and counsel the children's close relatives and family members. So far, the team has held more than 30 family consultations and have suggested other activities to complement the children's smoother integration to their current environment.
- As the weather is increasingly better, we are scheduling many more outdoor sessions. The children are responding a lot better when they have the ability to be even a little bit away from the "camp" environment. They have collaborated very peacefully with the photographer and his team and they have produced some very interesting pieces of work.
- More than 50 individual profiles of the youth, have been compiled by our Senior Psychologists. They also provide additional support to the children, when one or more members of our teams are leaving suddenly for another country, something that is very traumatic and disruptive in an environment which is already highly versatile.
- Part of this phase is the children themselves being part of the photo processing and printing, in our own home made lab – at the upper floor of our offices.
- We look forward to our Easter period project, where the children and teenagers will take part in Easter decorative festivities. Their task is to take photos of all different stages of Greek Orthodox Easter rituals and ceremonies and present them to their parents and their community back at the camp.
The Photo exhibition is now scheduled at the end of the summer, and it will be the culmination of months of healing and social inclusion and acceptance. The project is gaining more and more momentum, especially as the patience of the refugees in the current circumstances is wearing thin and the progress made in their situation is extremely hypotonic. Giving the children and their families a healthy and creative alternative where art becomes their voice, is truly touching and fills us with more energy and determination to pursue with our goals.