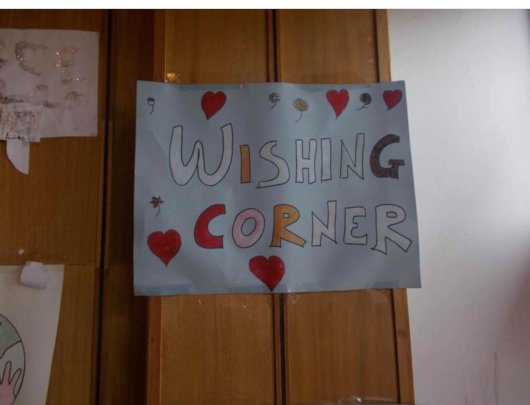 Here is our latest news from our Heal Syrian Refugee Children Through Photography project!
Τhe camp continues to be a challenge on all aspects. The attendance became very weak as the psychological situation of all the family members is hitting an all-time low. You can sense that all involved are losing hope and become more and more desperate to escape the life in a camp. The departures are less frequent. The mood is far from joyful.
Nevertheless, due to the fact that our students have started school and got back to their usual routines, the participation is somehow stronger and we added more flexi hoursto our weekly programme.We noticed that when they take photos, it is all about an exit, a way out or a means of transport, a boat, a plane. The healing factor is present: every photo is expressing a unique story.
After almost two years, we are glad to provide an opportunity of expression like no other. Older and younger students now share the same anxiety, how to rebuild their life out of the constraints of a camp but they know they are now equipped with a unique healing tool, that of healing photographs and videos, depicting the daily colours of a life the fate of which is yet to be decided.
We also introduced a new stream of helping volunteers in our team, and tried to introduce some "festive" new year themes for next month. They were more than happy to meet new faces and helped them have some more sociable moments.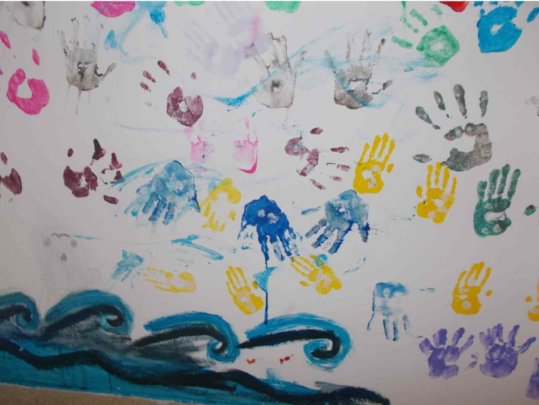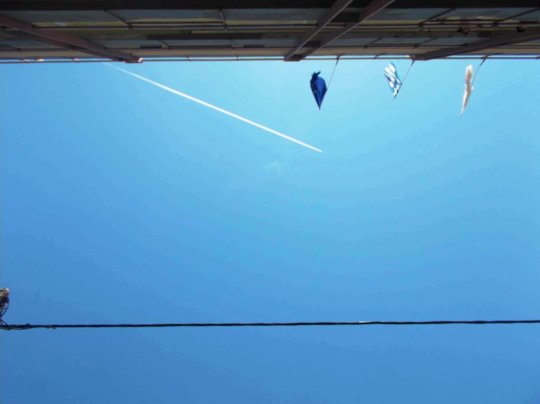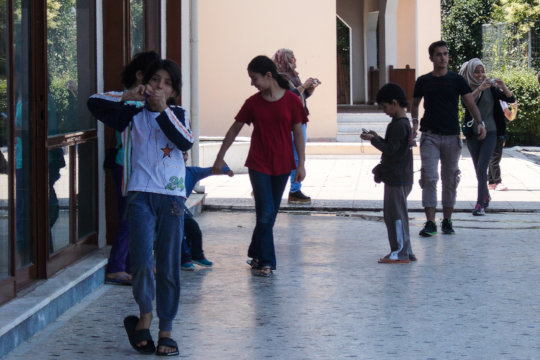 Here is our latest news from our Heal Syrian Refugee Children Through Photography project!
During the summer months and due to the fact that the weather conditions in the camp were not conducive (extreme heat, humidity, heavy rainfall in between) we decided to experiment with a different format of roving/mobile healing photography workshops.
Together with our team of photographers we "roamed" around the neighborhoods and areas in central Athens where there was a big concentration of Syrian families living in renting accommodation outside the camp and with small teams of children and members of their families we circled around the neighborhood areas capturing random shots from the life around the neighborhood.
This format increased our reach and penetration of Syrian community for those who live outside the camp and kept the children creatively occupied during a period when all schools and classes are shut for the duration of summer period.
Here is our latest update of The workshop at the Thiva Refugee Open Hospitality Structure!
Yes, it is already summer, with temperatures above 30 degrees Celcius and we are slowly but steadily moving outdoors for all the classes.
The 15+ year old, have presented their first self-made photography project based entirely on all the technical skills they have learnt in the last 3 months. They see the results of their hard work and it is very touching. We keep "losing" participants, as they move to other Refugee Hospitality Structures or get their documents sorted to move on. It always causes an emotional void after one of the students leaves our class and it affects everyone for some time. These young kids and young adults, are nevertheless resilient and they somehow recover swiftly. Our photographers and volunteers describe it as a huge learning curve and character shaping.
As we had announced previously, our first monthly joint workshop has taken place, which we have to admit was very challenging. The photos served as a reference to their previous life as well as a compass for their current situation and the aspirations and dreams for the future. Some of the young participants, have stated that they would like to become professional photographers and they hope they can get the chance to earn a living out of it. They mentioned that it is a less painful way to describe and reflect what they have been through and use it as a source of inspiration and strength for the future.
We informed them that our project video "Taking Young Syrians to a healing journey through photography with GlobalGiving" did not win any accolades but that the true value is that they engaged wholeheartedly into a team project.
In June and July, we have scheduled full day trips for abstract and nature photography.
Links:
WARNING: Javascript is currently disabled or is not available in your browser. GlobalGiving makes extensive use of Javascript and will not function properly with Javascript disabled.
Please enable Javascript
and refresh this page.