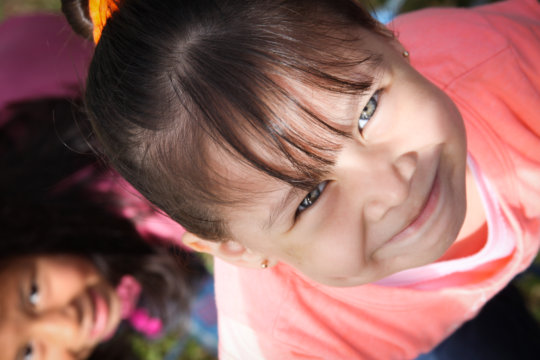 It was a regular Monday for the children attending the San Juan de Dios child-center in Desamparados, Costa Rica. They had just arrived, kissed their parents goodbye, and were off to their respective classrooms to begin the day with morning routines. Then they all had a delicious typical Costa Rican breakfast prepared by Doña Melania with all her heart.
After having breakfast, the boys and girls went back to their classrooms with full energies, ready to learn, when they discovered that there was something different about the classrooms! The children noticed that the old, used toys and learning materials were gone; and instead, they saw new and shiny toys placed where the other toys would have been. These boys and girls could not contain their curiosity and went around the classroom discovering the new materials! The boys' and girls' faces could not stop shining from the excitement when they teachers told them that those new toys were for them.
All these toys and materials will not only be used for free- and play time, but they will also be used for pedagogical purposes. The toys are age-differentiated, so each age group will have the opportunity to use different toys and materials.
With the money you donated, we were able to buy dolls, cars, kitchen toys, early stimulation materials, scientific models/toys that demonstrate metamorphic processes, many books, and more! As you can see, they are no ordinary toys, they were wisely chosen by Fundación DEHVI´s Pedagogical Coordinator. These are made up of high quality materials that are resistant to any kind of impact; and they are non-discriminatory regarding race and gender.
San Juan´s child center is growing little by little. Right now 52 boys and girls living in vulnerable situations have the privilege and opportunity to attend this child center where Fundación DEHVI strives to give them the best early childhood education and the best nutrition for their development. Thanks to you, we are able to give them the best toys and materials for their enjoyment and learning.
We would also like to let you know that close to Thanksgiving, we are going to launch a new micro-project in order to fundraise Fundación DEHVI´s, "Back to school campaign for 5 child centers in CR!". Look up the project on GlobalGiving and keep supporting Fundación DEHVI with your generous donations. With your help, all the classrooms in our 5 child centers could be fully equipped this coming January before the children come back to start a new school year.
Once again, Fundación DEHVI´s team is truly thankful from the bottom of each and everyone´s heart for all your donations that help us keep transforming these children´s lives. Thank you for bringing big smiles to their faces and laughter to their hearts.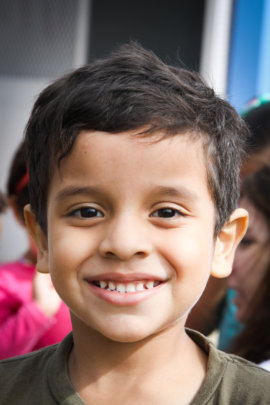 Links: