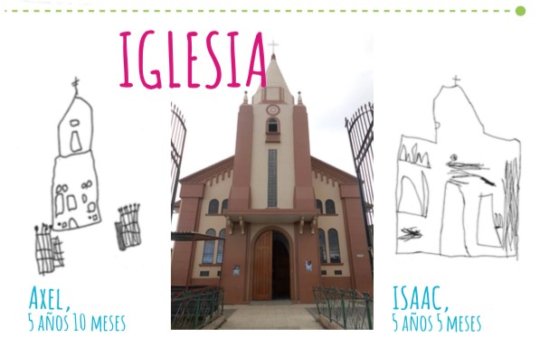 At Fundacion DEHVI, we work under an eco-systemic model because we know that the children's families' and communities influence a big part of their development. Therefore, we incorporate families and communities as much as we can in the children's projects and activities.
The projects the children worked on are inspired on the Reggio Emilia approach. We focus on an education where knowledge is constructed, culture is created and processes are valued, where everyday details are looked into.
Through the 100 languages, children get an in-depth knowledge on characteristics and identities of the different elements that they interact with on a day-to-day basis.
We are innovating in the public education since we are the only child centers that offer this type of pedagogy and methodology in public centers for children living in at-risk communities.
As you know, the community is an important part of the identity of the children, who are an active part of it. Every space and service is understood from their different perspectives. The children worked on a project called "Getting to know our community" where they began to discover some of their surroundings and they told us what these places meant for them and how they related to their community.
*Translation from image below:
Drawings of their community church by Axel (5 years, 10 months) and Isaac (5 years, 5 months)
"Hatillo is very big, it's in Costa Rica, but also in San José. I live in Hatillo 4 but there are other parts like Hatillo 1 and 2."
"At the center for the elderly, the grandparents exercise and dance Macarena."
Fiorella, 4
"The EBAIS is where people go to get well and feel better, they give them medicines and the doctors say that if they don't take them, they have to come back."
Chrisdan, 4
"Yes, I went one day and got pinched with a needle but I didn't cry."
Ashley, 4
"I went there to get my teeth pulled and the dentist people wear a white shirt so they don't get their clothes stained, sometimes it's cold."
Sara, 5
We thank you again and again for making these projects possible!! We are able to keep transforming children's lives through education thanks to your generous donations. We have raised $10,010 so far and we are less than halfway there to achieve our $20,000 goal! I encourage you to talk to your friends, colleagues, and families about the life-changing opportunities we provide to hundreds of children so they can support us as well. I know that with your help we will make it!