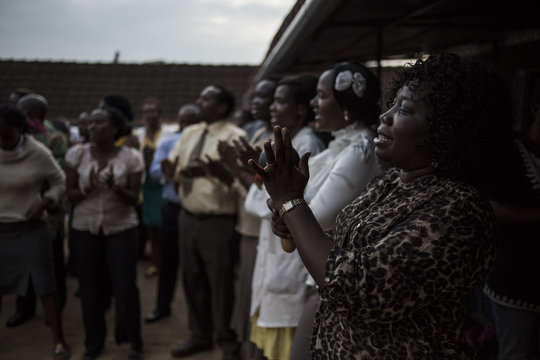 We Are All One Team
Month after month, AMS is able to continue providing top quality care to a growing number of people, currently more than 12,200 clients, because of the strong unity and cooperation among staff, patients, and community members. The warm and welcoming atmosphere at AMS provides a base for building strong and trusting relationships. As a result, staff and patients work together, as one strong team, to end AIDS in Uganda.
Throughout the month of June, AMS was abuzz with the GlobalGiving June Open Challenge. AMS used the fundraiser as an opportunity for innovation and creativity, organizing two Car/Motorcycle Wash events at the clinic to garner extra attention. Beyond washing vehicles and raising funds, these events provided community members with a new, low-stigma way to access the AMS facility. The clinic offered free screenings and services, including: blood pressure, heart rate, height, weight, body mass index (BMI), oxygen saturation, health and nutrition advice, and HIV counselling and testing.
Having one's vehicle washed provided hesitant or nervous community members an alternative reason to come to the clinic. For example, one Boda boda rider (a man who provides commercial motorcycle rides) had come to have his bike washed and decided to go for HIV counselling and testing while he waited. Boda boda riders are one of Uganda's most-at-risk populations (having an above average HIV prevalence as compared to the rest of the population). Reaching these most-at-risk populations with comprehensive care, treatment, and support is particularly important.
After testing, the Boda boda rider received a positive result and was referred to the counselling department for support and guidance. Barbara, one of AMS' experienced counsellors, provided the man with the information and emotional encouragement to understand his test result, the process of enrolling in care, and the importance of adhering to treatment. However, the man was shocked by his positive test result and initially had trouble accepting it. He explained that he had tested for HIV three months earlier and received a negative test result. Seeing the man's disbelief, Barbara continued to offer emotional support and a variety of additional options, including testing at another facility to receive a second opinion. She told the man that if his result came back positive again then he could return to AMS to enroll in services.
Two days later this man was one of the first patients to arrive at the clinic. Spotting Barbara, he asked if the counselor remembered their conversation from his previous visit. Barbara greeted the man with love and recognition. The man had gone to a large, nearby hospital for another HIV test after leaving AMS. Once again the test results had come back positive. Accepting the information, the man had told hospital staff that he already knew where he wanted to go for treatment – AMS. By the time that he had returned that Monday morning he was ready to work hand in hand with AMS staff to enroll in services and begin his treatment.
Stories like this illustrate the enormous difference that the friendly, caring team at AMS is making on a daily basis. Creative service-entry points have increased AMS' accessibility, kept client retention rates high, and supported treatment adherence. In June and July alone, AMS enrolled 159 new patients and cared for a total 4,812 patients.
Maintaining comprehensive services and creative service-entry points has allowed AMS to transform the clinic into a community hub: where someone can come for anything from safe drinking water supplies and basic food staples to HIV care, treatment, and support. This past Wednesday, AMS clients participating in the sustainable gardening project sold carrots to other waiting patients. Together, with the generous support of donors like you, we can continue to provide comprehensive services that support the physical, emotional, and economic wellbeing of our clients.
Ongoing services throughout June and July have included:
Comprehensive HIV/AIDS Care, Treatment, and Support
Voluntary HIV Counselling and Testing
State-of-the-art Laboratory Services
Full Range of Psychosocial Support Services
Maternal and Child Health Services
Family Planning and Reproductive Health Services
Nutritional Support
Safe Drinking Water Program
Victors Club and Youth Programming
Peer Support Groups and Income Generating Activities
Weekly Community Outreaches and Home-Based Care Visits
Complementary Patient Transportation
We recognize that together, everyone achieves more, which is why at AMS we are all one team: staff, patients, community members, and supporters.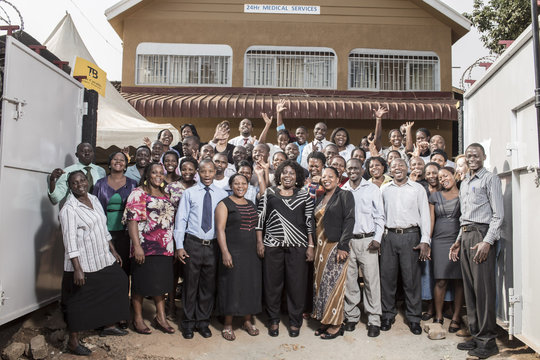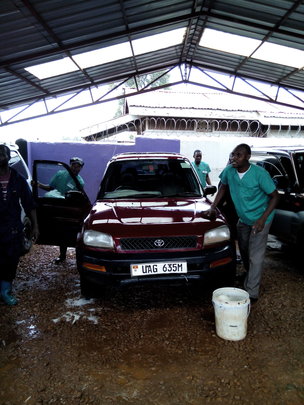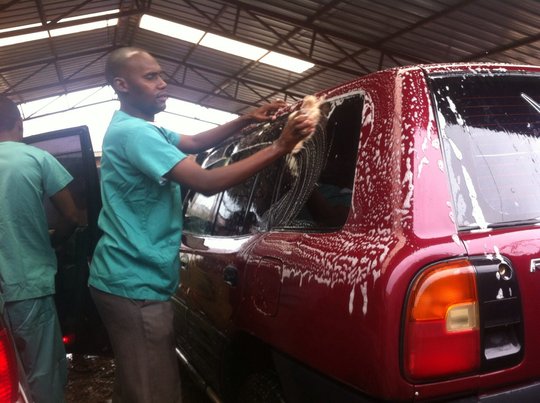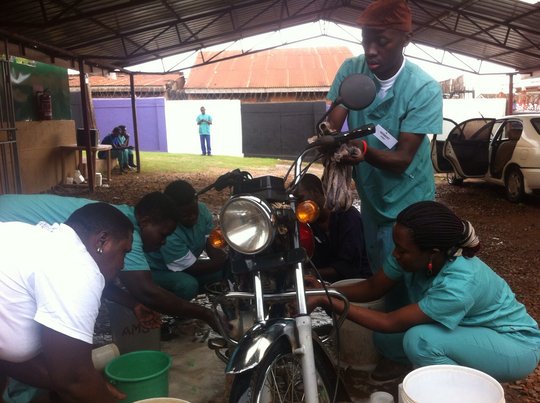 Links: