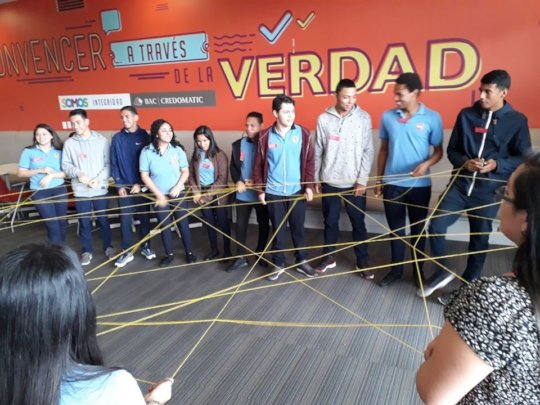 As a result of 2019, we present the global impact data. The employability project has worked in four provinces of Costa Rica (San José, Guanacaste, Limón and Puntarenas), impacting a total of 493 young people, for a total of 124 workshops. There were 26 vocational tours, which have been of benefit to all participants, having approach to the professional reality of large companies. The tours were made to the companies Dell, Nestle, Arcellor Mittal, Hotel Four Seasons, Promercia, BCT, Cummins, BAC, Acobo, Konrad, Bayer, Edify, Evonik.
Thanks to your financial support, expenses for food, transportation and student policies have been covered, as well as materials, food and implementation of the employability workshops.
By 2020, a reformulation of the training modules is planned, seeking to incorporate elements related to processes of linking with scholarships, internships and job opportunities, as well as the creation of a tool that we call the socio-labor profile, which seeks to generate a route of action related to an expected professional future.
We look forward to your support in 2020, in which we want to impact more young Costa Ricans, with better results.