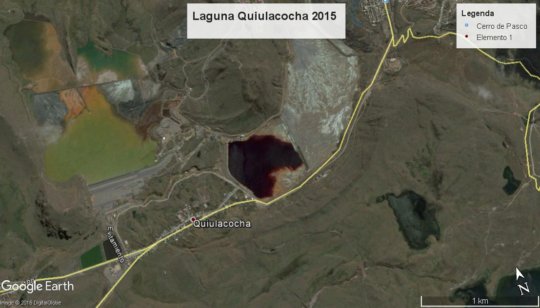 Updates about our next steps through our important project #RestoreCerroDePasco.
Last months have been full of meetings between Cerro de Pasco's communities leaders, local NGOs and national Institutions.
The Minister of Energy and Mines, Cayetana Aljovín, exposed in the Congress, in front of the Commission of Andean, Amazonian and Afro-Peruvian Peoples, Environment and Ecology, the situation about the remediation of environmental liabilities and pointed out that a budget has been assigned to close the waste mining disposal "Excelsior" near Quiulacocha lake.
Another study, promoted by local NGO Red Muqui, alerts on high risk of exposure and chronic intoxication by heavy metals in La Oroya and Cerro de Pasco.
Menwhile these efforts and advances, at the same time the Central Government has promoted during its first year lots of laws that represent criminal attacks against environment and human rights.
The Decree 003-2017-MINAM was approved in June and It lowers the environmental standards for air quality. It represents a setback of at least 15 years in the country's environmental policies.
One of the last incostitutional action carried forward by the Government of Perù is the Ministerial Resolution 276 of the Ministry of the Environment that allows mining project in vulnerable areas as water basins, primary forests, protected lands, protected natural areas, groundwater and springs.
According to these news, it is very important for us to sustain and support the Cerro de Pasco Project.
We need to abandon the mining dependence of the economic model that does not generate employment and is leaving us without strategic resources due to the environmental damages it generates.
So, what are we going to do?
SOURCE International is going to came back to Perù soon (between October or November 2017) to expose the results of our last study to the National Congress in Lima.
Moreover we will move to Cerro de Pasco to meet local communities and partners to show the final ouputs of the environmental and health study.
Here a video explaining our study and main results.
We are working hard to obtain big changes for local people and for the protection of the environment. We let you know quite soon which are the next actions for Cerro de Pasco!