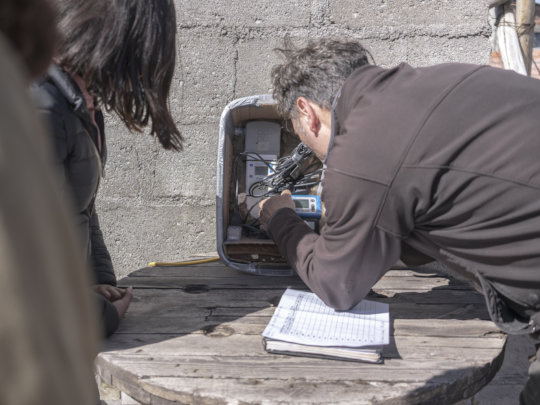 Last month, we analyzed environmental samples such as air, water, soil and food, collected in different areas in Cerro de Pasco and surrounding. Now we are ready to share with you the main findings:
1. The contamination of water resources (rivers and lakes) is still present, even if it reduced its level since our last monitoring in 2016, due to the reduction of mining activities across the years. Tap water does not present heavy metals above law limits, but we found lead, arsenic and zinc above the Peruvian law limit in several spring water.
2. The air quality monitoring did not shown high concentration of heavy metals in the coarse fraction of suspended particles, even if we observed peaks of PM10 (inhalable fraction of partculate matter) near mining wastedisposals in the community of Paraghsa.
3. Lead has been found in lama meat who graze near the San Juan river (that received mining waste waters) due to the absorbtion through water and/or soil ingestion.
4. Extremly high concentration of toxic metals as lead, mercury, cadmium and arsenic, have been found in school park and play grounds. Notoriously those playgrounds are surrounded by mining waste disposals.
The distribution of heavy metals observed in environmental matrix, mainly in soil, shows close relationship with metals found in hair of children analyzed during 2018. This help us to reinforce and empower our dialogue with our main stakeholders: mining companies and national and local government.
We will publish soon a report with these environmental results in order to share the founding with local and national authorities for advocacy and litigation paths.