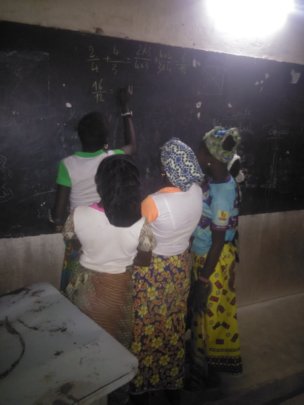 CBG-WA local team is still providing assistance in Djomga for maintaining the solar lighting system. The project has a positive impact in the area and students are now able to work all time as desired. Because they have solar light in their classroom and also at home. We are convinced once again that classroom electrification in rural remote village is very important step to support children and mostly girls' education. The photo above is an illustration.
Pamoussa, who is the Director of the Djomga School stated that" we were blessed to have light here with the solar energy system installed by CBG-WA. Djomga is among the poorest village in the Sahel, and because of the Jihadist threats there are huge concern with security, and most of the project do not want to come in the Sahel region. We thanks Give Water Give Life project for staying with us: This year my students have made major progress. Majority of my students have good grades which is very encouraging. Since the installation of the solar system, they can study at school anytime, and also once they get back home, there is a solar kit lighting system for them in their concession. The school classroom is opened all day to all students till 8pm."
Upon multiple requests from several villages, CBG-WA has now more than 100 villages in our waiting list asking for solar lighting system in their classroom. So hopefully, we will be able to provide solar energy to so many other villagers with your help.
CBG-WA team is still committed to work in the Sahel region despite the terrorists' threats. The region is facing insecurity and poverty. With your help, education for girls will be taking to another level.
Please your support is highly appreciated and needed.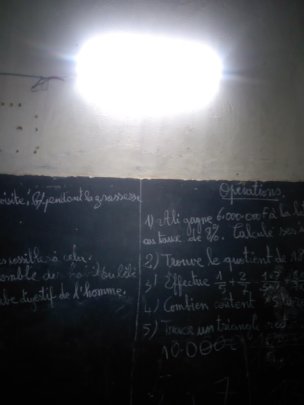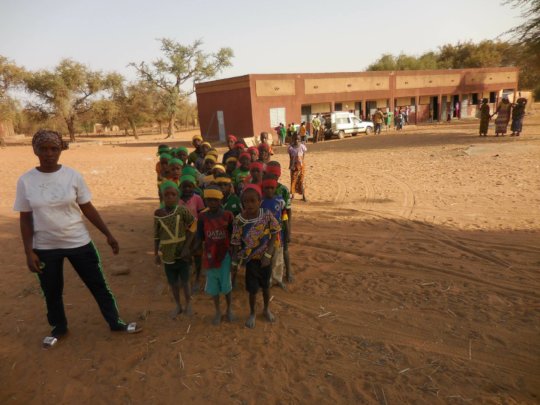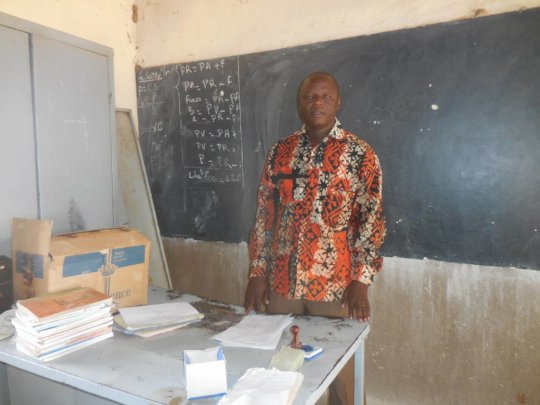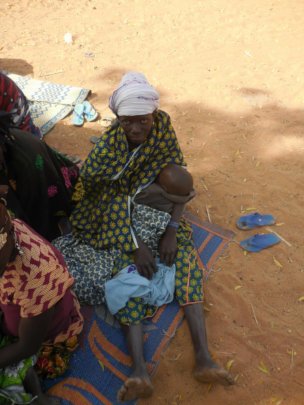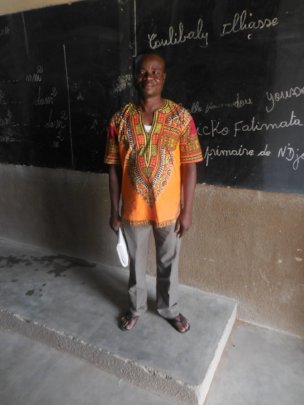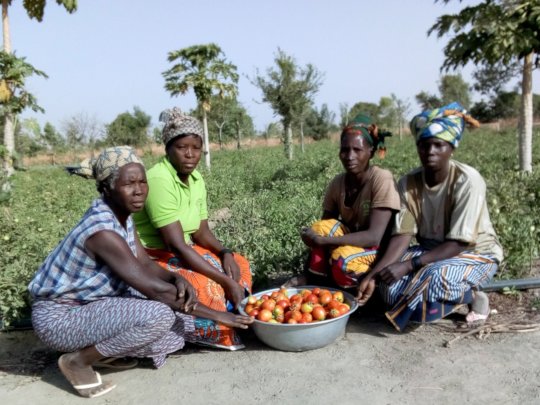 See the True Impact of the Rainwater Catchment Basin
Last week, our CBG-WA local team accompanied US Embassy personnel to the village of Kamsi in central-west Burkina Faso. With donations from GlobalGiving donors and a USA embassy grant, a solar-powered irrigation system has been installed in the community garden. Near the rainwater catchment basin, the five-acre garden is a true masterpiece of the Kamsi Women's Food Cooperative.
Elisabeth, president of the women farmer's group says: "Women are on their third harvest of cabbage and eggplant since the completion of the basin. Thanks to the rainwater catchment basin, we are now able to water our vegetables and fruit garden. And now, since using solar energy for pumping water for a drip and sprinkler irrigation system, our harvests are substantial. During the recent New Year holidays, our families had fresh vegetables from the community garden, which truly makes us happy. Currently we have about 224,000 CFA ($400) in our Cooperative account due to the sales of part of our produce. We are planning to expand our farm acreage this coming year."
Brahima, the deputy mayor of the village, said that Kamsi has not experienced a problem of malnutrition this year due to the basin water and small-scale farming. The women of Kamsi invite you to visit them in Burkina Faso and see how fabulous their success is - especially due to your generosity.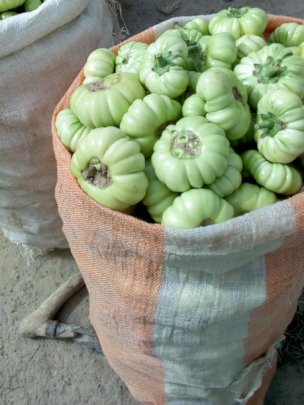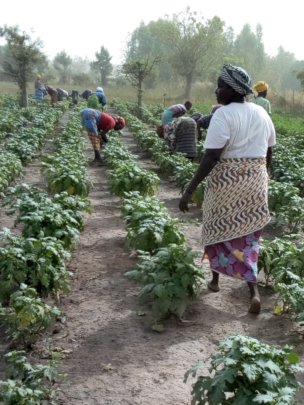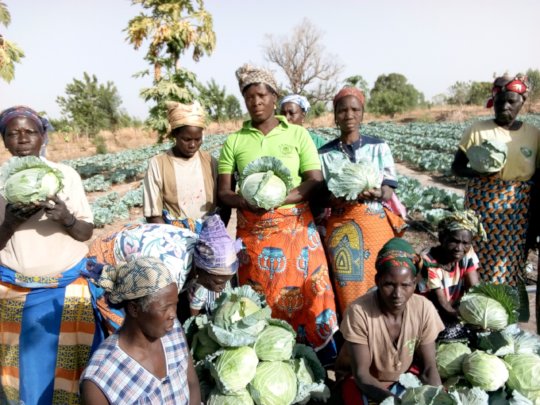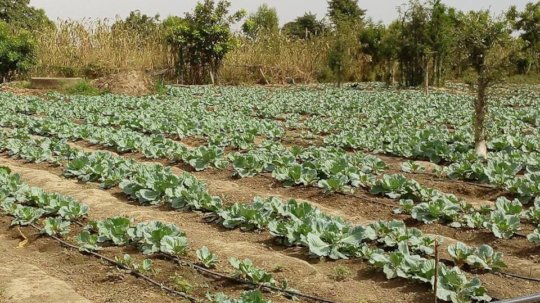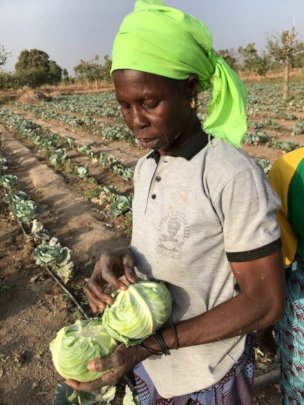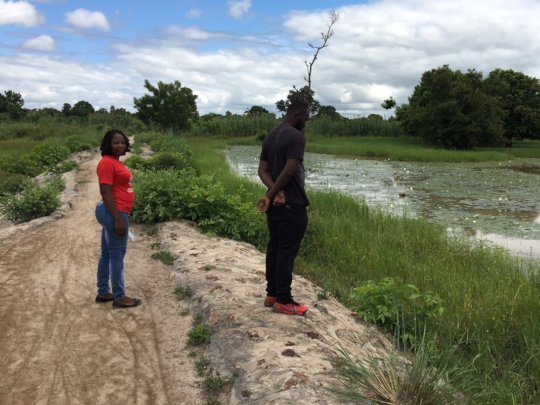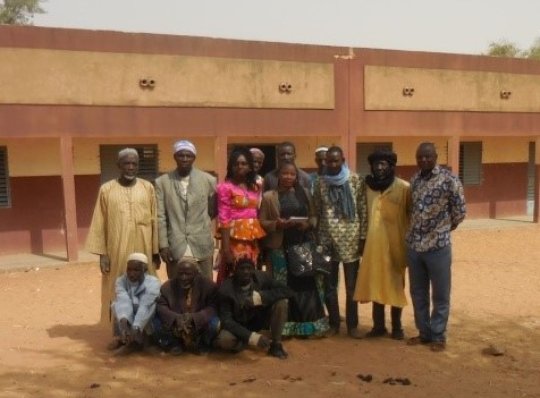 Girls in the Burkina Faso villages of Kamsi, Djomga, and Sissene are attending school and now have solar-powered lighting to allow them to study after dark.
The solar-powered lights and irrigation have been in the village of Djomga for one year now. Our CBG-WA team recently visited Djomga and found all the equipment – including the community shed lit with a solar kit consisting of a 60W solar panel, a battery, and four (04) LED bulbs of 7W each – in good working order. The team shares these photos.
"My name is Diallo, and my daughter now attends school. We are very pleased with our electrification project. CBG-WA taught us how to care for the equipment. With the lights powered by the solar panel, we want to tell you the success rate of our school has grown. "
"My name is Hama and I am in grade 2. It makes me very happy to have the solar kit that lights the community shed so I can study every night. I am a great student and the solar light helps me have good grades in class."
Your support is so very much appreciated by all residents of the villages of Kamsi, Djomga and Sissene. Even the children are learning how the sun can make the lights work; and then how to keep the solar panels in good working condition. You are the light of all of these lives!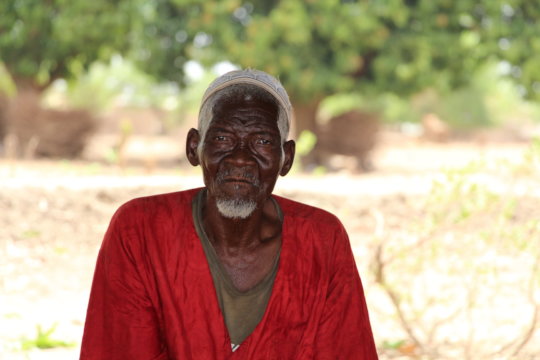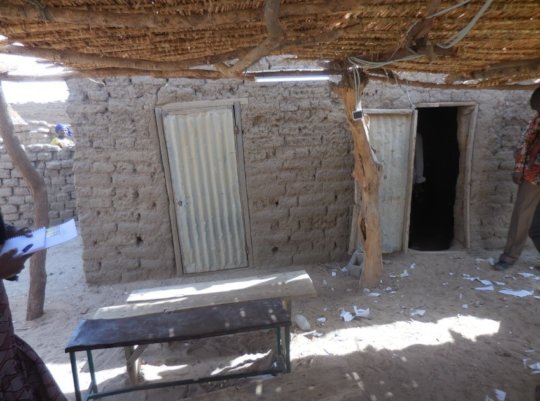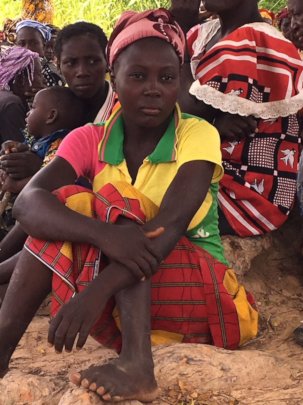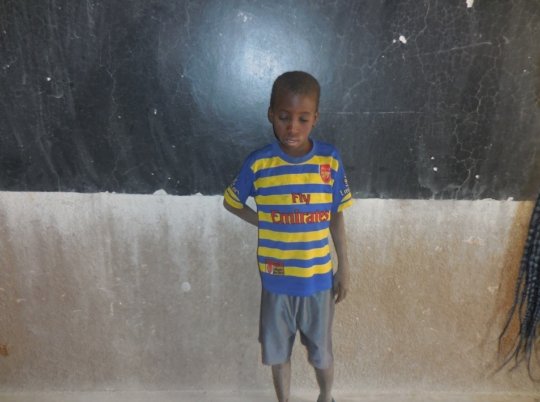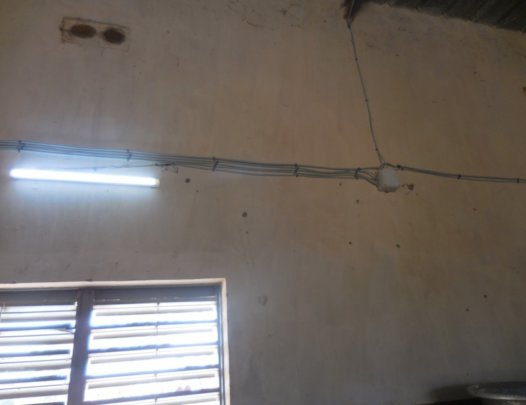 WARNING: Javascript is currently disabled or is not available in your browser. GlobalGiving makes extensive use of Javascript and will not function properly with Javascript disabled.
Please enable Javascript
and refresh this page.