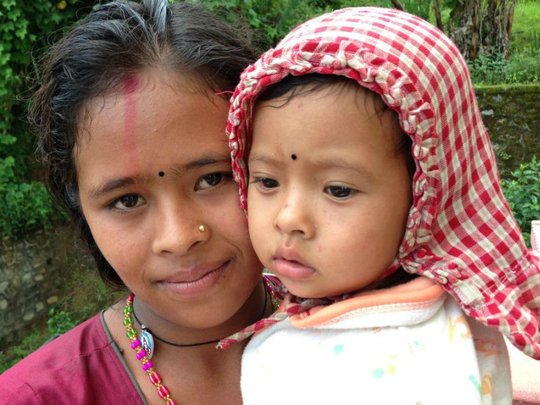 This is the first report on our appeal for three community-based partners in Nepal, launched in June 2015. Our appeal sought funding for three communities that have suffered from deep discrimination and were also affected by the earthquakes. We want to thank our many donors and invite them to follow up with questions or comments.
a) Local partner – Care Women Nepal (CWN): The first group of beneficiaries comprises village women who live in the remote eastern district of Dhankuta, where health services are often inaccessible. Many were also affected by the second earthquake. CWN used $2,500 from our appeal to organize a free health clinic (July 19/20), which was attended by 1,005 villagers, including Mandira and her daughter Gita, shown in the above photo. The turnout was far higher than expected, which pleased CWN's dynamic founder Indira Thapa: "Many people were able to receive medicine and services that would not otherwise have been available in such a remote area," she said. "I am happy."
During the 2-day camp, medical specialists issued free medication and conducted 285 gynecological screenings, 89 ultrasounds and 300 eye exams. Thirty-four women were found to have uterine prolapse and were given pessaries; twenty-two required surgery. Mandira was found to be free of prolapse, which was an enormous relief to her but others were not so lucky. Domar, 57, pictured below, has been living in a tent since her house was destroyed by the earthquake. After screening, Domar was found to have a dangerously extended hernia that required an immediate operation, at a cost of over $700. This has been raised by AP from other sources. Any remaining funds from the appeal will be used to pay for prolapse surgeries.
Supporting material: see our press coverage of the health camp and photos.
b) Local partner - the National Network of Families of Disappeared and Missing Nepal (NEFAD): The second group benefiting from our appeal comprises wives who lost husbands to the political violence in Nepal (1996-2006). Many have also been affected by the earthquake. Shobha, pictured below, lost her husband in 2001 when he was kidnapped by Maoists. This year, she lost much of her house to the earthquake. She is unable to apply for a loan because the house is still registered in the name of her missing husband – one of many ways in which the wives face discrimination.
We are spending $3,000 to ease the pressure on these women through an innovative income-generation model, managed by NEFAD. The project is paying $40 to 50 wives like Shobha to embroider the names of their husbands on panels, which will be assembled into quilts in the US and shown at events in Nepal and the US. The project has already advanced $500 to 30 wives and expects to commit the entire $3,000 by year's end. $1,000 will enable NEFAD and members like Shobha to lobby for increased reparations.
Shoba, who was first to volunteer for the project, sees the embroidery as another way to remember and honor her husband. "I will write his name and put a flower next to it. This will create a connection and will help me to remember," she said.
Supporting material: See our coverage of this project and accompanying photos.
c) Local partner - CONCERN: The third group of beneficiaries comprises children like Kumari, 9, and Rupesh, 5, pictured below, who worked in the brick kilns of Bhaktapur, near Kathmandu, before they were placed in school by AP's partner CONCERN. We are paying for their exam fees, school supplies, and school uniforms from our Global Giving appeal, at an average cost of $125/child/year. We have also raised an additional $1,500 through private donors and a volunteer, student-run Penny Campaign in the United States. We hope to turn this into a pen-pal partnership later this year. So far, we have transferred about $3,500 to CONCERN this year and received receipts for school fees.
The school year began for these children in July and will run through to next summer. Both Kumari and Rupesh will live with their parents in the kilns during the brick-making season, which runs from October to May. Rupesh does not like living in the kilns, which he finds "smoky." But he will not be forced to produce and pile bricks, like so many thousands of other Nepali children. Rupesh wants to be a father when he grows up; Kumari hopes to be a teacher. All of the children benefiting from this project are profiled on AP's CONCERN partner page ("profiles" tab).
The earthquakes have greatly worsened the plight of families that work in the brick kilns and increased the importance of this appeal. The earthquake damaged many kilns in Bhaktapur and destroyed facilities for workers, which were already inadequate. On the other hand, the pressure of poverty and the demand for bricks are driving more poor families to work in the kilns.
Supporting material: Meet the 25 children on our website and view our photos from the districts of Ramechhap (which exports workers to the kilns) and Bhaktapur.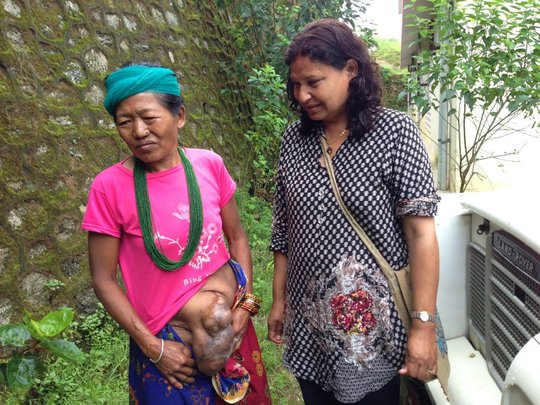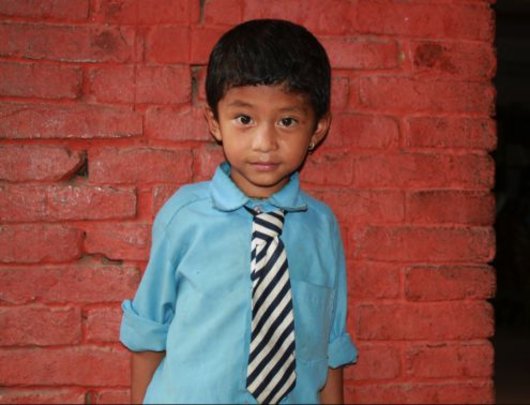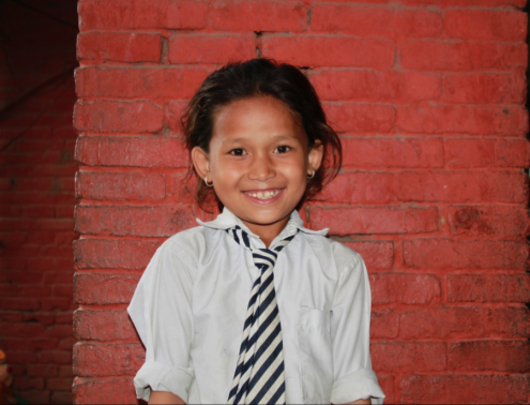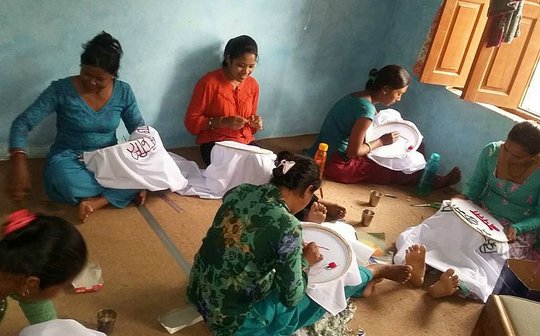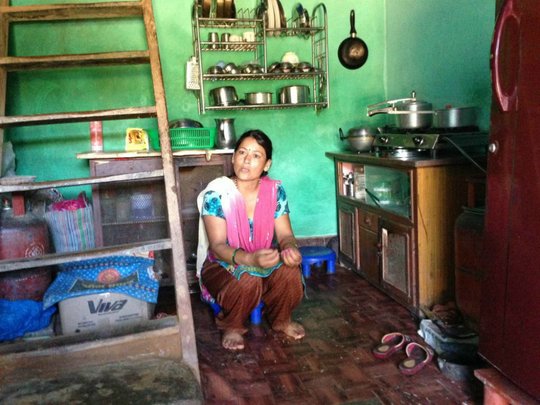 Links: