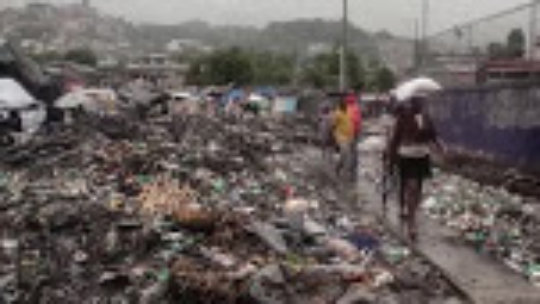 Hurricane Matthew Cleanup
The last few weeks we've been asked again and again "How can I help with Hurrican Matthew?" Cash donations are great, whether to the Red Cross or some other organization. But those donations only go so far. Disaster response teams are only in the counttry for a few weeks, but the need persists for months, even years.
BonZeb is seeking long term solutions to the issues of deforestation, flooding, mud slides, soil deteriation, and lack of infrastructure. By addressing these needs BonZeb hopes to have a long term effect on the lives of the poorest people in the west hemisphere.
But in response to Hurrican Matthew, BonZeb is filling a shipping container with relief supplies for Haiti.
We are setting up donation centers around Portland, but you can start collecting your donations now. We need cleaning supplies, toiletries, clothing, disinfectants, non-persihable food, water purifcation tablets, and especially shoes. If you are not in Portland, or you would prefer to give more directly, charitable gifts to BonZeb aare always welcome.
Everything we collect in the next month will be shipped directly to the people who need it most.
We are targeting Tuesday, November 29th, which is #Giving Tuesday and #Oregonians Give day. Join us in our efforts to raise funds and supplies to help with this very important aid.
Thank you for your on going support, and if you'd like to get involved, feel free to email of contact us on the web.