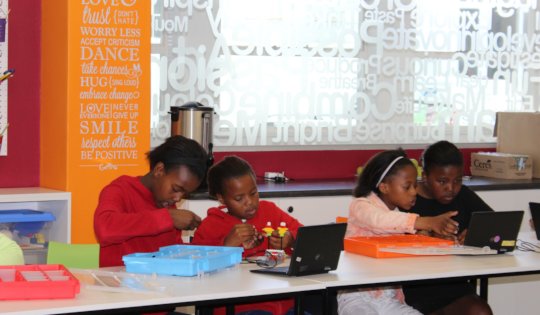 Thank you very much for supporting ORT SA CAPE's projects through CHW's GlobalGiving page. Your help is having a big impact on children's education in Cape Town.
Since 2015, CHW's supporters have been helping mostly with robotics workshops for children from disadvantaged communities around Cape Town. A workshop was held for a group of 20 children from the Thope Foundation in Khayelitsha. The children were divided into two groups as some of them had been to ORT's workshops before and others were doing robotics for the first time. The experienced group used Mindstorms NXT and built a 5-minute bot. The other group used LEGO WeDo and built dancing birds.
Talya at ORT SA CAPE said, "The children thoroughly enjoyed expanding their skill set. They loved learning something new and had so much fun doing so!"
As well as working directly with children, ORT SA CAPE works with teachers too, and offers various training courses, enabling them to teach more effectively. This has a large impact as many children are reached when the teachers use the new techniques they have learned in their classrooms. Recently a grant given to CHW funded LEGO Six Bricks and Play Box training for practitioners from five Early Development Centres in Khayelitsha.
Bev at ORT SA CAPE reported that, "The participants were positive, enthusiastic and participatory throughout the workshop. They were amazed and excited to learn that so many skills including concentration, fine motor, perceptual, gross motor, body awareness, colours, laterality amongst others can be taught and developed by using LEGO."
ORT SA CAPE's work in teacher development and education research in recent years, has identified inadequate language development among young learners as a major constraint to education achievement in all subjects, including mathematics, particularly in schools serving disadvantaged communities. ORT SA CAPE has found that initial training has traditionally not prepared teachers to teach basic reading skills, and so they train teachers to more effectively teach children how to read. We are grateful to CHW's supporters who have contributed towards this and hope to be able to continue to help in the future.
In April and May this year, 13 teachers from Heideveld Primary School and 13 teachers from the neighbouring Willows Primary School attended the short course "Teaching reading in the early grades", which was offered by ORT SA CAPE. One teacher, Ms Sonn*, qualified from university at the end of 2017 and now teaches a Grade 2 class. Karen from ORT SA CAPE gave an update on this training, saying that Ms Sonn stated that the ORT reading course, made her realise the importance of teaching vocabulary to support learners' reading development. Teachers at her school share their lesson planning and preparation with colleagues working in the same grade. Having taken the course, Ms Sonn asked the other Grade 2 teachers if they could change existing practice and prepare and teach vocabulary in advance, before learners read any new text.
Ms Sonn complimented the ORT trainers on a relevant and worthwhile teacher development programme, saying "I generally don't trust trainers because they often say contradictory things, but the information and advice given by the ORT trainers have been consistent and valid. Your team really understood our challenges with large classes and the problems our learners bring to school."
To see the changes Ms Sonn has introduced since the training, and to learn more about the sessions at Heideveld, please see Karen's full report, which is attached.
GlobalGiving will be running a Youth Week campaign from 2pm UK time (3 pm South African time) on 6 August until 12 August. Bonus prizes will be available for the organisations with the most supporters, so it would be wonderful if you made a donation during that campaign, as your support will go extra far during Youth Week! Please also feel free to share our page for ORT SA CAPE, in case anyone you know would like to make a difference and help disadvantaged children in Cape Town to have a better quality education.
Thank you very much for all your support for the children and teachers assisted by ORT SA CAPE! You are making a wonderful difference for them.

* Name has been changed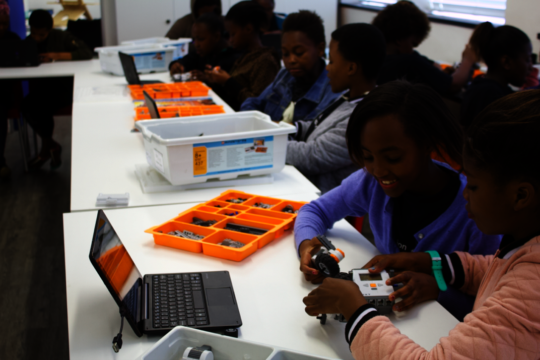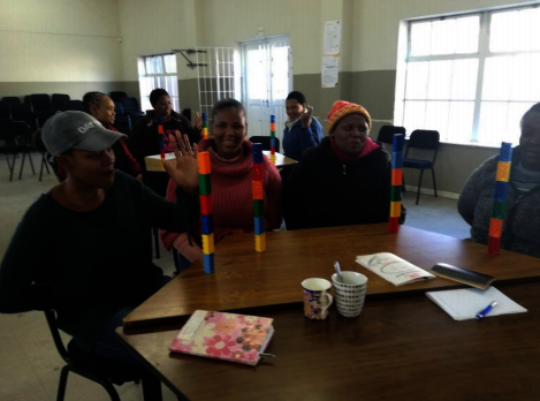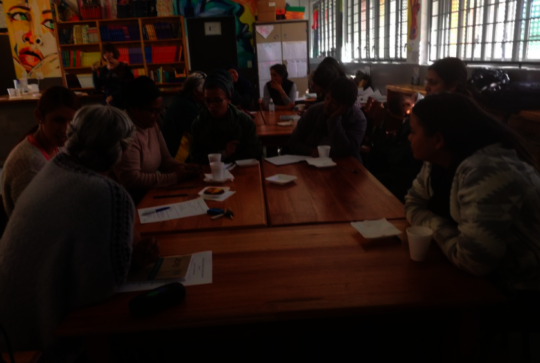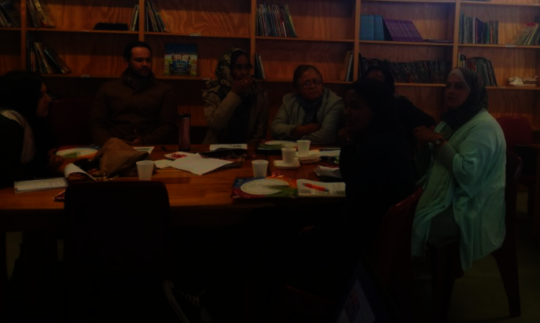 Attachments: