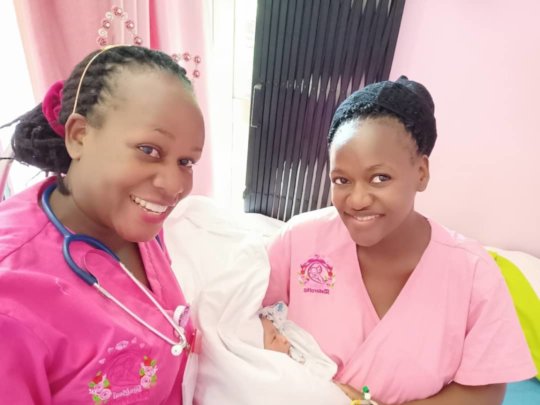 Since the lockdown started on 21st March, it has been difficult for every sick person to travel to the hospitals to get medication. Pregnant women have been heavily affected as well. There is no provision of public means of transport which most of our patients can afford.
With the help of our beloved donors, we have been able to provide transport means to the pregnant women within the Eastern region. This has helped them to attend routine antenatal screening in order to identify high risk mothers. We have also conducted free maternity services where by pregnant women deliver for free and are given free treatment. All this has been done to help the vulnerable pregnant women to deliver safely during the countrywide lockdown.
So many mothers have been saved including a 28 year old mother who was a referal from a peripheral facility with postpartum bleeding. She delivered from a certain health center in Jinja district but they could not handle her situation. She was directed to our Hospital and on admission tests were done including CBC and her Hb was 8. She was administered with some analgesics, cleaned out all the clots and she was transfused. No reactions were observed and the mother greatly improved.
We thank all our beloved donors for donating towards this life saving project. It has saved so many lives of mothers and the newborn babies.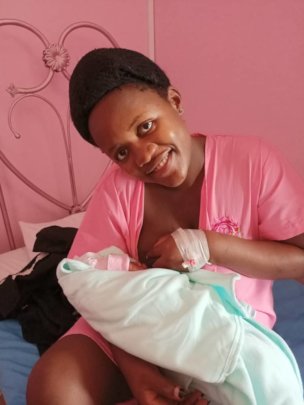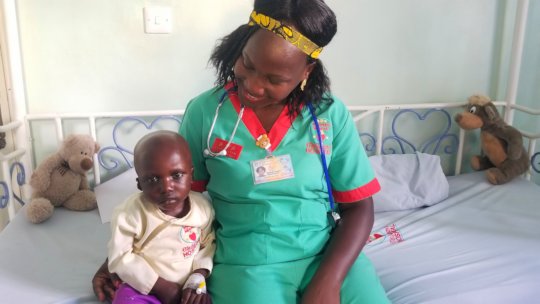 Thank you everyone for supporting our Emergency ambulance project.
It's very important for us, to have it in our hospital and to prove it, there is one story from our volunteer:
"It had a bittersweet tint last night that I will never forget for the rest of my life.
At midnight I was called for an emergency when I ran there, I found a completely histeric girl who was screaming, grinding and not letting anyone touch her, after a while fell away and almost breathing.
Her hemoglobin was 1.4g / dl (ie one tenth of the norm) She was in critical hypoxia and it affected her psyche like this.
Her mum had already gone to 5 hospitals with her and none of them had blood and just sent them away. Unfortunately, we did not have compatible blood. We called everything we could because this little girl was out of time and we found one blood bank that had 100ml of compatible blood. (This is very little, but enough for the time we needed to transport)
We loaded the little girl into the car with an oxygen cylinder and set off for a 20km distant blood bank in Iganga.
During the journey, the little girl began to gasp, so I immediately took the ambu bag and exhaled her for 5 minutes before waking up and starting to breathe with me.
We successfully arrived at Iganga and collected the blood. We got back in the car and drove to Kampala, 80km away.
Attaching the little girl to the transfusion was a struggle, I ended up bitten, scratched and with my uniform spread, but in the end we washed it and joined the transfusion.
We drove to Kampala as quickly as we could, I with my hand out the window as high as possible to get a cant and at least a little drip. Sometimes the little girl woke up from a half-sleep and fought with me over the oxygen prongs or the cannula, but after a while she always calmed down and slept.
It went uphill and downhill, and we had to breathe into it several times and support it with adrenaline.
We arrived in Kampala hospital after 4 am and handed over a pretty stable girl to the emergency room. There she was immediately switched to another blood transfusion and we calmly went back to Jinja.
It was an incredibly difficult awakening night full of uncertainty and fear, but I counted on myself and did the best I could - well, and we saved a child's life, and it was worth all the effort."
As you can see, it's very difficult for us to operate without an ambulance. But still we are not afraid to use a personal car, improvise and do everything to safe an innocent children life.
Imagine what we can do with an actual ambulance.
We thank you so much for keeping our children's Hospital open. In the past three months Whisper's Magical Children's Hospital registered 2,945 patients. This is quite a big number of patients received basing on the small area our Hospital is in. We hope to help as many children as possible whenever given a chance.
Our hospital receives so many children of which most of them come from very poor families and cannot afford to pay the small health service fee we put up. These patients are treated for free up to the time when they are discharged. We handle so many emergencies and it warms our hearts when these children who come in as emergencies in very critical conditions are saved and given a chance to life once again.
We thank all the people who are donating towards Whisper's Magical Children's Hospital. It is a blessing to have you on our Whisper team. You are helping us to change and save alot of lives. Thank you for the big heart.
WARNING: Javascript is currently disabled or is not available in your browser. GlobalGiving makes extensive use of Javascript and will not function properly with Javascript disabled.
Please enable Javascript
and refresh this page.